OUR TEACHERS
FIFTH-TWELFTH GRADE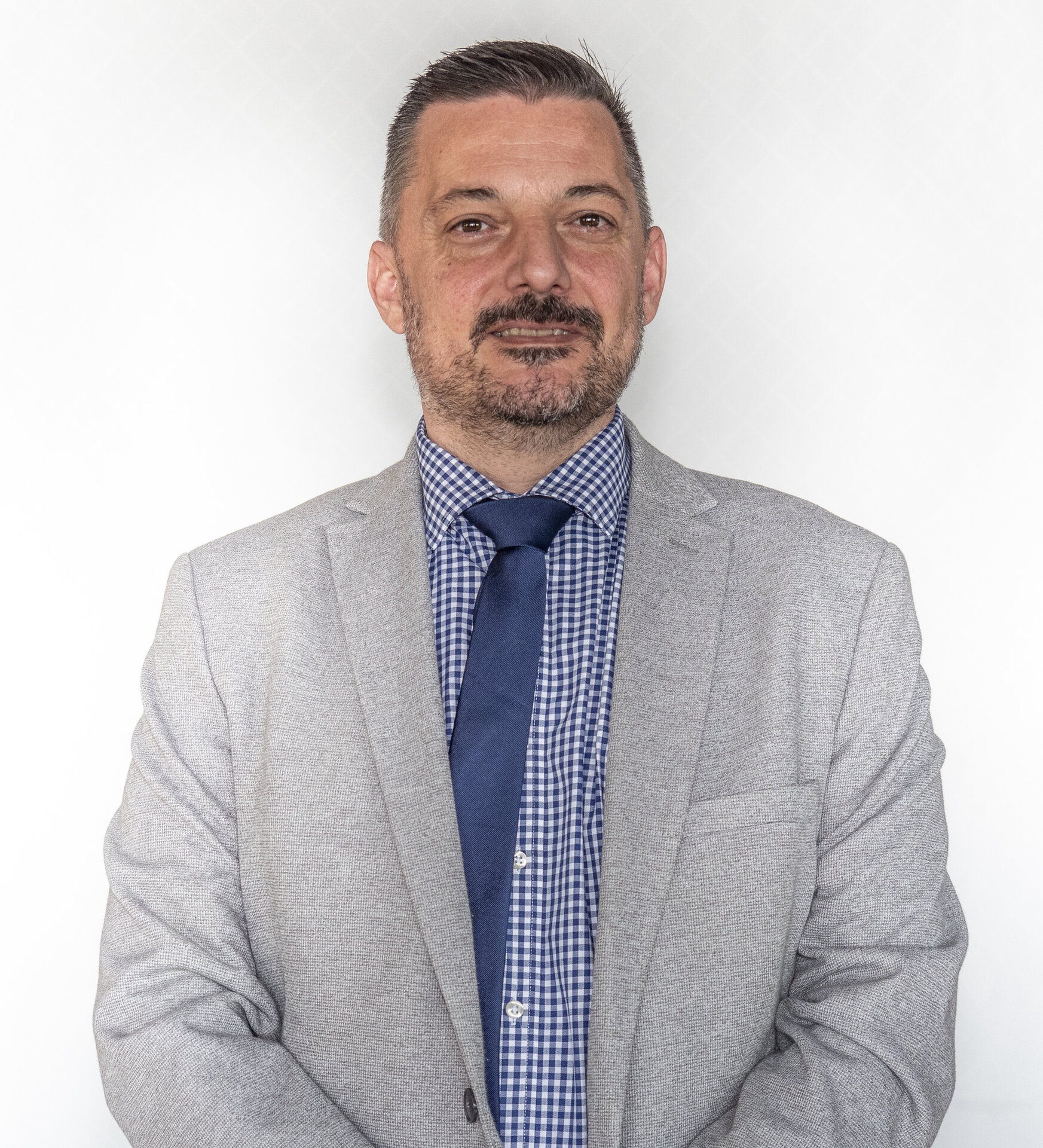 Jay Moore
Head of Upper Secondary, Teacher
---
Mr. Jay Moore is the Head of Upper Secondary School, responsible for the organisation and control of the daily care of students from VIII to XII grade. Jay Moore will be involved in the process of the career guidance and university selection for upper secondary students. A graduate from the University of Sussex, Brighton with a Master's degree in Modern foreign languages, he has been an Academic Director at the English International School in Moscow, part of the Orbital International school chain. Jay has 22 years of teaching experience, 18 of which in international schools. He has taught English IGCSE and A Level in 3 schools in Eastern Europe. According to Jay, a good lesson is one in which students feel safe and confident enough to participate without fear of making a mistake. He speaks French and German. He likes Bulgaria and especially the Bulgarian Black Sea coast, where he spends his summer vacations.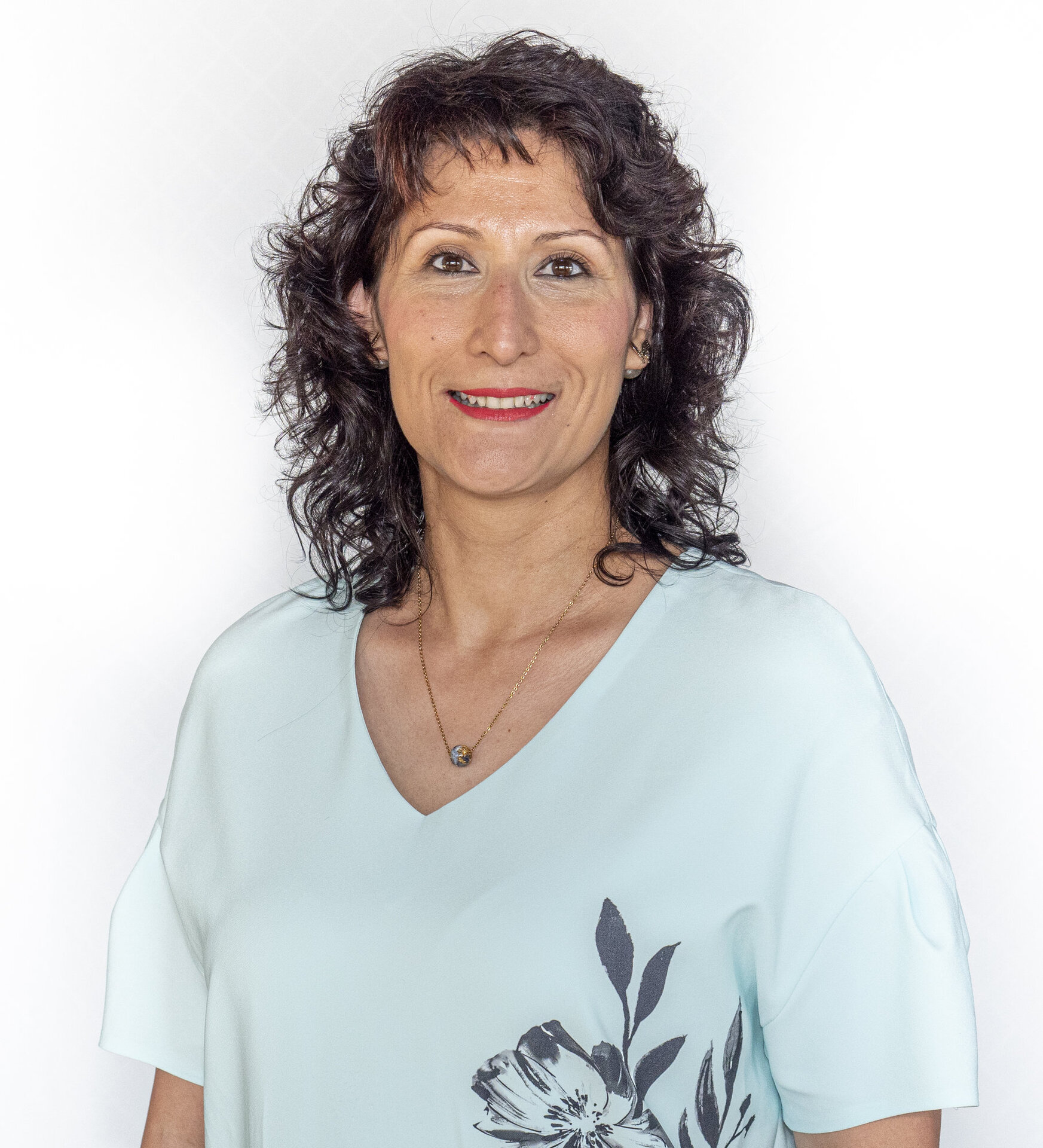 Tsveta Kamenopolska
Head of Lower Secondary, Teacher
---
Tsveta has 20 years of experience as a teacher, Deputy Principal and Principal of an American International School in Bulgaria as well as a Principal of a Bulgarian private school. She received her Bachelor and Masters degrees from the University of National and World Economy at Sofia and is currently finishing her Ph.D. research in "Educational Management'" at Sofia University "St. Kliment Ohridski". Tsveta believes that every child should be encouraged to give his or her best according to their abilities and that the school is a place for academic preparation as well as for preparation for life. In her spare time Tsveta likes to be with her family, to go jogging and to read. Tsveta is Head of Lower Secondary School (V - VII grades) and should be first point of contact for pastoral and academic concerns for the students in this stage.
Anna-Maria Etova
Teacher
---
Anna-Maria graduated with Bachelor's Degree of "Bulgarian Philology" from Sofia University "St. Kliment Ohridski" and is part of St. George's family since 2015. Anna-Maria is proud with the high academic results of her students, as well as with their achievements in the Bulgarian language contests. Anna-Maria believes that when working with young people, you should dedicate your heart. For her, teaching Bulgarian Language and Literature means professionalism, combined with creative thinking. Her main goal is to educate capable, well rounded and creative young people. In her free time Anna-Maria takes an interest in theater, music, literature and volleyball.
---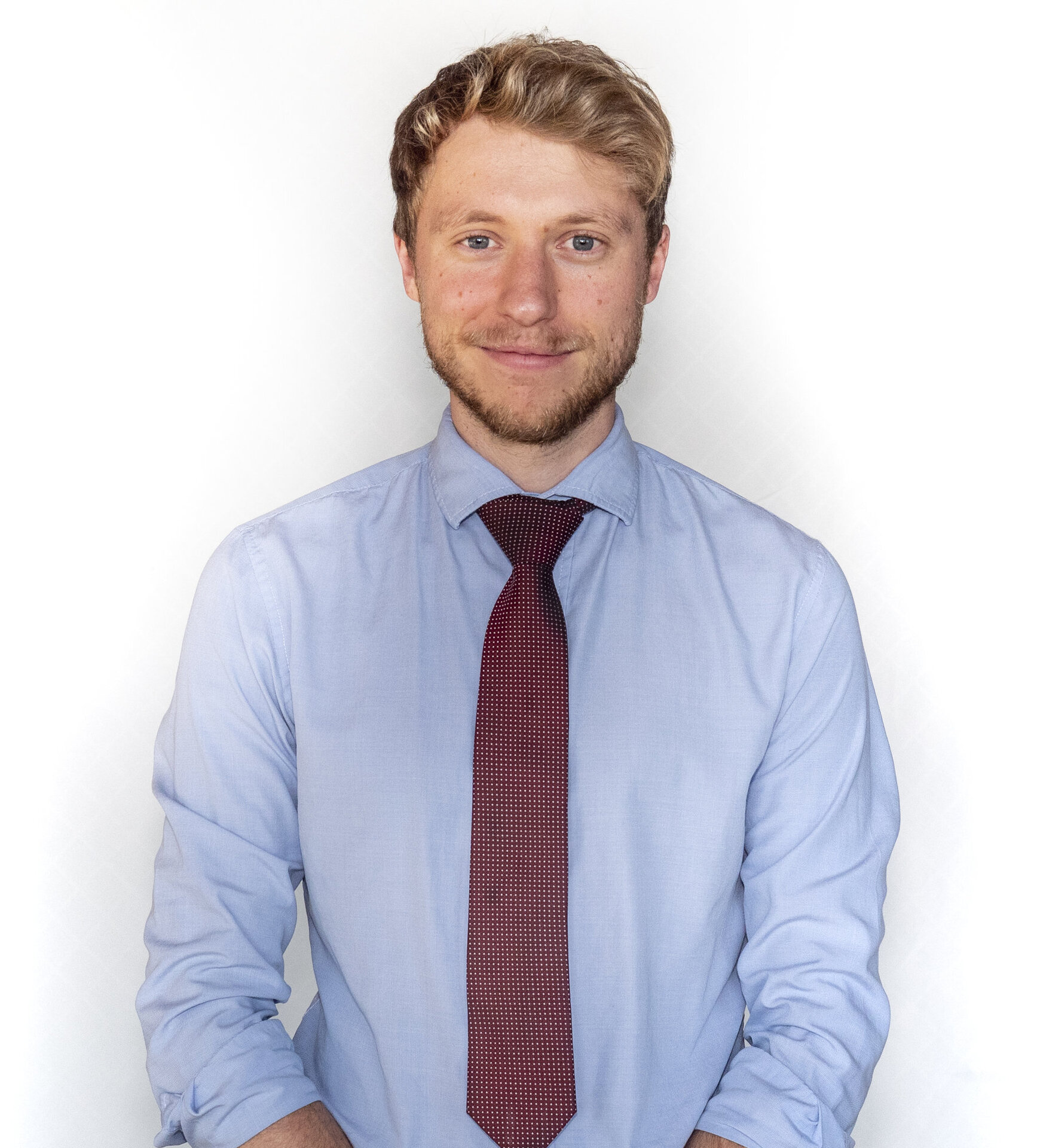 Brandon Perree
Teacher
---
Brandon is a graduate of the University of Sussex in Brighton. He completed his Bachelor's degree in History and Politics with honours. Currently he is teaching GCSE and A-Level at a private all-boys school in the UK where he was promoted to Head of the History department. Brandon is a strong believer that everyone should be given a chance to learn and builds his classrooms around positivity and inclusive ideals. Brandon is passionate about History and enjoys the excitement and insight it can give students. He believes History is vital for understanding our modern world and informing the decisions our communities make today and in the future. He likes lots of different sports and enjoys traveling. He is enthusiastic and passionate about implementing the international history curriculum for the IGCSE and A-Level in St. George International School.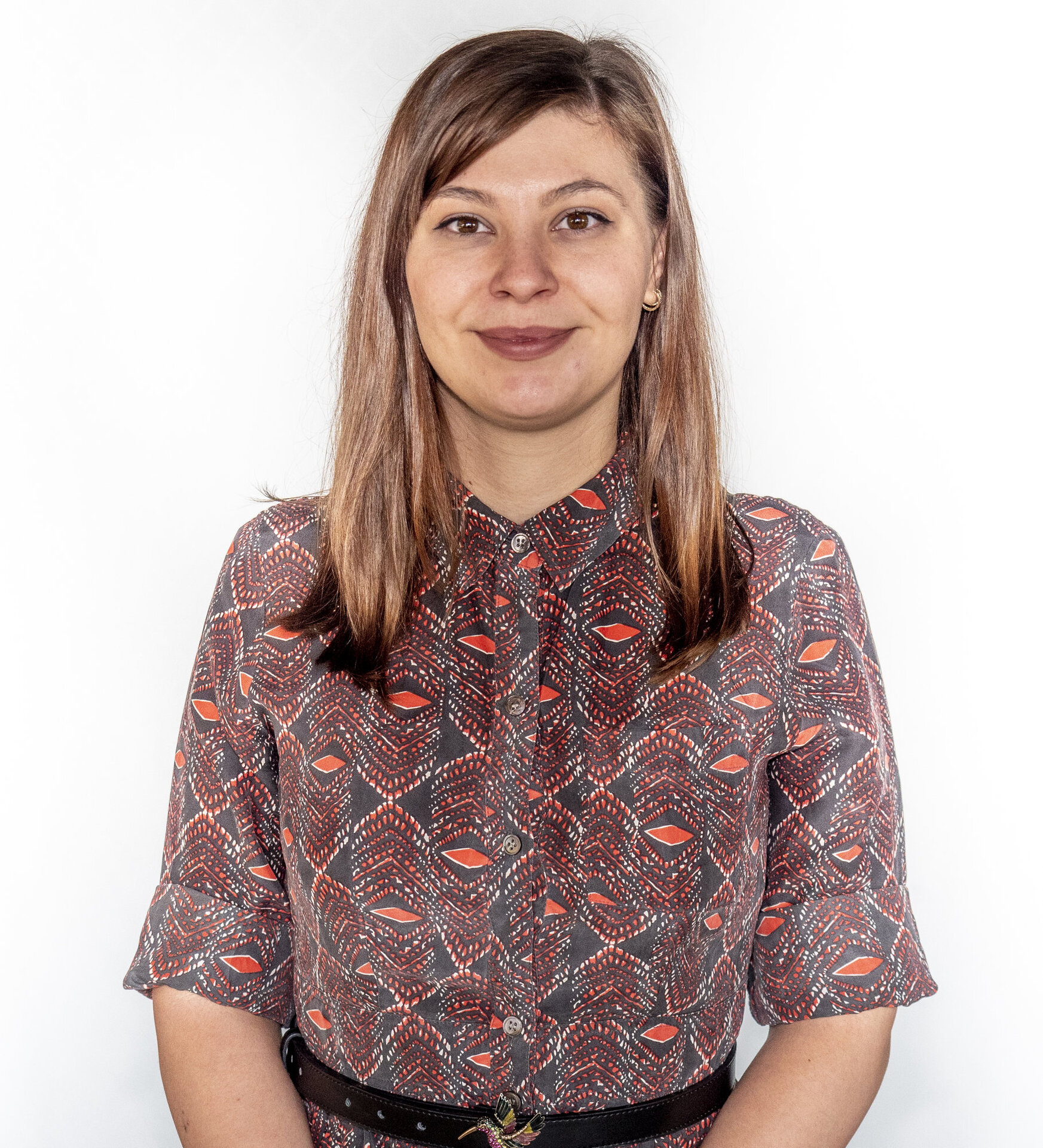 Daniela Todorova
Teacher
---
Daniela is a graduate of Prof. Dr. Asen Zlatarov University with a Degree in Bulgarian Philology. She left her hometown Bourgas in order to study for her Masters at the St. Kliment Ohrindski Univeristy of Sofia. Daniela has been a part of the Saint George School and Preschool's team for three years. She is more than happy to exchange experiences with her colleagues, which allows her to explore new horizons and establish friendships. Daniela speaks two Western European languages and one Slavic language. In her free time she loves painting, as well as travelling, where she has the opportunity to exercise another of her hobbies, photography. However, what brings her the most joy is working with children.
David Nicholas
Teacher
---
David has been teaching English for over twelve years, both in England and also in international schools in Spain, Turkey and Russia. A graduate from Liverpool, he holds an Master's Degree in English Literature and an Master's Degree in Education. David is passionate about English and believes that every child should be given the opportunity to succeed and thrive in all aspects of life. In his spare time he likes reading (particularly Gothic literature), playing football and also traveling.
---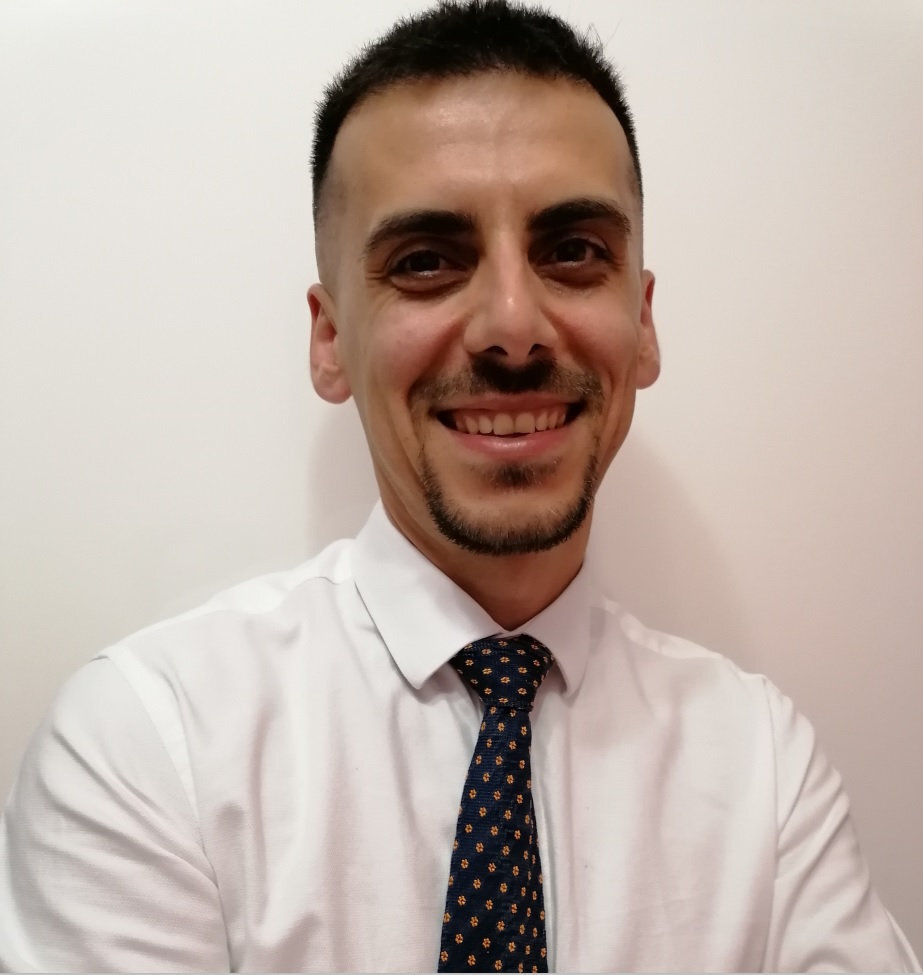 Deyan Iliev
Teacher
---
Deyan is a professional drummer, an active musician with extremely rich experience and knowledge in various musical styles. Graduated from the National Academy of Music "Prof. Pancho Vladigerov" with a Master's Degree in Pop and Jazz percussion instruments. He plays with bands and names such as: Southwick, Maria Ilieva, Banda Del Padre, Roberto Quintero, Roots Rocket, Kamelia Todorova, Militsa Gladnishka, Ruth Koleva and others. Performs on stages / festivals in Ukraine, Turkey, China and many countries in Europe. Filled with concert activity, he also works as a teacher of percussion instruments. He likes playing piano and bass guitar. Playing is another way to communicate, and the goal of teaching is for students to love the meaning of expression and the rich language of music.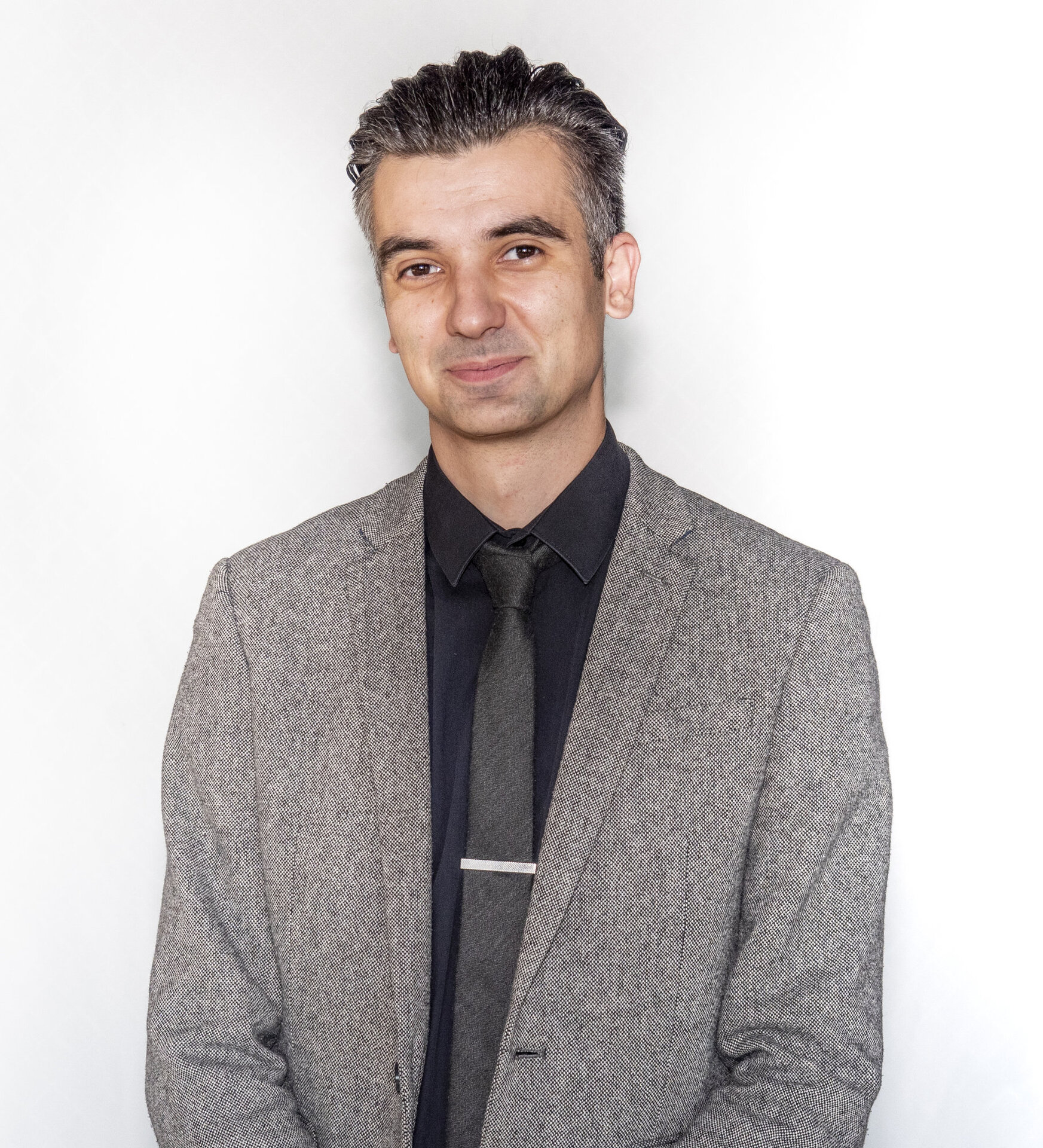 Dimitar Minkov
Teacher
---
Mr. Minkov holds both a Bachelor's degree and PGCE Teacher of Mathematics from the University of Essex. Currently he teaches IGCSE and A Level Mathematics in Hertfordshire in the UK. Mr. Minkov expects with great enthusiasm to come back and apply his experience in a Bulgarian International school and continue his professional development working with Bulgarian and International students. In his free time he loves sports and dance and was awarded a Full Colours Award for exceptional service at the University of Essex.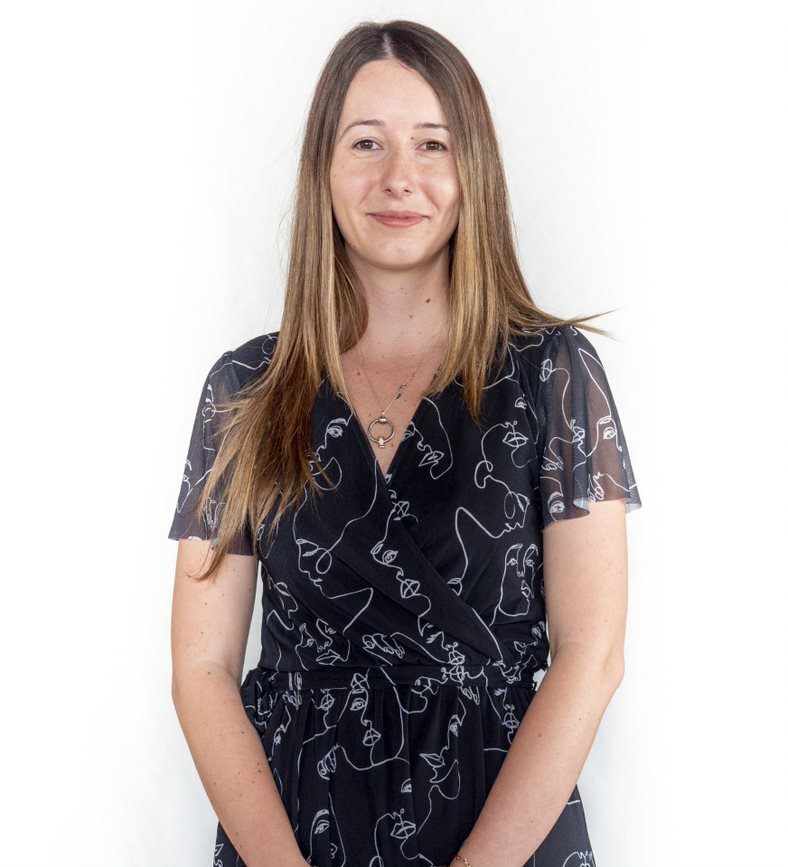 Elena Yovova
Teacher
---
Elena graduated a Master's Degree in Clinical Psychology at Royal Holloway, University of London. She has experience in working with children with Special Education Needs and Disabilities (SEND) and is dedicated to help pupils achieve their potential. Elena believes that education is a right to which we are all entitled, regardless of abilities or circumstances. She is committed to take action to remove barriers to learning and put effective special educational provision in place. Elena also provides individual support and interventions to promote pupils' mental health and welfare. She helps students with a wide range of psychological needs and difficulties to succeed academically, socially, behaviorally, and emotionally. Elena sees the importance of raising mental health awareness in schools and providing a safe environment that caters for pupils' wellbeing. She believes that pupils are more likely to perform at their best, when they are feeling happy and healthy within themselves and their surroundings environment.
---
Galina Chausheva
Teacher
---
Miss Galia has been with St. George International School since August 2011. She holds Bachelor's degree in Bulgarian philology and two Master's degrees in Linguistics of the Modern Bulgarian Language and Primary education from Sofia University. She has worked as a journalist and is a co-author of a children's book on healthy eating. Working with children is what makes Miss Galia happy and the thing that brings most satisfaction in her work is supporting the children in learning and exploring the world.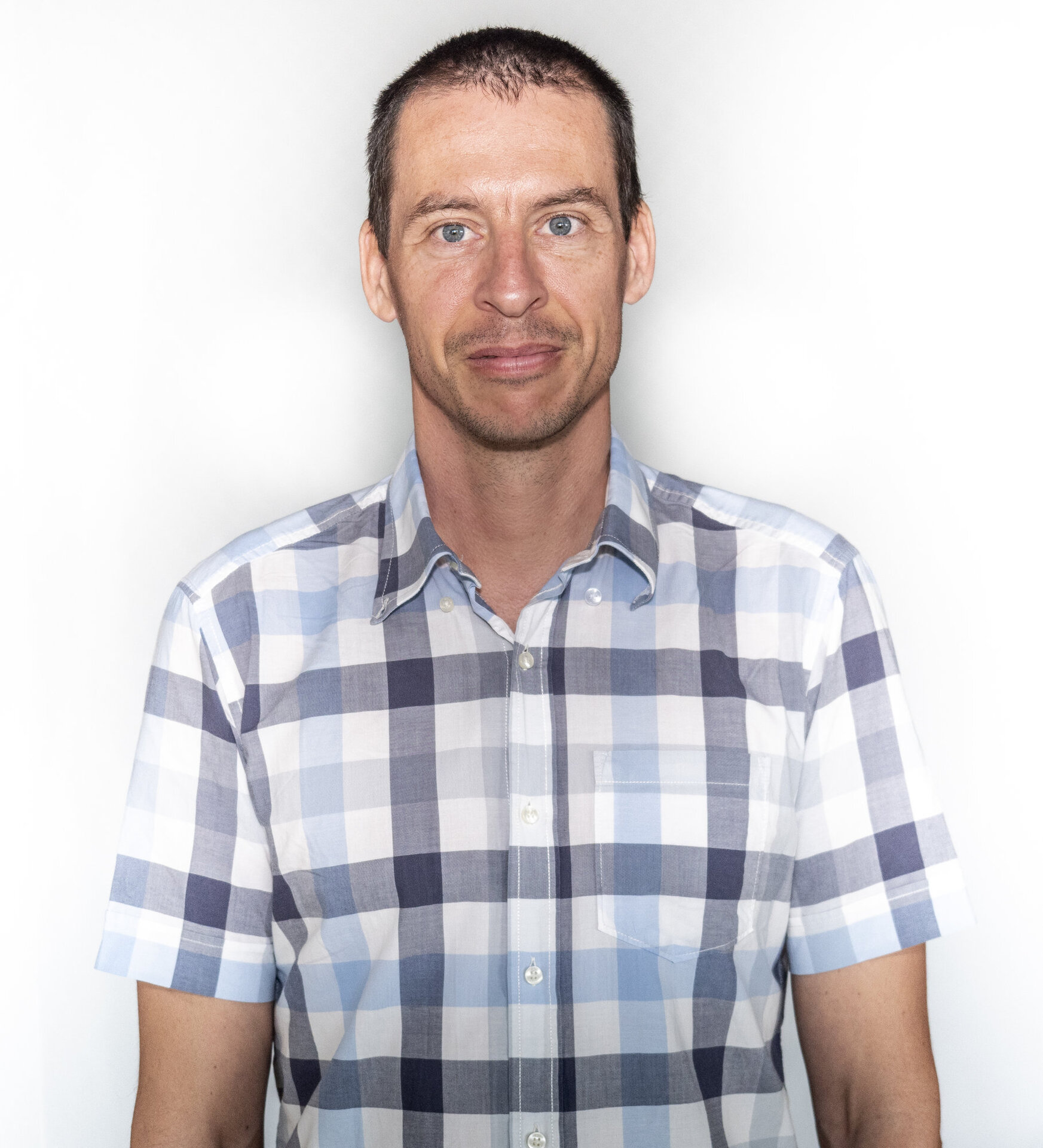 Greg Veghseo
Teacher
---
Greg graduated with a Master's Degree in Teaching English Language and Literature from the University of Pécs. During his studies he spent an year in rural Ireland which he liked so much that he decided to return to the Emerald Isle right after graduating. He spent a couple of years there before moving to Spain, where he started his teaching career. After spending two years in northern Spain he moved to Mexico and back to Spain, this time to Andalusia. Greg taught English on a wide range of levels and ages and became an Oral Examiner at Cambridge Assessment. Greg is very active in his freetime. His hobbies include trail running, mountaineering, hiking, and spending time in nature in general. He also loves reading and playing chess.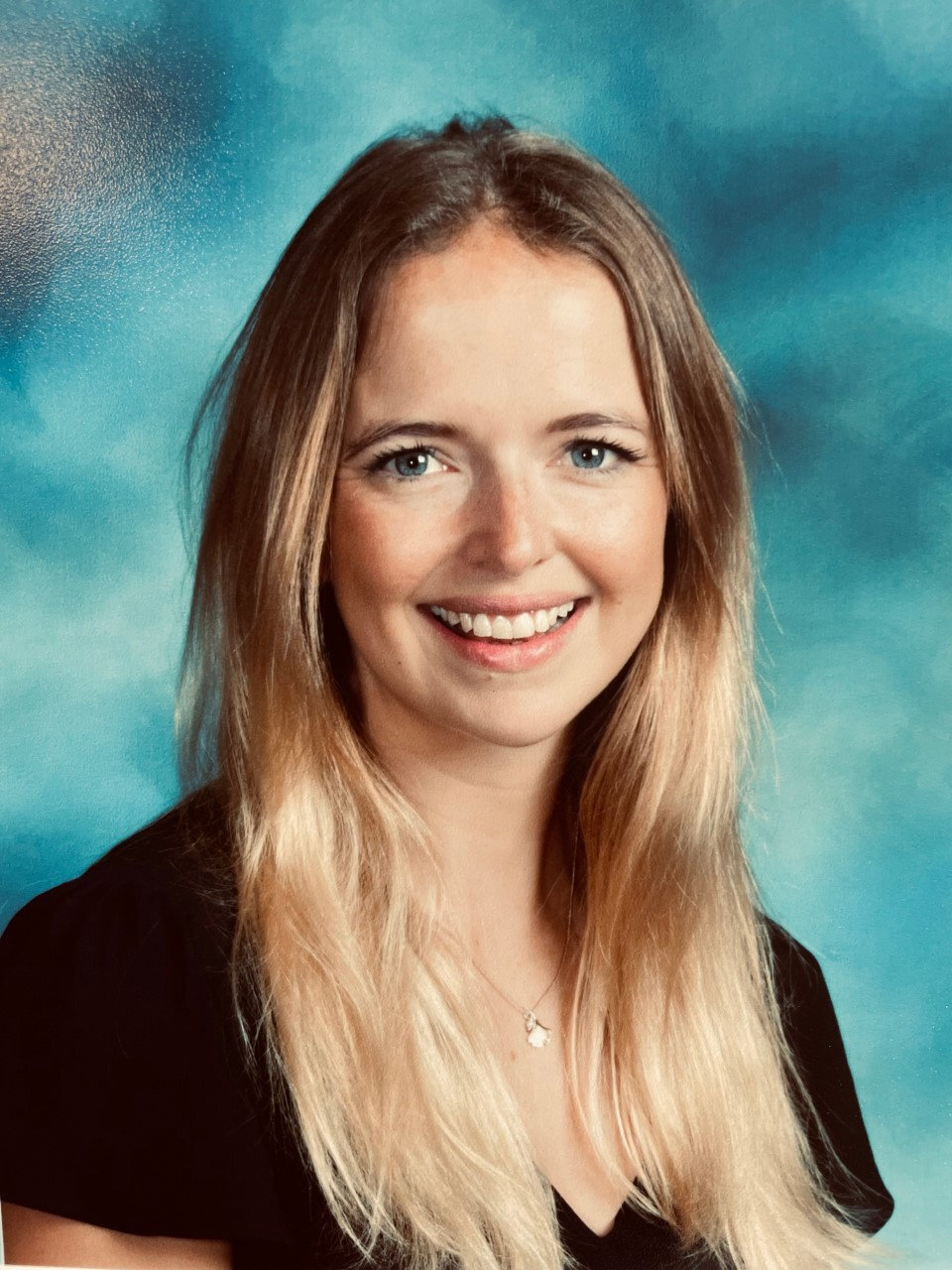 Ingrid du Toit
Teacher
---
Ingrid grew up in South Africa and on the Isle of Man. She completed her Bachelor's Degree in Humanities at Durham University in Northern England where her passion for English Literature grew. As a graduate of the Teach First programme at Canterbury Christ Church University, Ingrid began teaching English in London ten years ago. She has spent the past five years teaching Key Stage Three, (5.-7. grade) IGCSE, and A-Levels at a British International School in Hong Kong where she also established herself as a whole-school Assessment & Pedagogy Leader, Deputy Head of House, and teacher of Positive Education. She is an avid reader and piano player, who hopes to help students at St George find and foster their interests and talents. Having run the Duke of Edinburgh Programme and the Hong Kong Award for Young People, she enjoys spending time in the nature.
---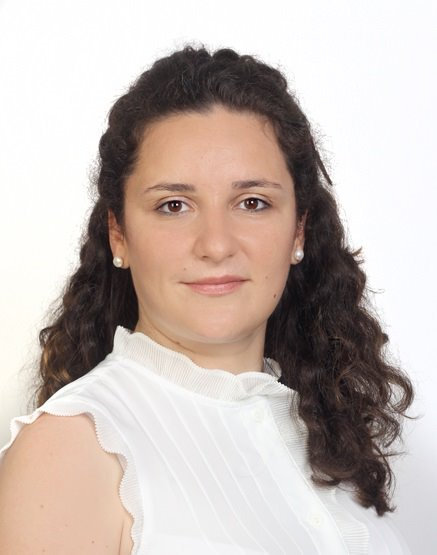 Irena Andreeva - Mitseva
Teacher
---
Irena's life has been always connected with music and performance. After graduating the National School of Arts "Prof. Vesselin Stoyanov" in Ruse with major violin, she continued her education at the National Music Academy "Prof. Pancho Vladigerov ", holding a Bachelor's Degree in Violin and Instrumental Performance, followed by a master's degree in "Music Pedagogy". Irena believes Music is the world's international language that everyone understands mostly, because it is based on emotions. Her eight-year work experience in Germany with children from around the globe, proved to her many times that no matter where you are coming from or what language you speak, you will always understand the meaning behind music. Some of the most important lessons children will learn in her music class, are how to express and present themselves in front of others, how to work in teams and solve complicated tasks - enjoying every moment of the process. The best part of Irena's work is seeing the sparkles and excitement in children's eyes when they perform – sing or play instruments.
Ivan Markov
Teacher
---
Ivan Markov is a Master of Philosophy and Psychology with a professional qualification in the Psychology of Development and Counselling in Childhood and Adolescence; he graduated from University of Sofia St. Kliment Ohridski. He has been working for 10 years as a school psychologist at the National Finance and Economics High School and has a total of 12 years of experience as a teacher of psychology and philosophy. He does not believe in the traditional destructive models of education and training, which involve psychological violence against children and, in many cases, are presented in the form of school rules and regulations. Ivan believes that parents, guardians and teachers, are responsible for the adolescents' development in confidence, their ability to overcome difficulties and their strength to reach their potential. Ivan is a passionate and long-time mountaineer.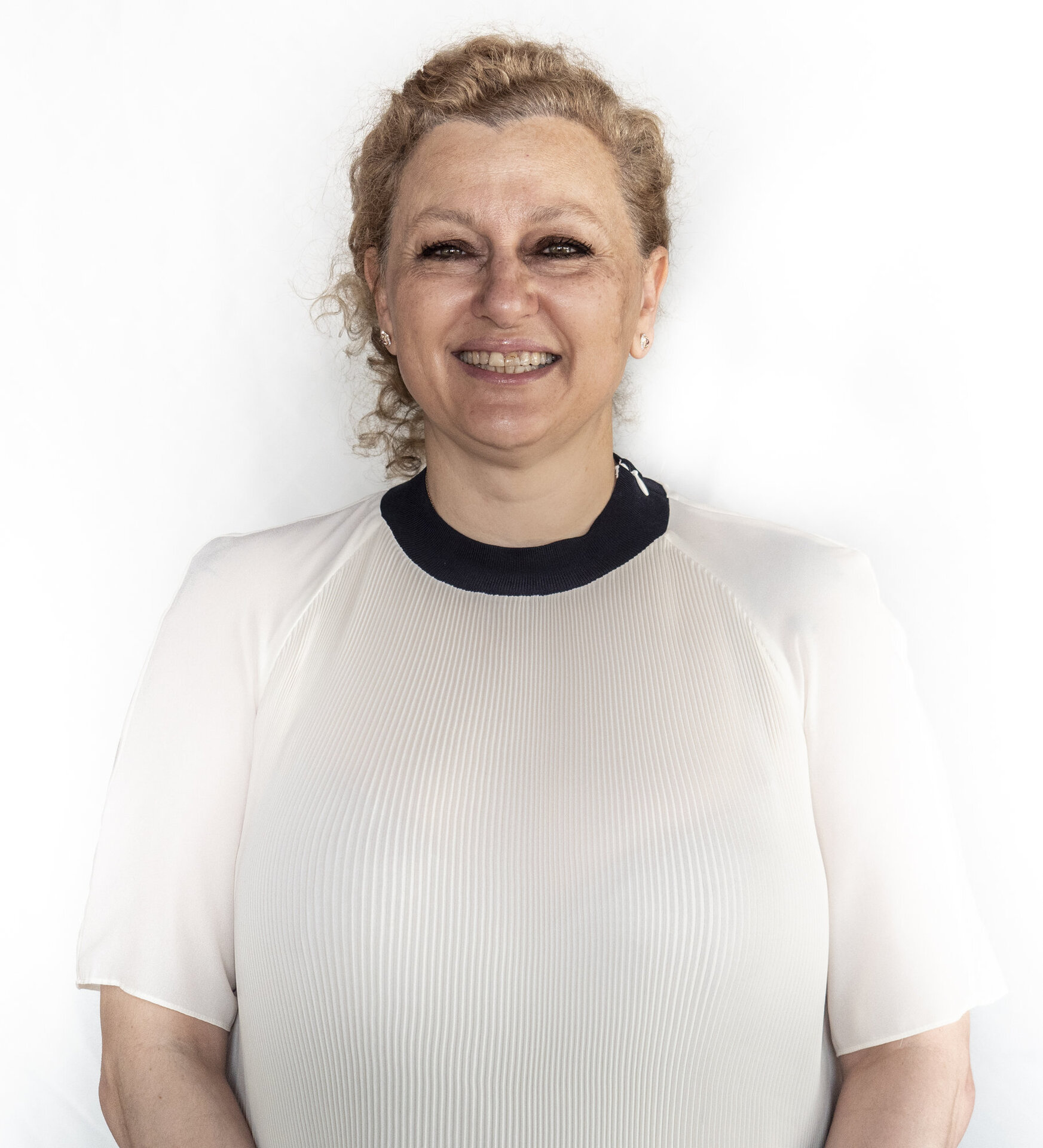 Ivayla Hinkova
Teacher
---
Ivayla has graduated from the Bulgarian National Music Academy "Pancho Vladigerov" with а Мasters degree in Classical Singing and is currently studying for her PhD in Music in NBU. She has made a name for herself as a leading soprano with international recognition, singing in productions and concerts all around Europe as well as Asia and Africa. She has over 15 years of experience in teaching vocal technique, piano and organizing music events while working with children and university students during her years as an international specialist in Johannesburg, South Africa and Ankara, Turkey. Her passion and firm belief that learning music since young age benefits all areas of human development leads to excellent results in her work. It also sparkles a passion for music in her students, which they keep for life.
---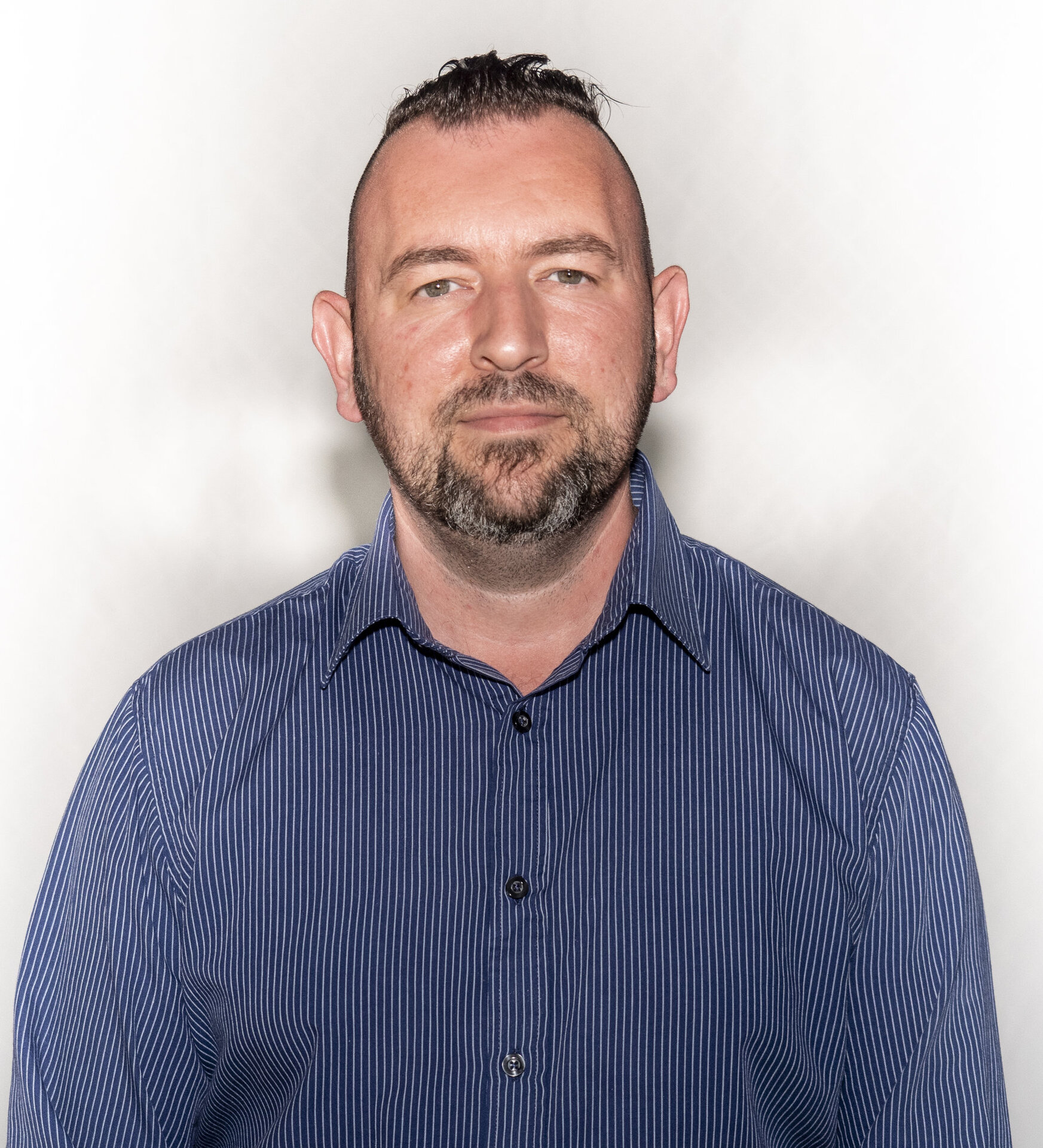 Ivaylo Ivanov
Teacher
---
Ivaylo Ivanov has graduated from the University of Shumen with a degree in English studies and teaching methodology. He has worked as a teacher in Bulgaria as well as in the USA, in public and private schools. His passion about computers and ICT compels him to achieve high educational standards in classroom learning. He strives to augment the digital literacy of his students through tailor-made methodology and practice. He believes that teaching is a mission that challenges the mind. "A teacher should not just deliver lessons to the students, the teacher is a mentor, whose goal is to shape the thinking of the new generation and this responsibility is only bestowed upon the most dedicated ones." says Ivaylo. In his free time, Ivaylo reads classic novels and climbs mountains. He loves nature and believes that it charges the spirit with positive energy and emotions.
Jamie Shadbolt
Teacher
---
Jamie graduated from the University of Oxford with an MA in Physics. Before moving to Sofia, Jamie taught IGCSE and A-level at an independent school in his hometown of Southampton. Jamie is passionate about the merits of the scientific method and the advantages an understanding of it can bring to students' academic and reasoning skills. Loving to learn, Jamie is an avid reader of science and other disciplines. Jamie is also a keen sportsman, enjoying running, hiking in the Bulgarian mountains, and long-distance cycling.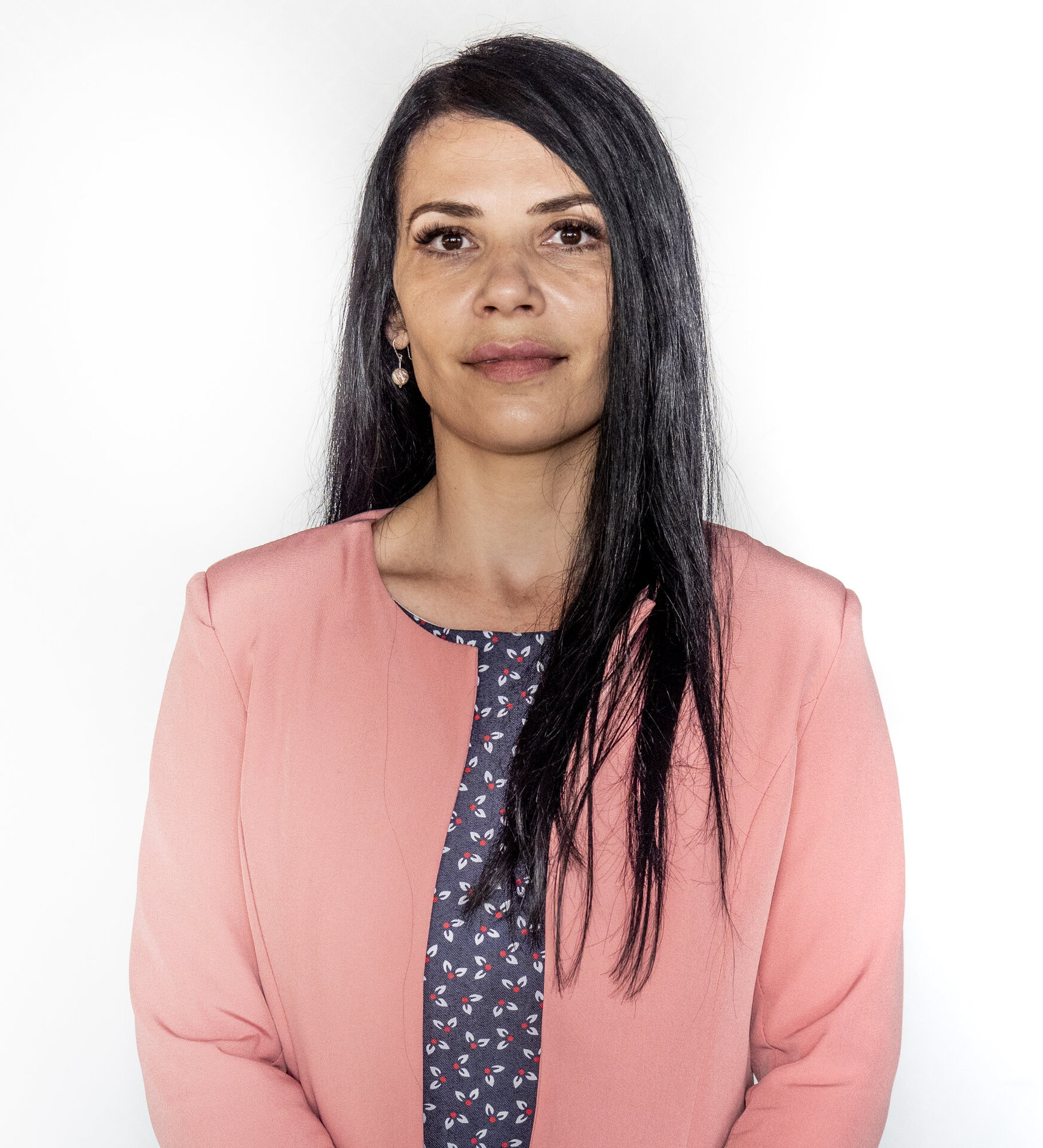 Krassimira Tancheva
Teacher
---
Krassimira holds a Master's Degree in Bulgarian Philology and specializes in Linguistics. She has worked for many years in the field of education. Krassimira teaches in St. George School and Preschool since 2018. Krassimira has discovered her love for books at an early age. The extensive world of literacy excites and inspires her. Krassimira is in favor of the belief that a book, a pen, a child and a good teacher can transform the world. In her spare time, she writes poetry and loves traveling. She is keen on phycology, philosophy and history.
---
Kristiyan Angelov
Teacher
---
Kristiyan graduated with Bachelor's Degree in Pedagogy in Technology, as well as a Master's Degree in Career Development and Entrepreneurship from South West University "Neofit Rilski". His teaching goal is to develop students' economic competencies in an increasingly competitive higher education and work environment. His ambition is to nurture a mindset that entrepreneurship is not only business, but also a way of thinking and a culture of behaviour.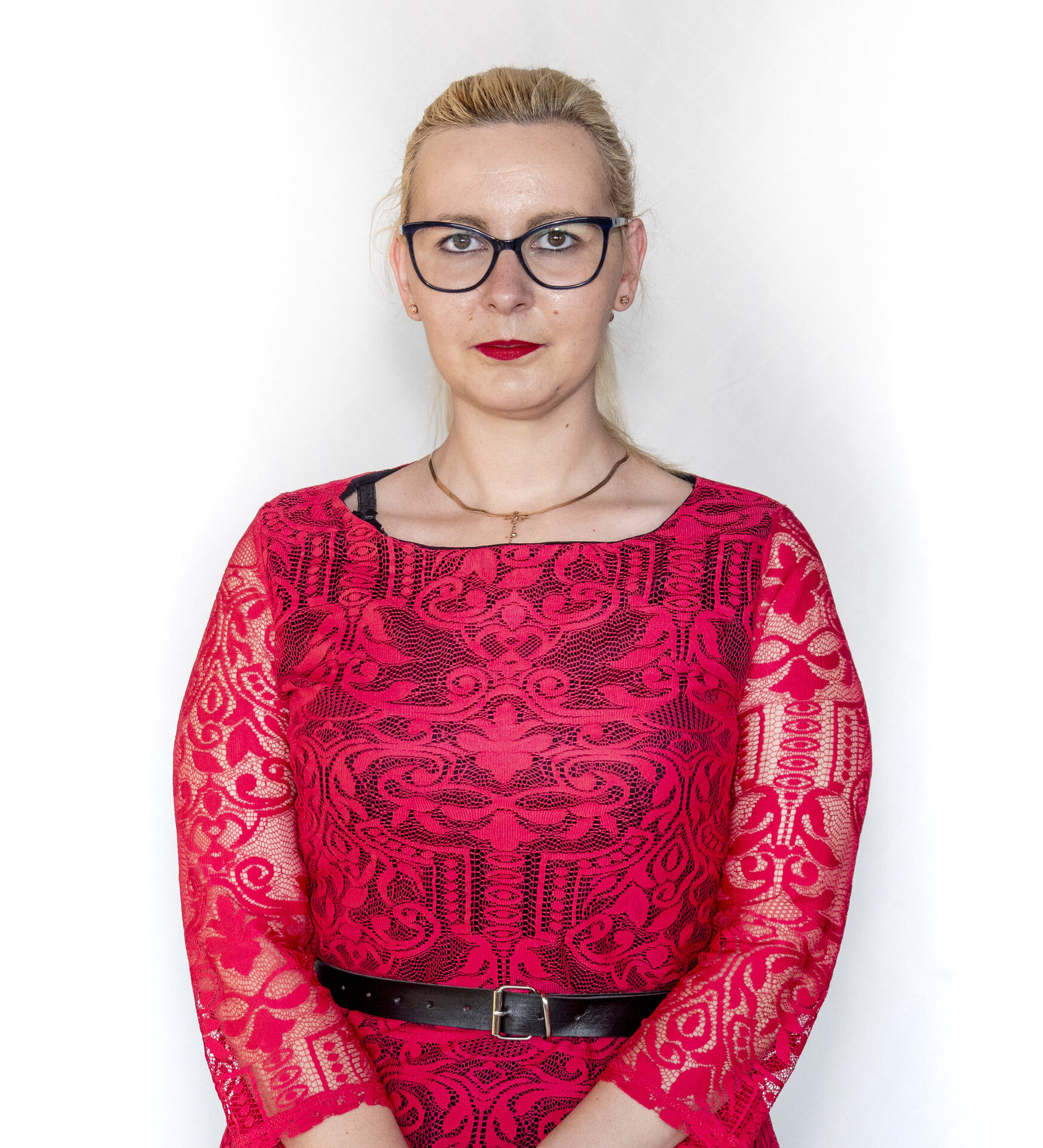 Mira Ivanova
Teacher
---
Mira graduated from the University of Plovdiv with a Bachelor's Degree in KS3 Science, followed by a Masters Degree in Food Chemistry. Furthermore, she completed her Teaching Qualification at the University of Sofia. Mira has worked for 4 years at the Bulgarian Food Safety Agency and has been a member of the St. George International School and Preschool family since 2016. For Mira Chemistry is a fun way to spend the day and she believes that children must understand science, which develops scientific knowledge and critical thinking of the world around them. Mira loves reading, nature, climbing and table tennis.
Nadezhda Balareva
Teacher
---
Nadezhda has graduated from the Technical University of Sofia. Both her degrees - Bachelor's and Master's are in Industrial Engineering at the English Language Department of Engineering. She was awarded First Honour Degree Top Division for both her degrees. Currently, she is a post graduate student at the Sofia University "St. Kliment Ohridski", specialty "Teacher in mathematics 5.-12. class". She has worked as a design engineer and manager of operational production planning at several international companies. Nadezhda delivers preparation classes for students that are interested in mathematical competitions and Bulgarian Level exams. Her interests are in problems for mathematical competitions. Nadezhda enjoys her leisure time in the company of her family and friends and enjoys reading and sightseeing.
---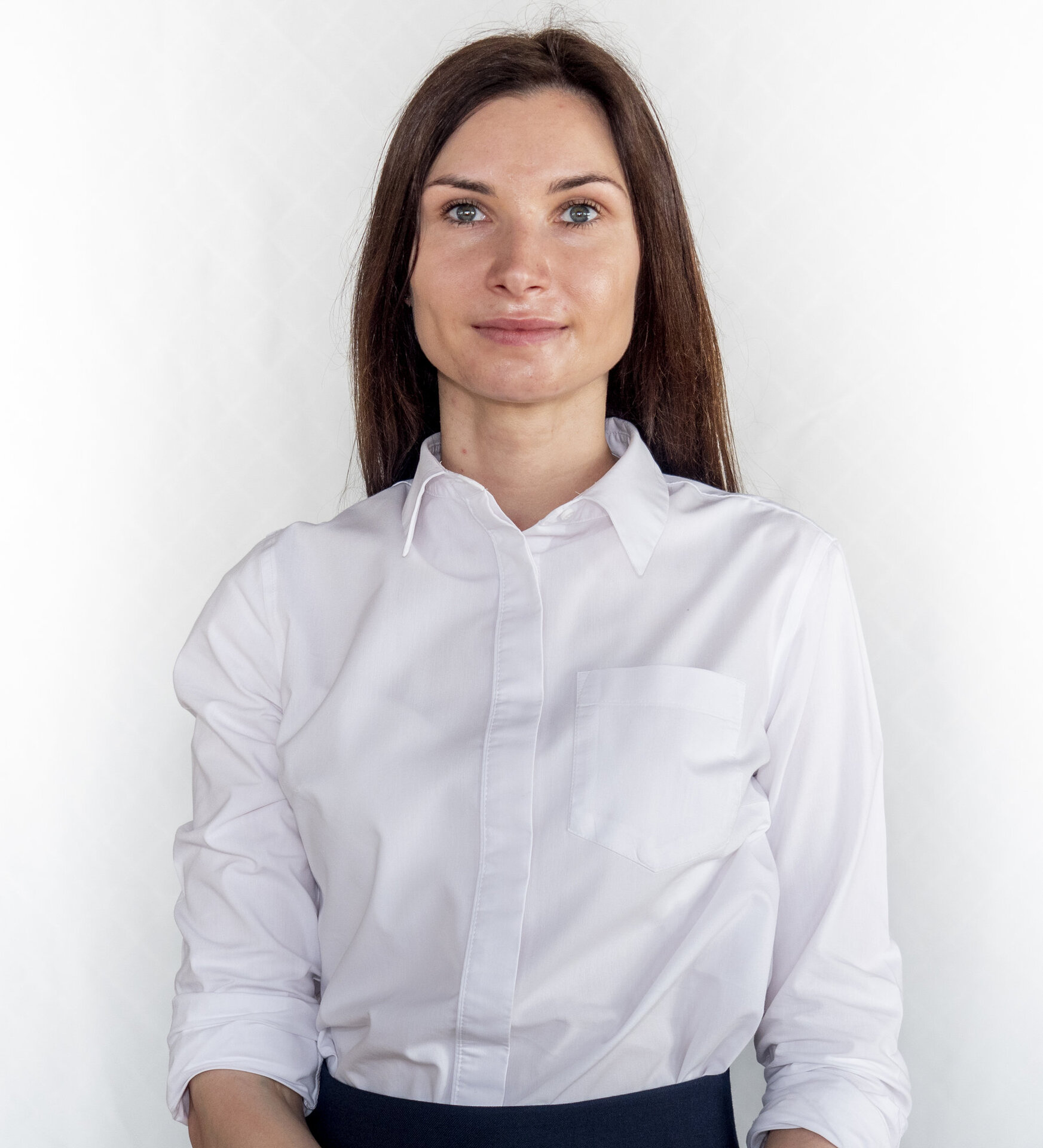 Natalia Zhivago
Teacher
---
Natalia Zhivago graduated Tomsk State University with a Master's Degree in "Teaching methods of Russian Language as Foreign" and 3 years ago she was awarded the academic degree of Doctor in Russian Philology. She has 8 years of teaching experience in Russian and Bulgarian universities. Four years ago Natalia joined the teaching academic staff at St. George International School and Preschool. Natalia is a type of pedagogue who is extremely devoted to her job and she does her best to make her lessons not only useful but also joyful at the same time; the atmosphere at her lessons is always agreeable and friendly. These factors facilitate high academic results and keep her students highly motivated to study the language during the whole period of their school education. Natalia is that type of a teacher who persistently tries to look at the process of education from the student's perspective. Since Natalia demonstrates her commitment to constant self-development and self-education she is a frequent visitor of education seminars and scientific conferences.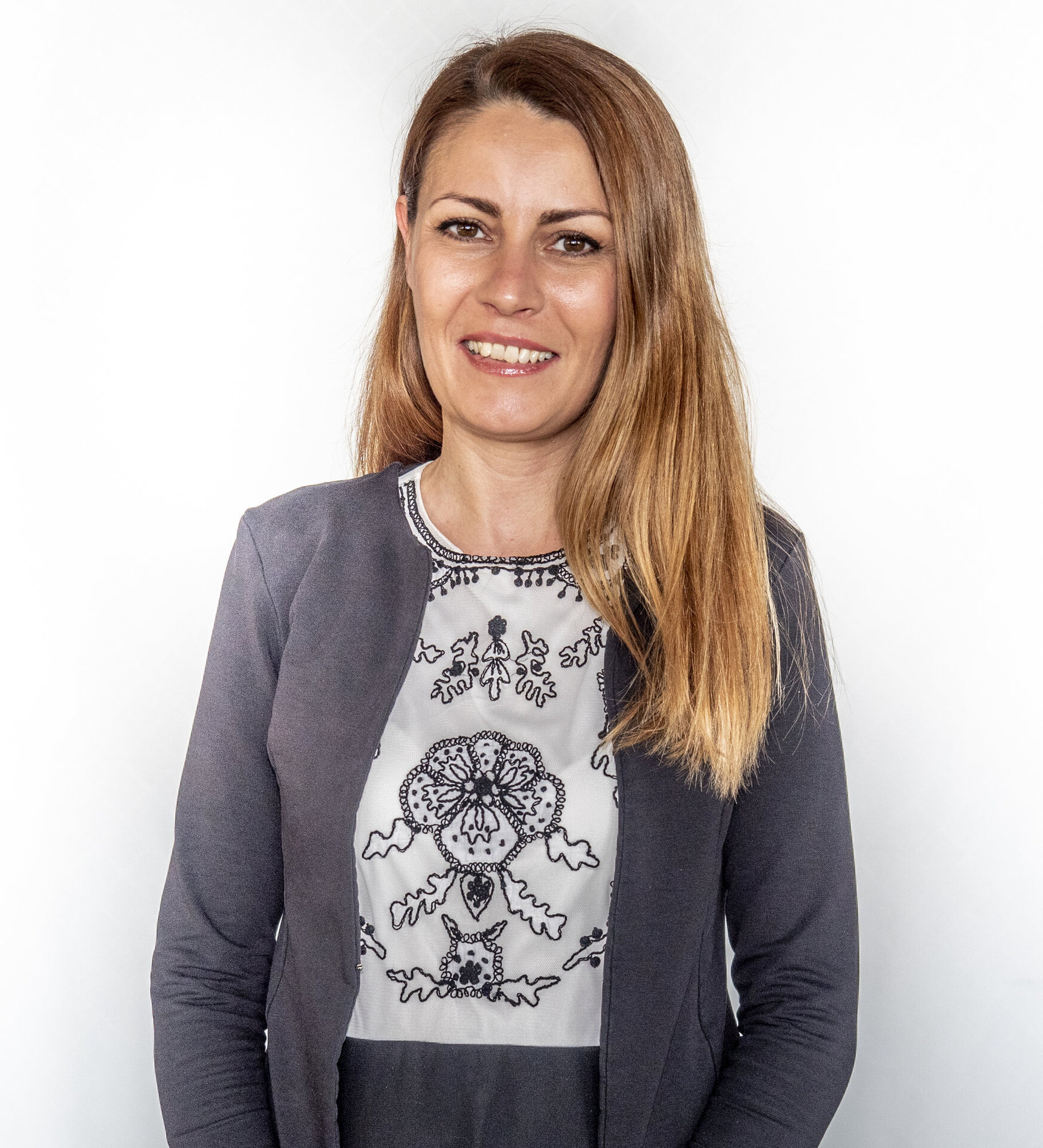 Nevena Petrova
Teacher
---
Nevena Petrova graduated from St.Kliment Ohridski University, specializing in pedagogy of musical education. Her teaching experience started 13 years ago as a vocal technique teacher and in 2012 she joined the team of St. George International School, where she teaches music and vocal technique lessons until now. The colorful world that students draw with their imagination during the process of exploring the vast world of music is what inspires Nevena to teach music. She enjoys and feels proud with the process of growing up of each student. Before becoming a teacher, Nevena took a part in many ensembles as a professional singer, enjoying travelling all over the world with them. Today she combines teaching with singing into one of the best choirs in Bulgaria – Vanya Moneva's Choir.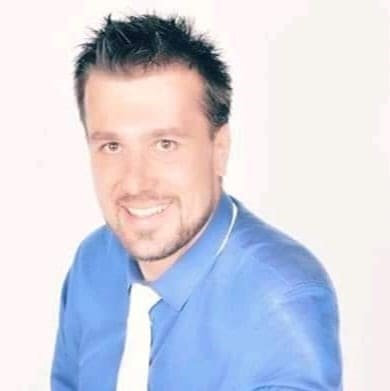 Nikola Rankovich
Teacher
---
Mr. Rankovich is a professional musician and the main instruments on which he plays are piano and guitar. He has a Bachelor's Degree in musical pedagogy, but his biggest personal achievement is to be part of one of the Bulgarian musical bands which play on the big stages to this day. In the past, he performed with other great artists at many international events predominantly been held around Scandinavian, Baltic, and Western European Countries. Between 2014-2016 he was part of the St. George International School and Preschool Family and now he is joining it again as an assistant music teacher for which he thinks is the most inspiring thing that happened to him regarding his future teaching career development. He firmly stands behind values such as honesty, mutual support, and respect. He considers himself a team player and his hobby is playing multiple sports where his favorite one is basketball.
---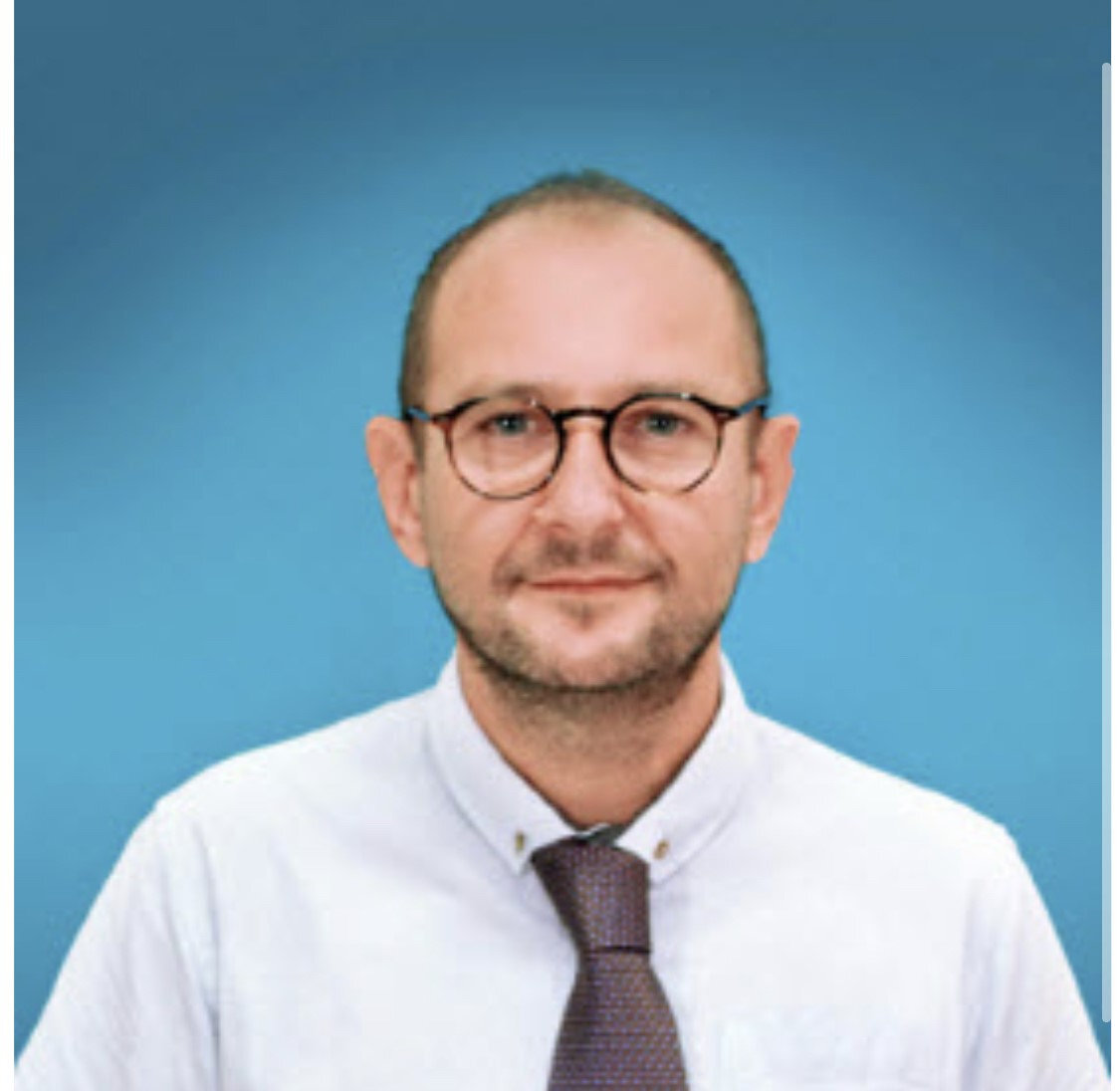 Patrick Ferrent
Teacher
---
Patrick came from the well know region of Provence in the south of France. Patrick obtained a Bachelor's Degree in European Business graduated from the University of Humberside and Lincolnshire - England, followed by a specialization in Wine Business at L'Université du Vin in Suze La Rousse – France, in 2000. After having worked in the wine business for over 10 years, he decided to do something more meaningful and started his second career as an educator. Following his certification, he decided to travel the world for a year and started his teaching career in Beijing. Patrick eventually moved to Vietnam for 4 years before teaching French as a second Language to IGCSE level in Bangkok for 3 years. Teaching has become a revelation. He feels so rewarded witnessing the progress of his students mastering the French language and embracing the French culture. Patrick has a passion for nature, especially hiking and winter sports.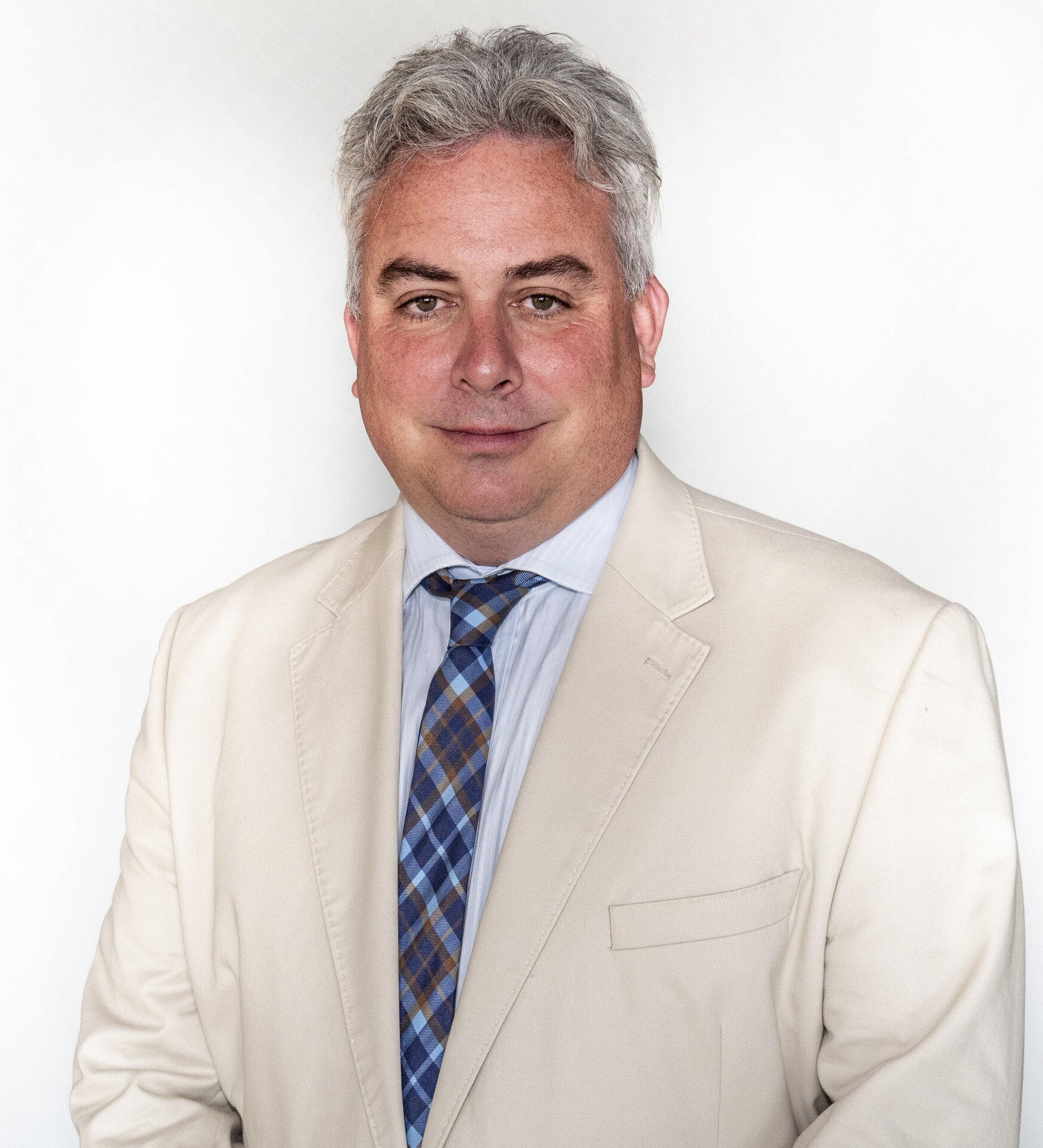 Rupert Crisswell
Teacher
---
Our new Head of English Language and Literature Department holds a Bachelor's degree in English, a Master's degree in Education from the University of Cambridge and a teaching qualification also from the University of Cambridge. Mr. Crisswell is an experienced practitioner with over 15 years of experience, 9 of them as a Head of English Department before he was promoted 6 years ago to Housemaster in a prestigious boarding school in Scotland. Mr. Crisswell would be responsible for creating a thriving culture within the school and inviting guest authors and poets to visit the students.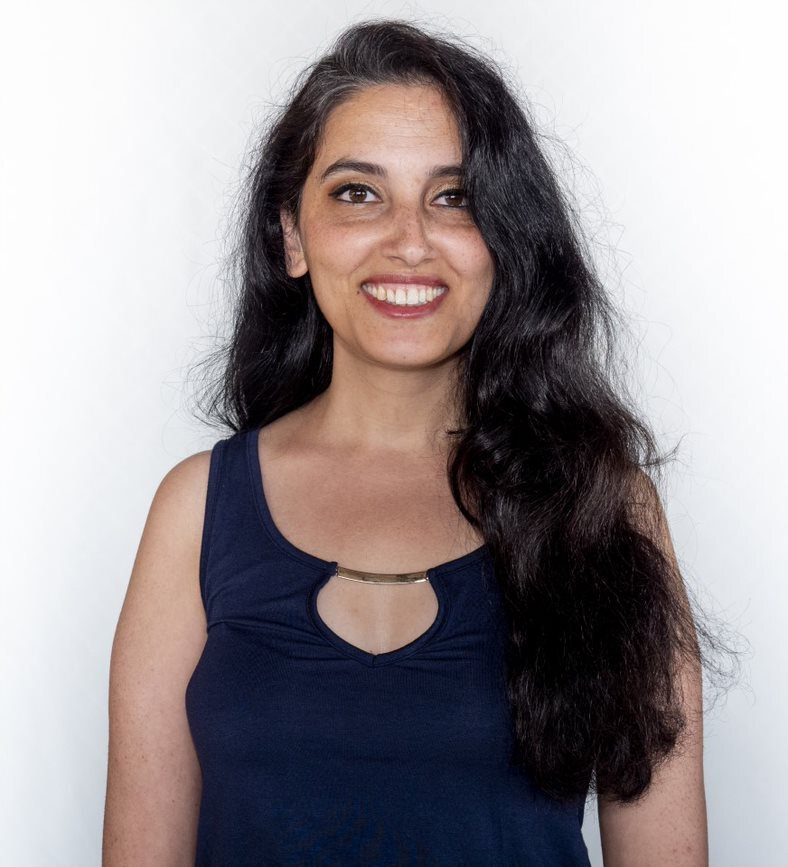 Sahar Nahib
Teacher
---
Sahar graduated from Grinnell College in the USA with Bachelor's degrees in Biochemistry and Russian Language and Culture. She received her Post Graduate Diploma in Education from Strathclyde University in Scotland. Sahar worked as a teacher assistant at the International School of Prague. Before joining St. George International School and Preschool Sahar worked for two years at Alperton Community School in London as a Chemistry/Science teacher and STEM Lead in Science. Teaching is an absolute passion of hers. She loves to be curious about the world we live in and teaching is allowing her to pass this passion to the future generation.
---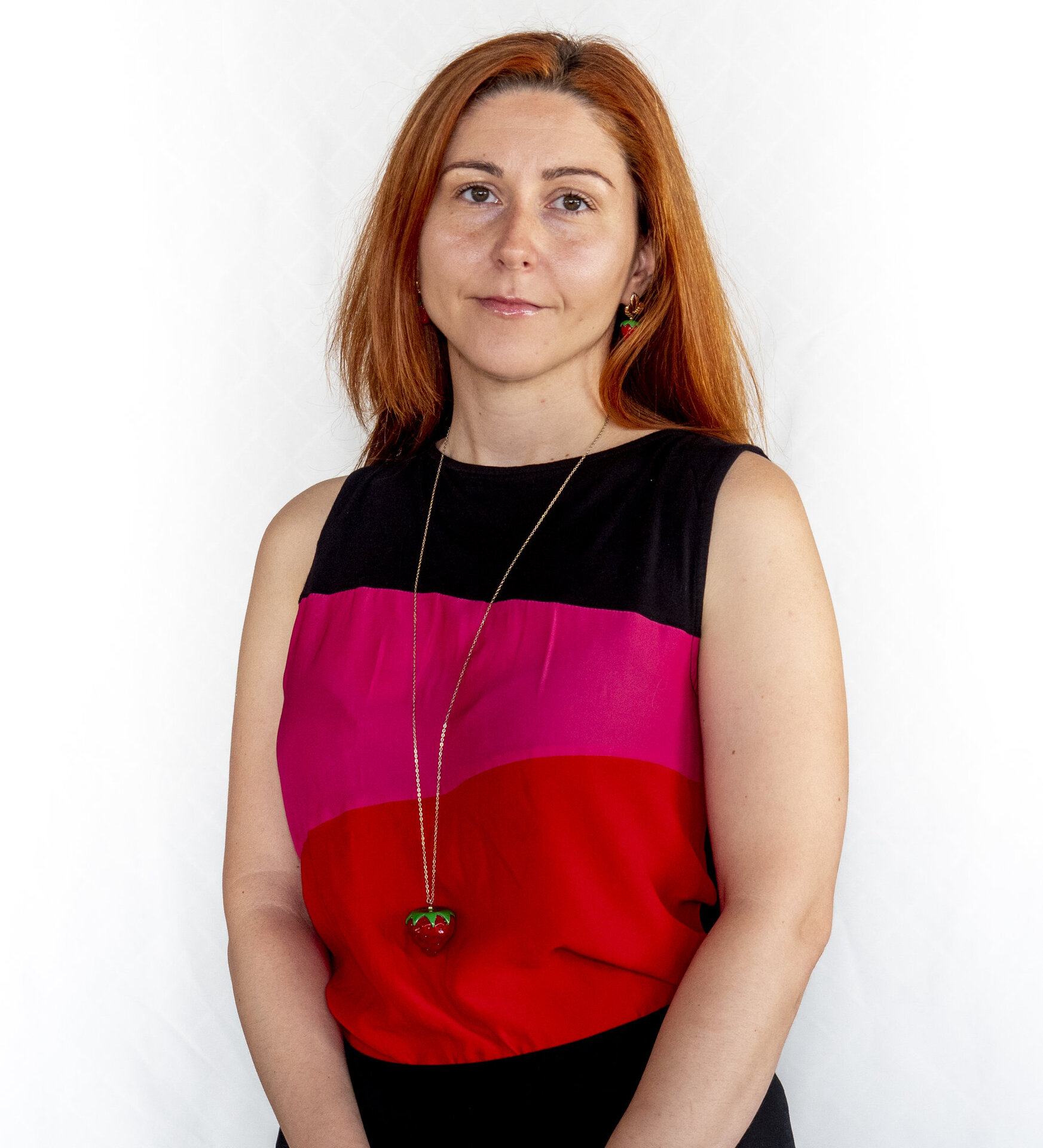 Snezhina Borisova
Teacher
---
Snezhina graduated from National Art Academy – Sofia with a Bachelor's degree in "Design of Children's Environment" and Master's degree in "Interior and Exterior Design". Snezhina is entering her 4th year in St. George International School and Preschool. She describes herself as an artist, designer, volunteer and last, but least a teacher for around 10 years. She believes art education is important for every human being in order to develop creativity, problem solving, tolerance, flexibility. Snezhina is convinced art helps learning easier other subjects like Math, History, Biology as making cross - curricular links. Some other passions that can represent Snezhina are travelling, foreign cultures, art history, photography, landscape architecture, cooking.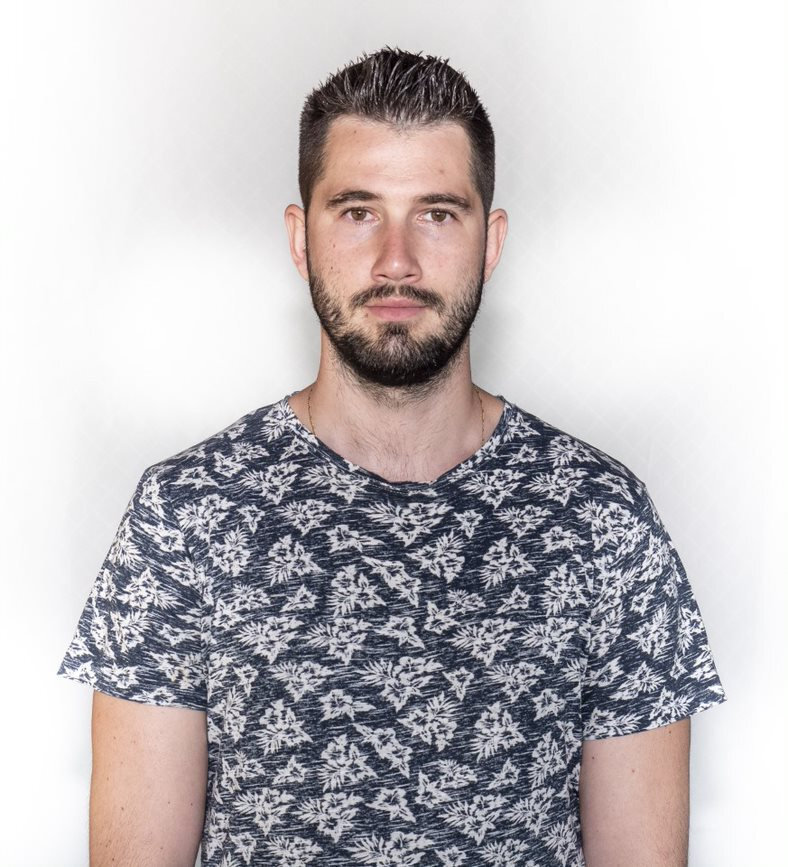 Teodor Aleksandrov
Teacher
---
Teodor completed his secondary education at 166 Sports School "Vasil Levski" with a profile "Swimming". Long-term swimmer in the swimming club "Levski", multiple Republican and vice-republican champion in swimming in a numberous of disciplines, as well as a national athlete with participation in Balkan and European championships. He continued his studies at South-West university "Neofit Rilski" also with a specialty "Sport-Swimming". He has been part of St George International School and Preschool team from 2 years and believes that sports and school can and should go hand in hand. Besides being a teacher of "Physical Education and Sports", Teodor is also a swimming coach for children from 3 to 10 years of age in the school with more than 5 years of coaching experience in the field of swimming. He spends his free time practicing his favorite sports: swimming, snowboarding, motorcycling and hiking.
Tracy May
Teacher
---
Tracy has been in education for 20 years and has a Master's Degree in educational leadership. Prior to becoming a teacher, she worked in the accident and emergency ward in hospitals. She has taught in schools in the UK and in the Middle East. Over the last 10 years she has taught in Abu Dhabi and Dubai teaching various curricula depending on the examination boards used by the schools. She has sound knowledge of the following exam boards; Cambridge, Edexcel, AQA as well as the American diploma and the Advance Placement. Tracy thoroughly enjoys teaching Science and Math and is a strong advocate for lifelong learning, she always looks to add new knowledge to her skill set. Among Tracy's hobbies are Roller Coasters, Skydiving, cooking, travelling and spending time with her family.
---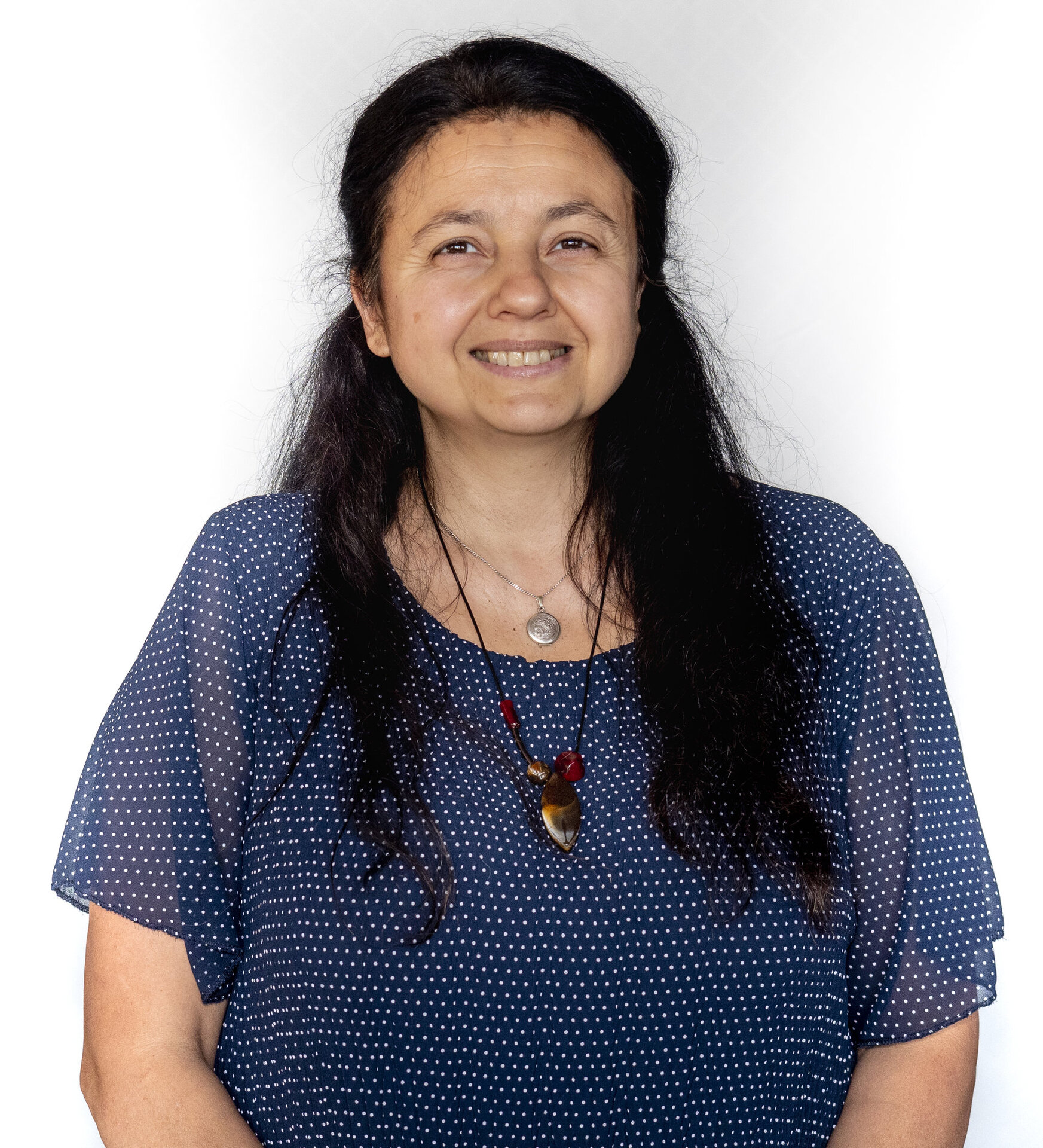 Valya Yordanova
Teacher
---
Valya Yordanova has graduated from Sofia University "St. Kliment Ohridski" in Russian philology with the following qualification: philologist, teacher in Russian Language and Literature, interpreter. Valya is a calm person and a devoted teacher, and she has the Russian language and culture in her soul. With over 20 years of experience as an interpreter and a teacher in Russian Language, she finds utter motivation in pushing her students to surpassing their teacher, as says the old maxim. In her spare time Valya is an enthusiastic photographer, she loves folk dances and participates in a folklore ensemble. She also enjoys relaxing walks in the nature in the company of her two dogs.
Vedat Keni
Teacher
---
Holding a BSc degree in Mathematics has never been the only reason to be passionate about teaching Maths for Vedat. He believes promoting the welfare of children is just as important as their academic progression to bring joy to their education. Vedat graduated from Ege University with a BSc Mathematics Degree and completed his PGCE qualification in London Metropolitan University. He experienced working in London state schools for 6 years and carried on his carreer in British International Schools in Spain. Vedat believes the union of the school community surpasses all educational barriers and has an invaluable impact on childrens achievement. Entering his exiciting initial year in Bulgaria, Vedat will be teaching across Secondary / A Level Maths and he is looking forward to bring his own educational vibe into his classes.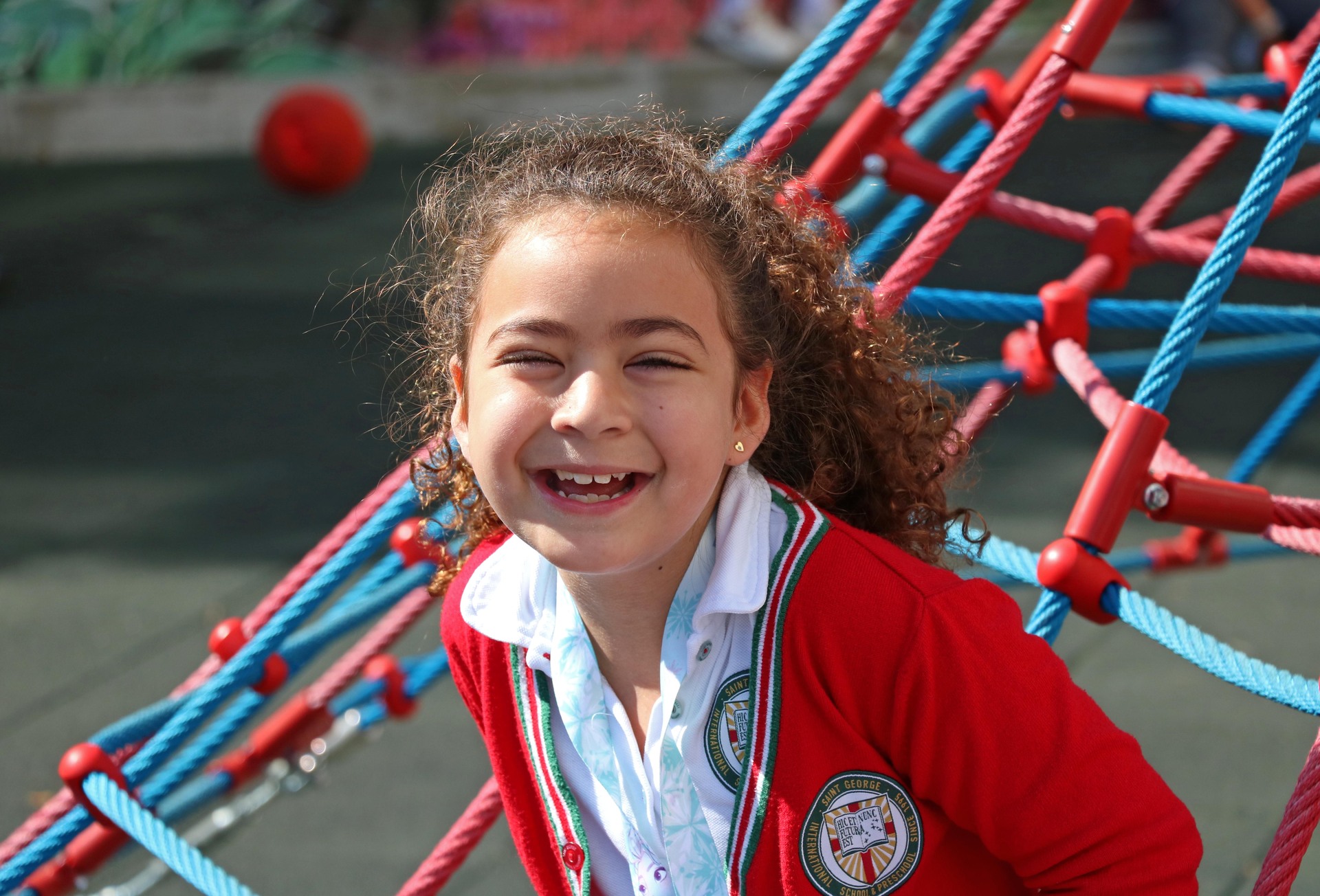 Velichka Yankulova
Teacher
---
Velichka Yankulova – has experience as a Math and Computer Science Teacher with more than 20 years of experience. Velichka has earned a Master's Degree in Mathematics and Computer Science from Southwest University "Neofit Rilski" (Bulgaria) as well as gained Bachelor's Degree in Art (Combination of Math and Computer Science) from University of Toronto (Canada). She has earned also an OISE Certificate in International Education for IB Qualification (Diploma Programme). Being a versatile individual, Velichka has had the opportunity to teach academic students in both Bulgaria and Canada. Velichka is able to create and maintain a positive and orderly instructional environment to promote student growth and academic success. She adores the sea, in her free time she loves riding a bike or hiking.
---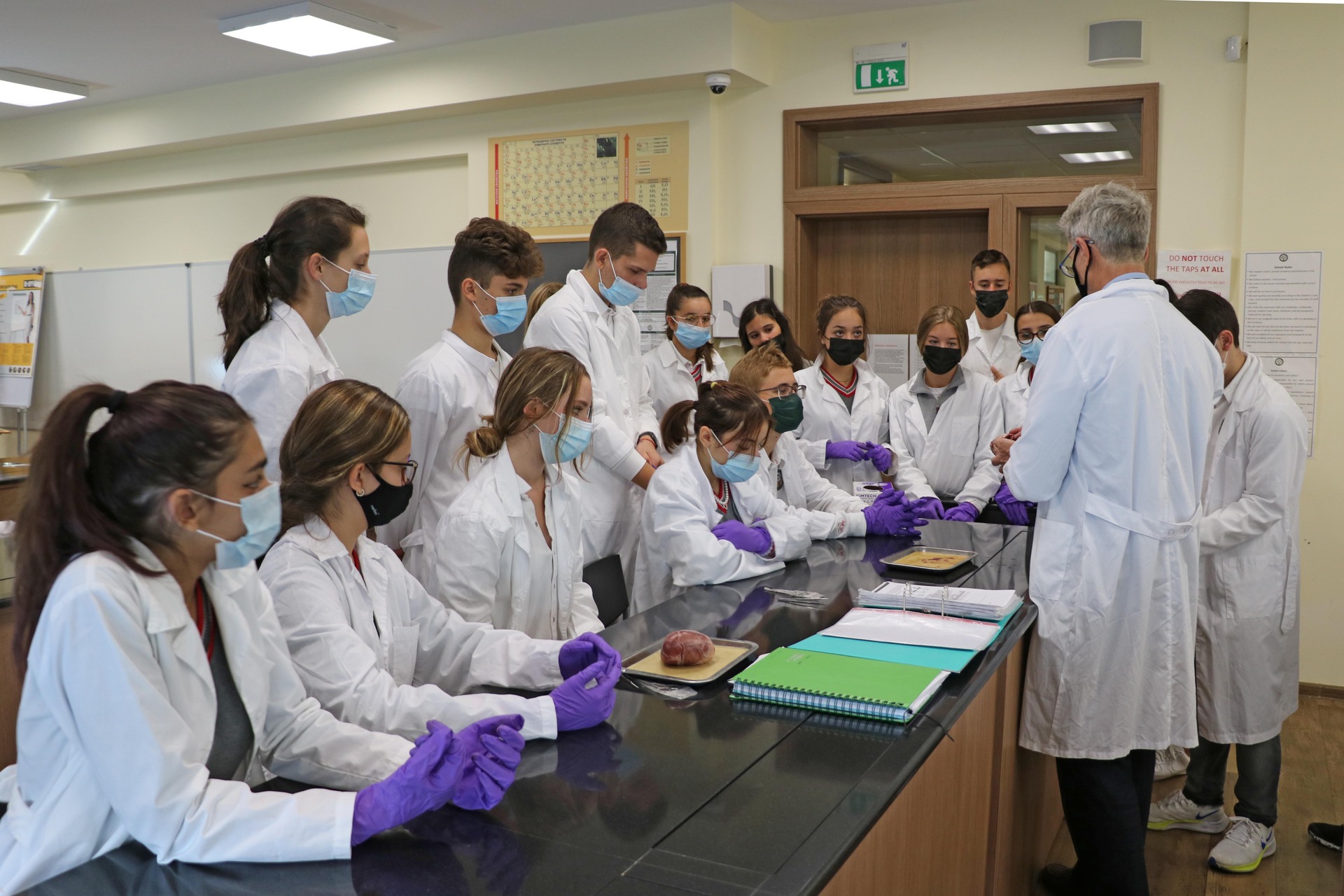 Vesela Stankova
Teacher
---
Vesela has a Bachelor's Degree in the University of Plovdiv "Paisii Hilendarski" in History and Bulgarian Language and Literature. She has finished her Masters' Degree in the University of Iceland and the University of Oslo in Vikings and Medieval Norse Studies. She is currently writing her PhD thesis at the Bulgarian Academy of Science. She is certified by the International Baccalaureate to teach History.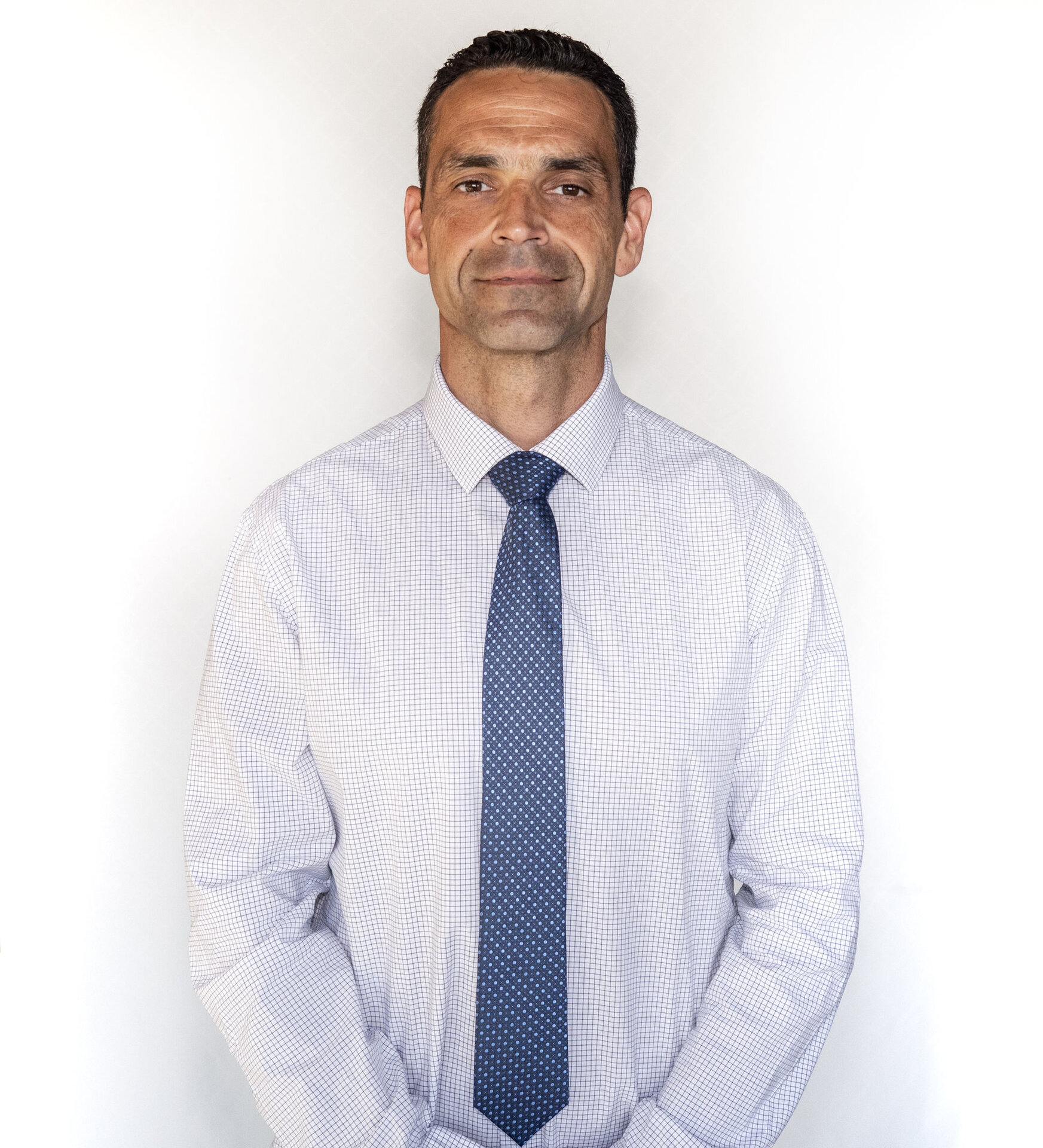 Vladislav Valkov
Teacher
---
Mr. Valkov holds a Bachelor degree in Physical Education and Sport, a Master degree in Professional Coaching and Doctorate degree in Sports Training for high Achievements. In 2015 he was awarded with Qualified Teacher Statue Certificate (QTS) which gave him the right to work as Sports Teacher in United Kingdom and Ireland. Since 2017 up to the present moment he has been a Sports Coordinator and Boarding Assistant at a very prestigious independent school in UK - King Edward's School, Witley, where he has been a Sports Coordinator, as well as a Pastoral Carer in one of the boarding houses within the school. In Bulgaria he has worked as an Academic Assistant in the National Sports Academy and Director of Sports at a High School in Sofia for several years. He is an honest, friendly, sympathetic person. Strongly believes in the personal example we give to the children. Always encourages and promotes 'Honesty, Dignity, Dedication, Hard Work, Support, Respect, Friendship and Loyalty'.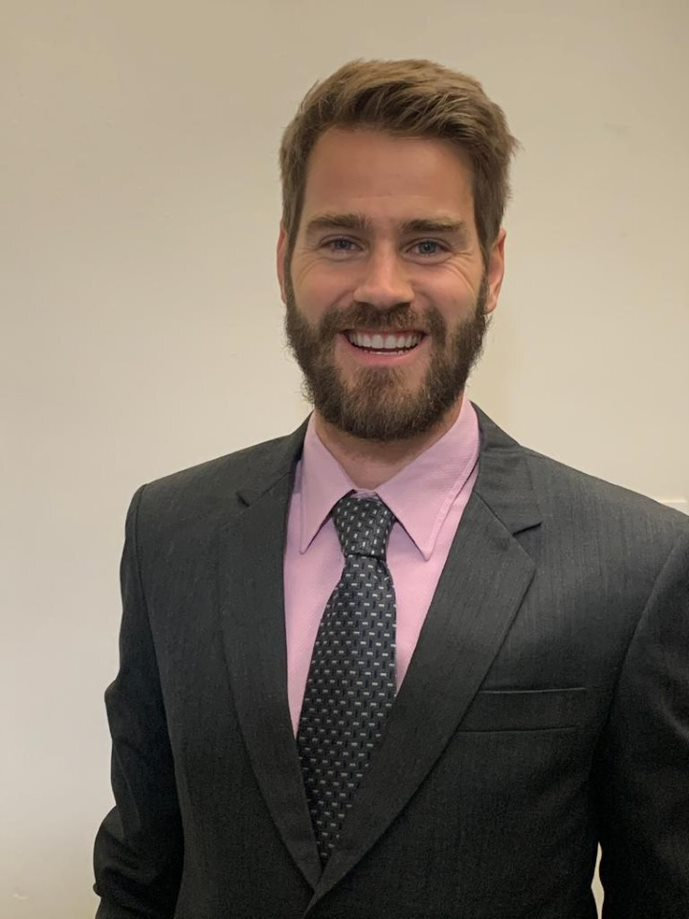 Zachary Either
Teacher
---
Zac is from Canada and has been teaching and studying abroad for the past ten years. He completed his Bachelor's Degree in Humanities at the University of Ottawa, and his Graduate Diploma in Education at the University of the Sunshine Coast in Australia. Zac holds a Master's in Education Administration and Policy with a Focus on Outdoor Education from St Francis Xavier University in Halifax, Canada. He has taught in international schools in Taiwan, Australia, and Hong Kong. Besides his interest in History and Geography, Zac has a strong passion for the outdoors and hopes to share this with his students at St. George International School and Preschool. He has received an Adventure Guiding diploma from Thompson Rivers University. When not in the classroom Zac can be found in the mountains and rivers skiing, hiking, climbing, and paddling.