LOWER SECONDARY 5th - 7th grade
Part of the subjects is taught in English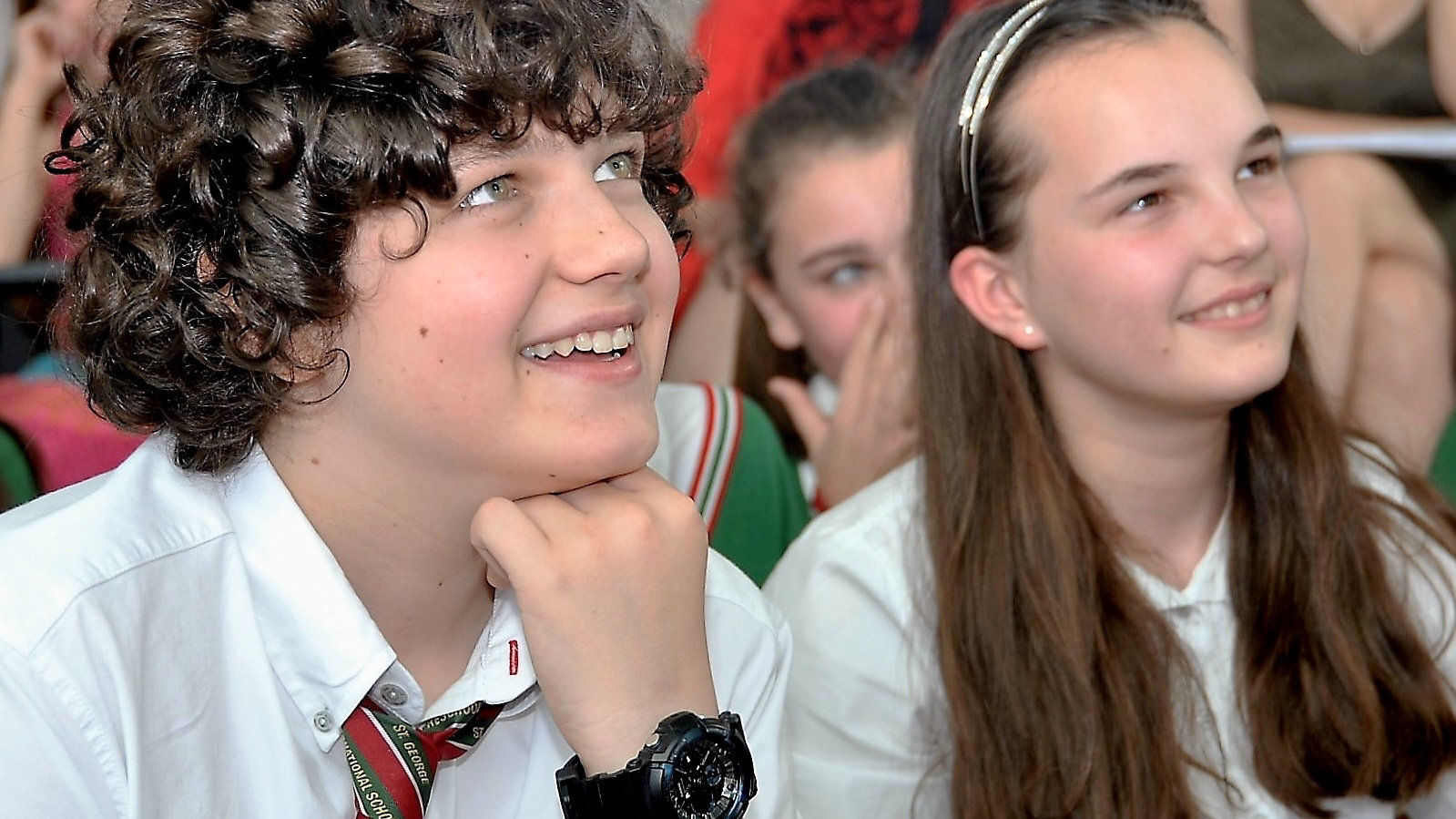 The programme includes subjects according to students' age in compliance with the State Educational Standards of the Ministry of Education and Science of the Republic of Bulgaria and Cambridge Secondary Checkpoint.
We focus on teaching and developing competencies in the fields of Maths, Science, Literature and Grammar - both English and Bulgarian. Building a solid foundation of knowledge and competencies in these fields is crucial for students' further education as per both academic systems. At this stage, Science is divided into three separate subjects - Biology, Chemistry and Physics. The creative approach, the ability to systemize and analyze information, scientific thinking and understanding of the academic content are fostered through regular practical work.
Students are required to master specific terminology in any subject using both languages.
For students in grades 5th, 6th, and 7th, it is compulsory to opt for a foreign language, within the compulsory programme.
The programme for students from the 5th and 6th grades includes specialized tools for developing presentation skills, debating. Based on their academic knowledge the students should be able to construct successfully well-structured discussions in public speaking classes.
Teaching in the 7th grade is based on achieving high academic results on National External Assessment and Cambridge Secondary Checkpoint, as well as preparation for passing onto the high school stage.
After the end of the compulsory programme, optionally and for an additional fee, the students can opt for fine and performing arts, foreign languages, sports, technologies, co-curricular clubs, self-preparation class.