PRIMARY 0 – 4th grade
Part of the subjects is taught in English
The programme includes subjects according to students' age in compliance with the State Educational Standards of the Ministry of Education and Science of the Republic of Bulgaria and Cambridge Primary School for primary education.
Our main focus is for all students up to the end of 4th grade to communicate freely and confidently in English and to have developed skills in Mathematics, Science and Bulgarian Language.
We work hard on building a solid Maths foundation, so all students can achieve long-term assimilation of everything learned and to fulfill their own potential in the field.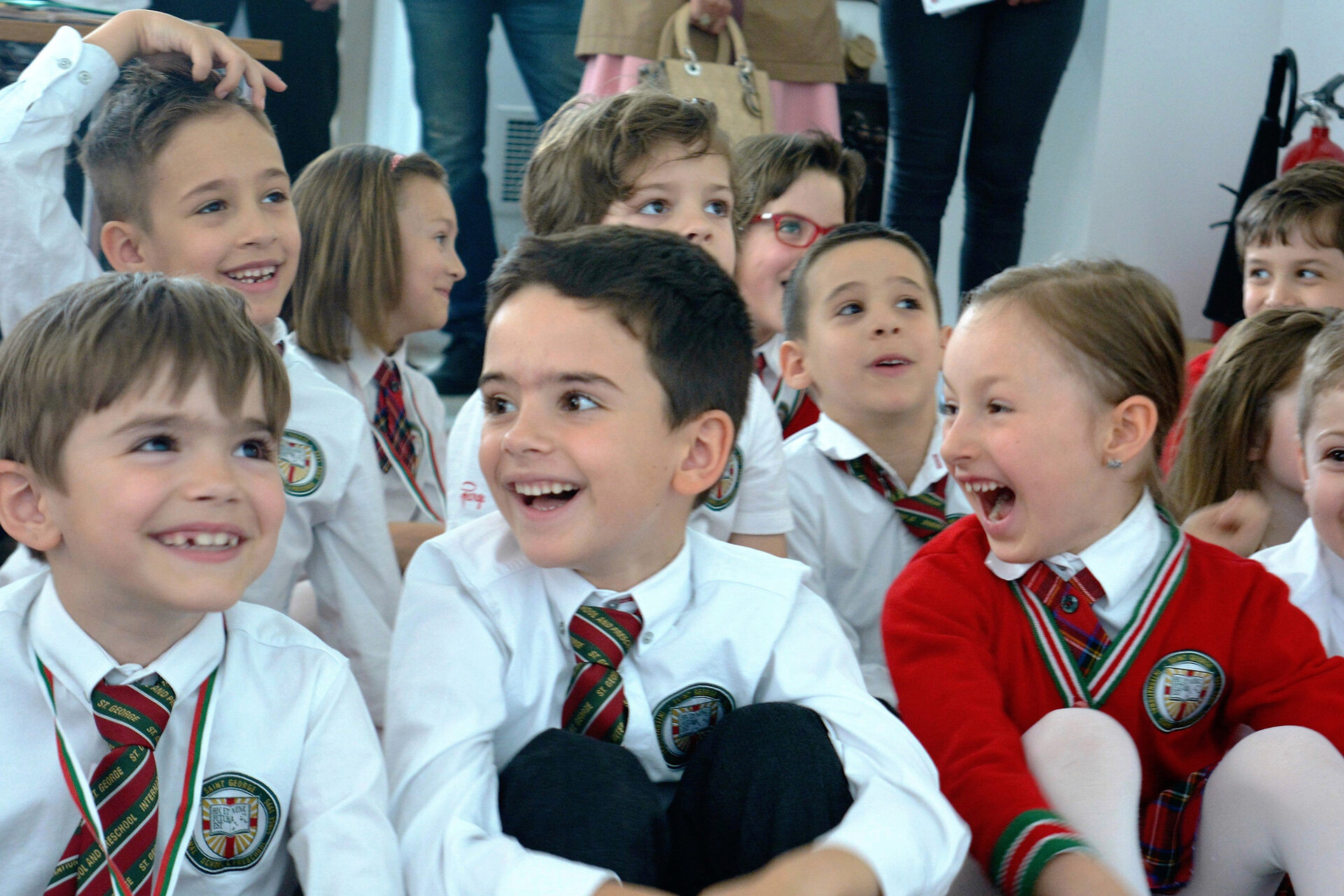 In this stage, we focus on establishing time management skills, preparation for exams and competitions, searching and analyzing of information and reasserting reading habits.
Teaching in the 4th grade is based on achieving high academic results on National External Assessment, Cambridge Primary Checkpoint, as well as preparation for passing onto the Secondary stage.
After the end of the compulsory programme, optionally and for an additional fee, the students can opt for fine and performing arts, foreign languages, sports, technologies, co-curricular clubs, self-preparation class.