OUR TEACHERS
PREPARATORY GROUP - FOURTH GRADE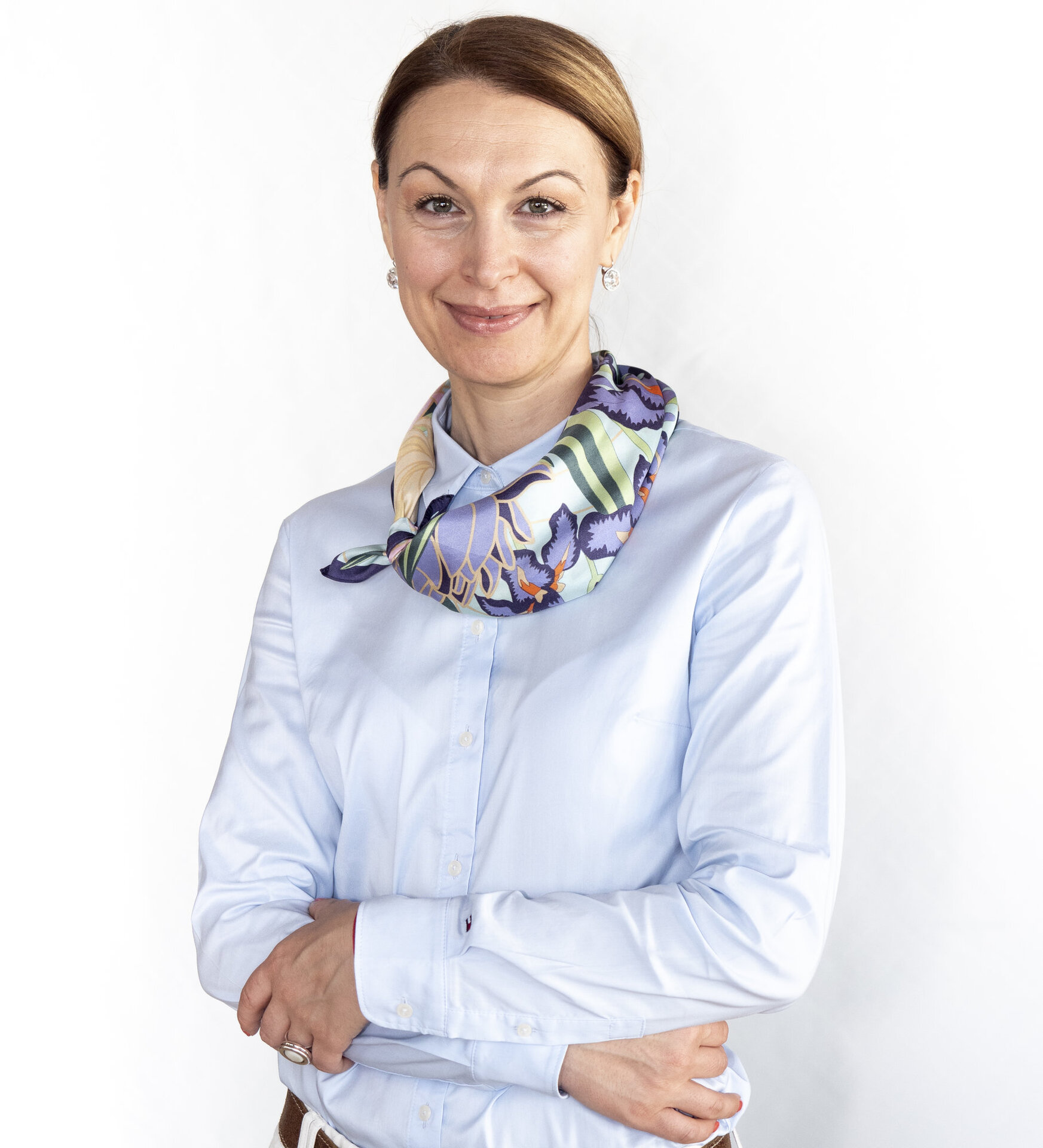 Tsvetanka Doganova
Head of Primary, Teacher
---
Ms. Doganova has a Master's degree in Preschool and Primary School Pedagogy with English from Sofia University "St. Kliment Ohridski", Master in Linguistics from Sofia University "St. Kliment Ohridski". She has passed an introductory course in primary education of Cambridge International Education, an Accelerated Learning course at the ICAL International Institute in Atlanta, USA, and an inductive learning course. She is a holder of the "Neofit Rilski" Order of the Ministry of Education and Science for the 2015-2016 school year, co-author of a system for learning English as a second language in the preschool and author of numerous publications in the field of science, foreign language and integrated learning. Tsvety has been part of the school for more than 20 years, since its establishment. Her professional experience started as a preschool teacher, continued as a primary school teacher, supervisor for 1st and 2nd grade, coordinator of the Science Department in Primary. She has profound teaching experience and skills related to classroom management, communication with students and parents, team management, resource and process management. The most important for her work are the support of the students which meets their individual needs and the use of different teaching methods and techniques for teaching and communication, in order to achieve sustainable learning and stable progress in learning.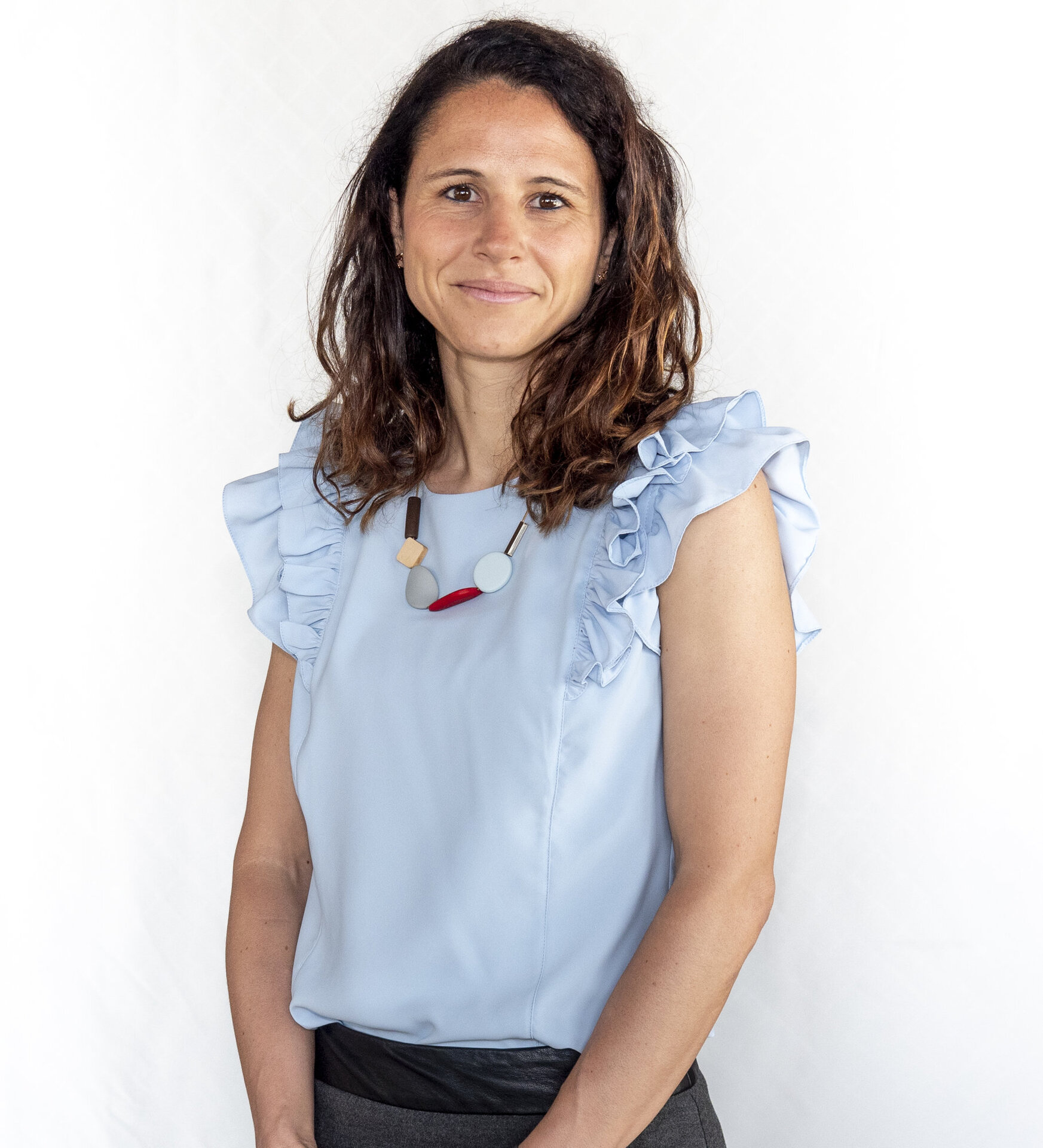 Annabelle Bares
Teacher
---
French native, Annabelle first moved to Alabama, USA, for her love of sport. She graduated from Troy University, with a Bachelor in Business. Then, she followed her love for traveling and moved to Australia where she changed her career path to teaching 8 years ago. Annabelle worked in a preschool for a few years before getting her Masters of Teaching from the University of New England. A few months later, she got offered a position in a primary school in Sydney where she has been teaching Early Years for the last two years. Annabelle is passionate about teaching and working with children. She believes that learning should be as fun as possible for students to develop a life-long love of learning. Annabelle is looking forward to discovering Bulgaria and its culture as well as teaching at St George School.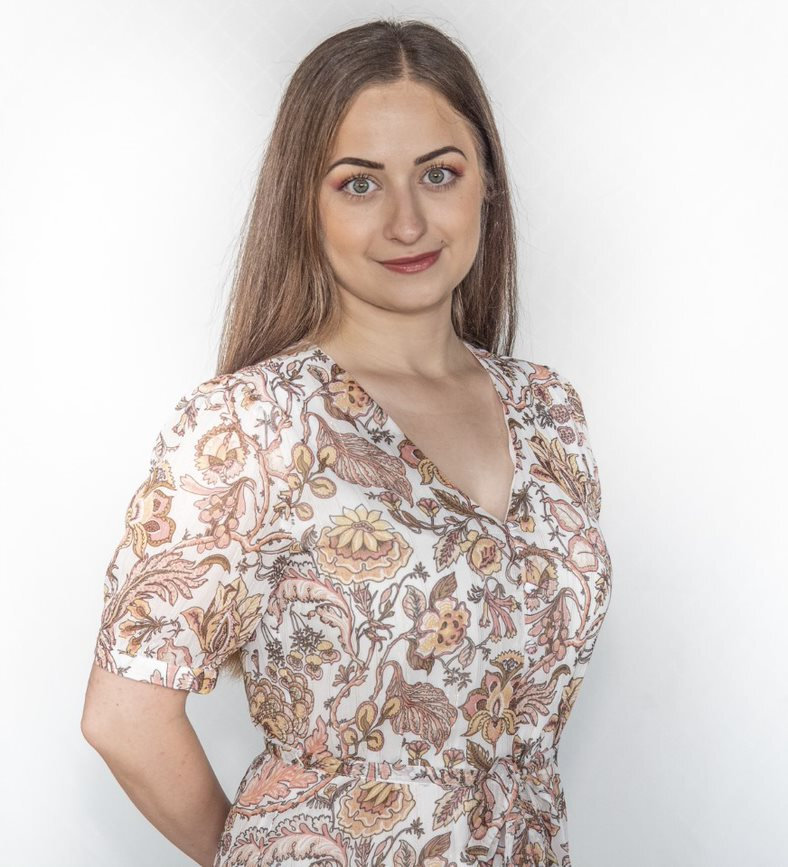 Alexandra Mihaylova
Teacher
---
Alexandra has a Bachelor's Degree in English Studies and teaching methodology from the "St. Cyril and St.Methodist" University of Veliko Turnovo. She is currently finishing her Master's Degree in Preschool and Primary School Pedagogy from Sofia University "St. Kliment Ohridski". Aleksandra is a passionate young teacher which believes that students should have the opportunity to express their thoughts, feelings and ideas in a positive classroom environment in order to develop and unlock their abilities and talents. Her professional path begins in St. George International School and Preschool. As a pedagogue and philologist, she is devoted to make every lesson interactive, engaging and full of joy. Because like she likes to quote: "It is the supreme art of the teacher to awaken joy in creative expression and knowledge" - Albert Einstein.
---
Annie Andreeva
Teacher
---
Annie graduated with a Bachelor's Degree in Psychology from London Metropolitan University and then with a distinction for her Master's Degree in Child Development and Education from the University of Oxford. She has completed her MA in Teaching from Santa Clara University and also gained a qualification in School Management and Leadership from the Online Harvard Business School. Annie was a class master in fifth and sixth grade in California for four years. After living abroad for 10 years, she finally decided to come back home and join St George International School and Preschool. In her spare time Annie loves running, skiing, wakeboarding, and hiking.
Anton Tsarev
Teacher
---
Аnton graduated from The National Sports Academy "Vasil Levski" in Sofia with a Bachelor's degree in football and PE, followed by a Master's degree in Sports Management. He has over 9 years of experience in teaching Physical Education and Theory and Methods of Sports Trending with students in primary and secondary schools. In addition, he has been coaching football for more than 11 years in Bulgaria and USA. For Anton sport is not just a necessity but also pleasure and a way of living. He believes it is really important for children to be brought up loving sport, as it teaches them discipline, teamwork and keeps them healthy. Anton likes working with children and helping them work hard towards their goals. He finds the "St. George School" a place which gives more opportunities for students and teachers.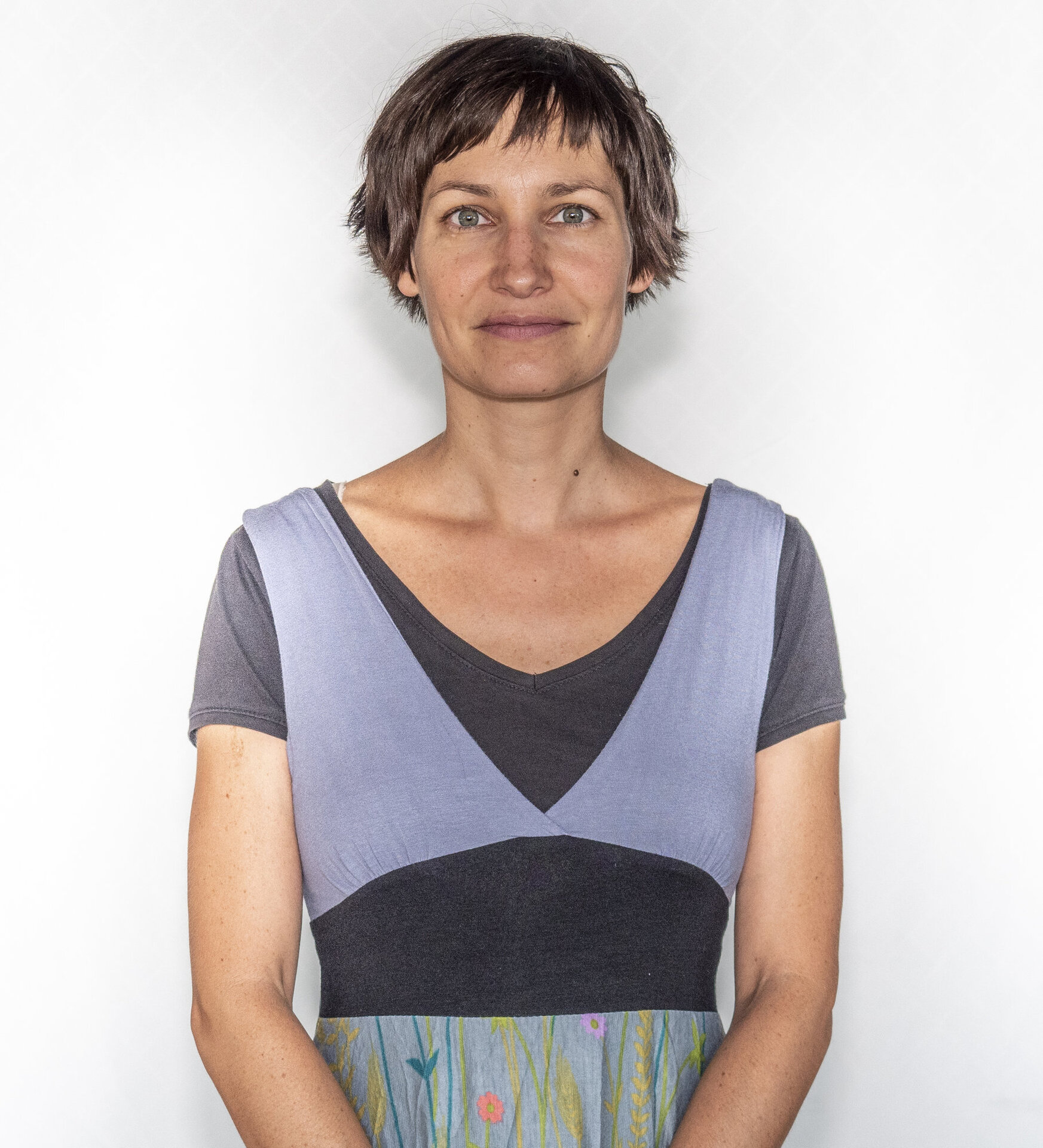 Borbala Takács
Teacher
---
Bori graduated with a Master's Degree in Teaching Language and Literaure from the University of Pecs, Hungary. After graduating, she lived in Ireland for 3 years working as a youth worker. Then she moved to Spain to start her teaching career. She worked in various English academies giving classes to both primary and secondary age students from begginer to advanced levels. She also became a Cambridge Oral Examiner. She was offered a primary English teacher position in St. George International School and Preschool in 2018 and she has been working here since. She is a creative and enthusiastic teacher, who loves experimenting and finding fun ways to motivate her students. In her free time, she likes reading and playing percussion instruments. She is also keen on running and hiking.
---
Danail Nedkov
Teacher
---
Danail has achieved his Bachelor's Degree at the University of Greenwich and obtained his Post-Graduate Diploma of Education from the University of Nottingham. His experience includes working in over 50 schools across the UK and Bulgaria. Coaching, teaching and mentoring in different settings such as community, private and international schools and working with children with different learning needs. First and foremost, Danail aims to support children in becoming good human beings. He believes academics to be a crucial part of education, but they should be supported by feelings of empathy, respect, honesty, and collaboration and the ability to understand other people's perspectives is what gives a great foundation for learning and for life.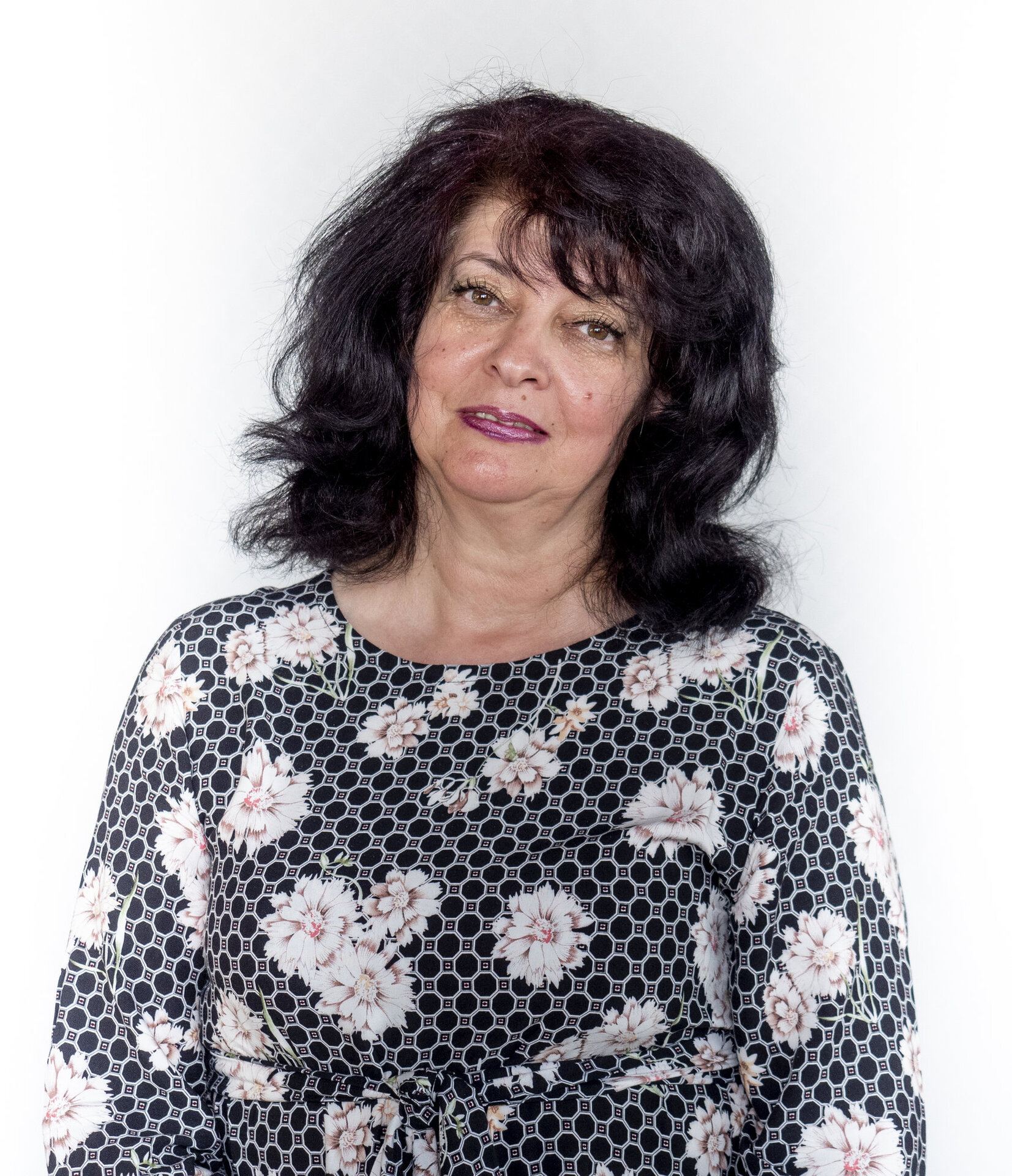 Dani Ivanova
Teacher
---
Dani is an experienced qualified primary teacher working at St. George International School and Preschool for sixteen years. Yordanka has graduated the "St. Cyril and Methodius" Institute for Primary Teachers as well as the SWU "Neofit Rilski". She strives to create an interesting and stimulating environment for her pupils which she uses to encourage the pupils' motivation and interest in exploring the world. Yordanka believes in the equal chances of all pupils and puts effort in supporting them to fulfill their potential and achieve high academic results.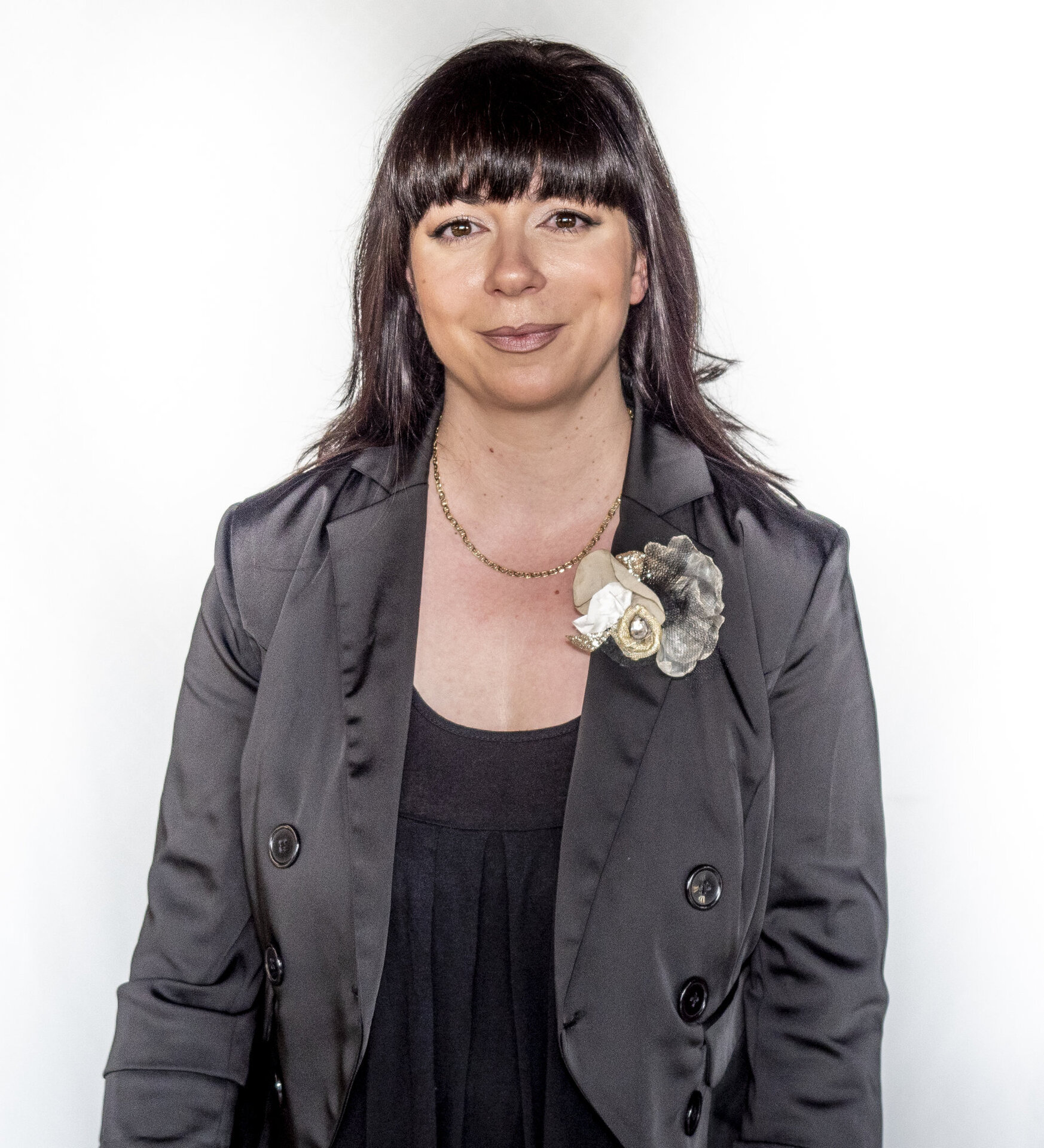 Eli Gerasimova
Teacher
---
Eli graduated from SWU "Neofit Rilski" with a Master's degree in "Pedagogy and social format of fine arts". Eli is an artist in the field of abstract painting, who has completed four solo exhibitions. Her positive and spontaneous attitude helps children to embrace the world of science and mathematics through the arts.
---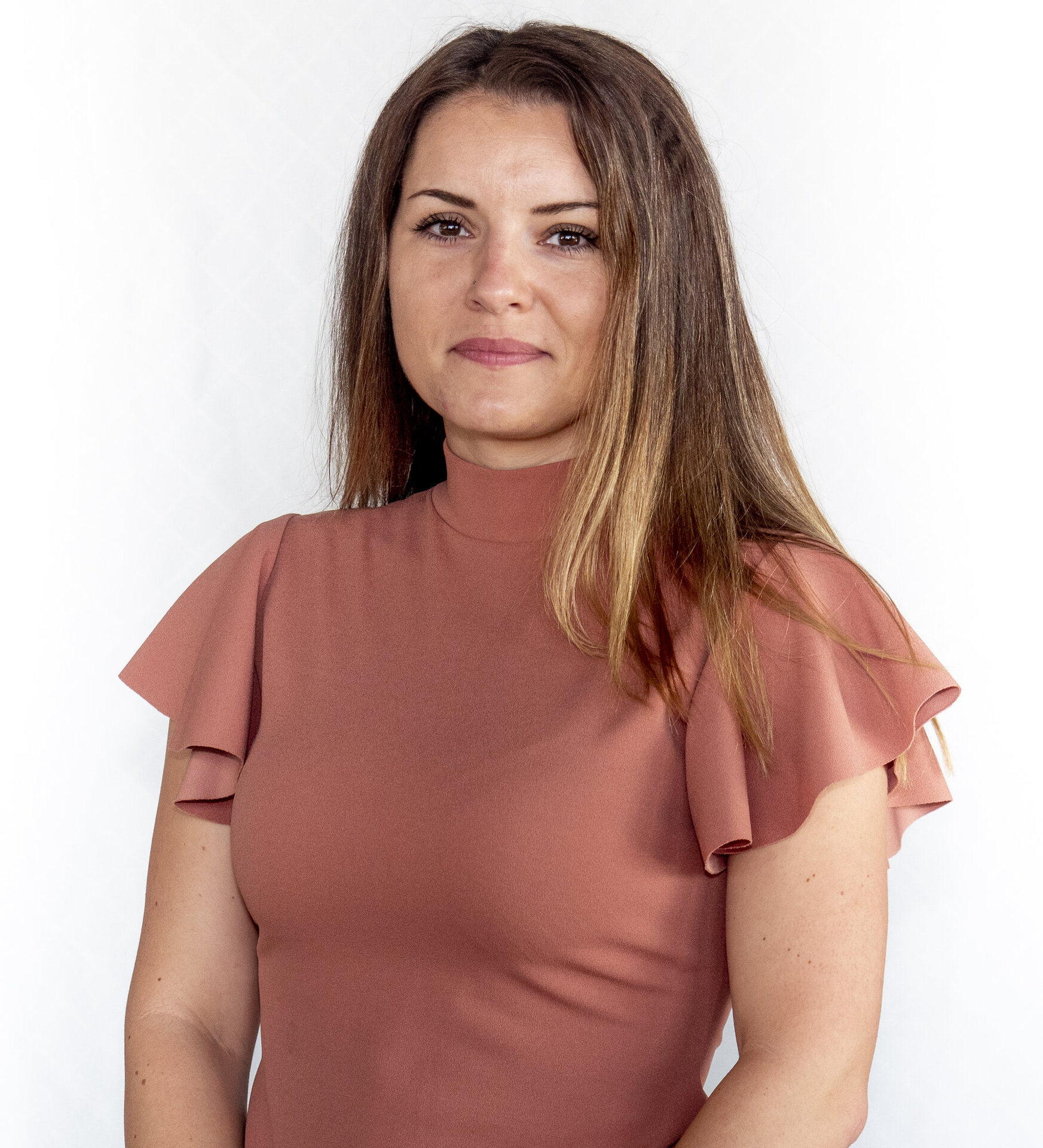 Emanuela Mihaylova
Teacher
---
Emanuela graduated in Sofia University "St. Kliment Ohridski" with a Bachelor's degree in 'Preschool and primary school pedagogy'. She works as a teacher for six years in both public and private institutions. She has rich experience with different age groups. Emanuela strives to discover the potential in each individual student and contribute to its development. She loves spending her free time travelling.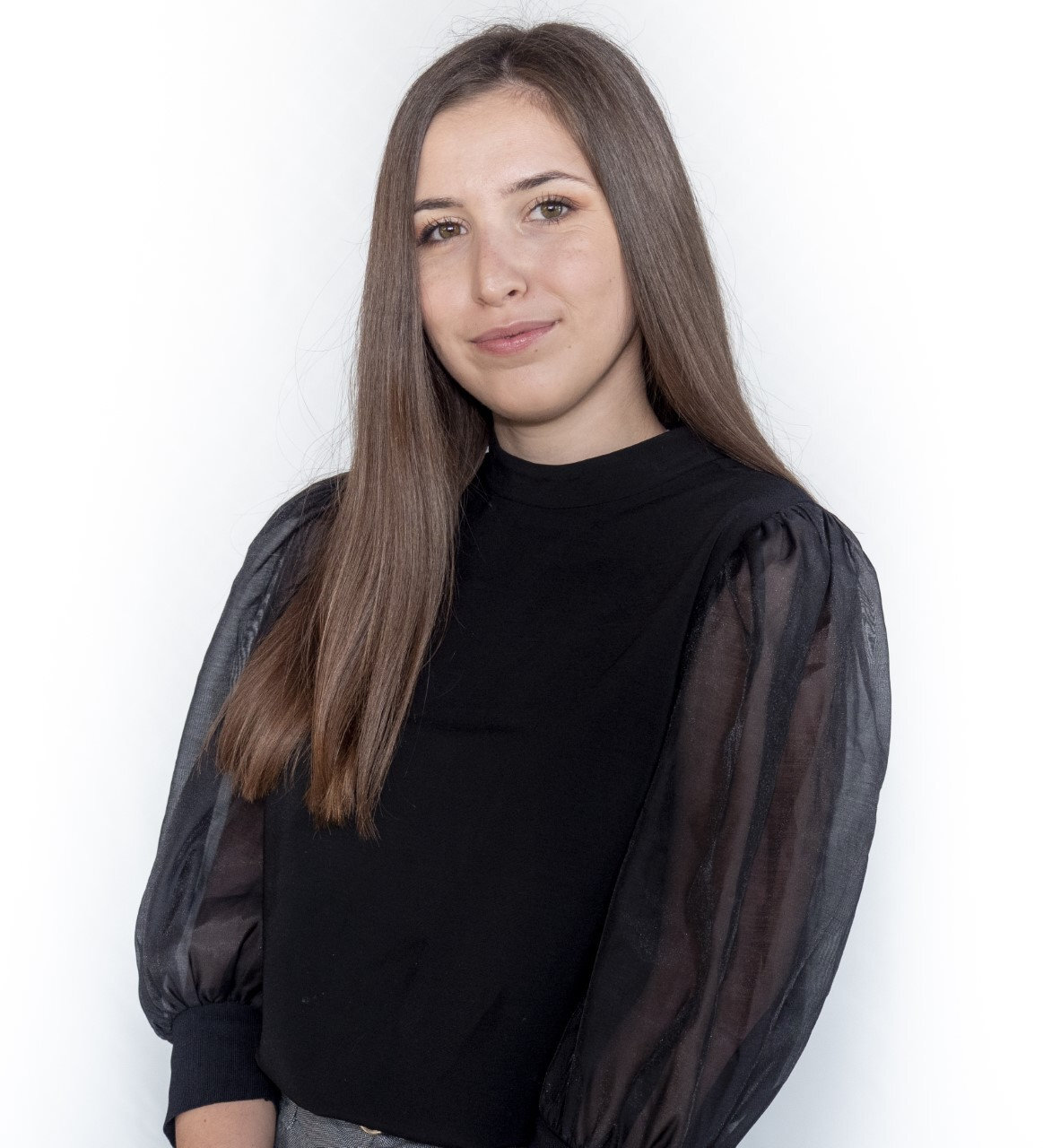 Gabriela Encheva
Teacher
---
Gabriela Encheva has graduated from Sofia University "St. Kliment Ohridski" with a Bachelor's Degree in Preschool and Primary School Pedagogy. She is exhilarated to be part of St. George International School and Preschool and believes that every day is an opportunity to learn and grow in a professional and personal matter. She is conscientious, supportive, patient, motivating and she sees sincerity and true love in children. Her concept of teaching is to make the learning process pleasant and fun for the students, implementing a variety of educational tools and encouragements. In her free time Gabriela likes to explore different countries, also to attend various classes related to the art of dance.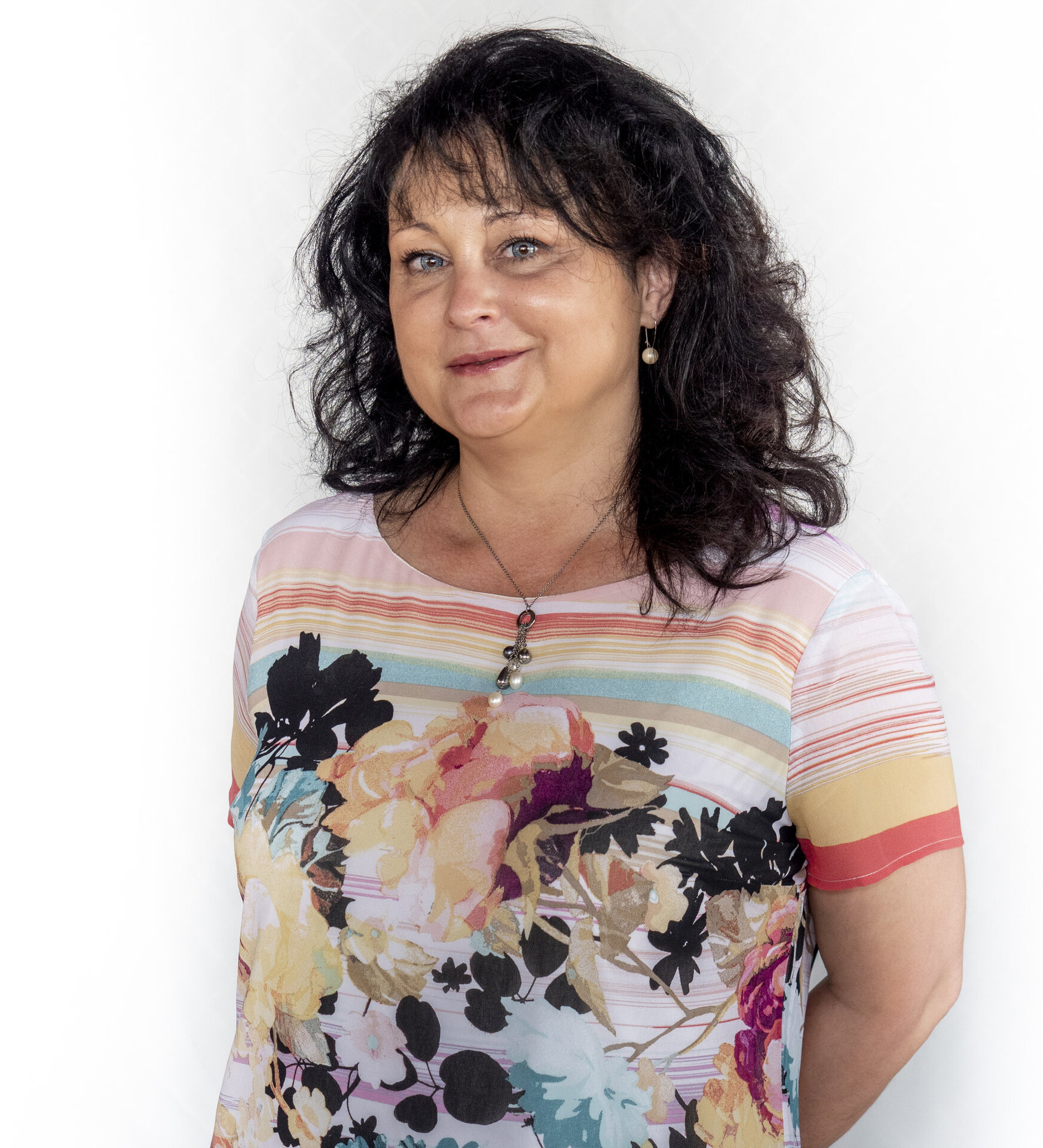 Greta Ivanova
Teacher
---
Greta is a primary teacher with professional experience of over twenty-five years, ten of which she has been teaching at St. George International School & Preschool. She has received a Master's degree in Pedagogy and a second major in Social Pedagogy from Sofia University St. Kliment Ohridski. She loves the dynamics of her profession and the contact with the children. Her personal belief is that education is the professional area where she can have the greatest impact on countless lives.
---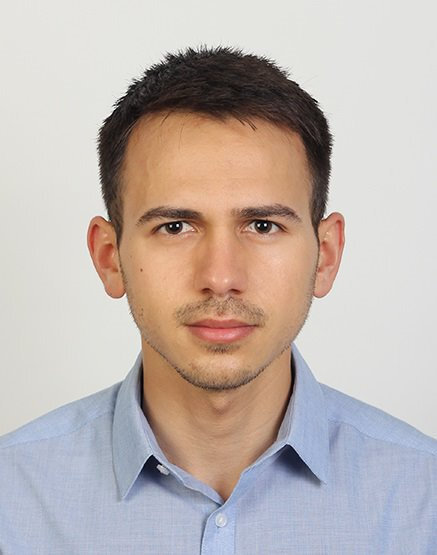 Hristo Hristov
Teacher
---
Hristo Hristov – He has a diploma in Social activities - "Associate social activities for families and children at risk". His Bachelor's Degree is in "Pedagogy" in Sofia University "St. Kliment Ohridski". Currently he is obtaining a Master's Degree in Criminal Psychology. He has been a volunteer in a non-profit organisation which is concerned with youth offenders. Hristo believes that everyone can go in the right direction if there is someone who believes that he can do it and make him feel unconditionally desired, accepted and loved. He likes exploring new cultures, visiting different countries, discovering new places and to challenge him with extreme experiences such as scuba diving, bungee jumping, parasailing and more. He usually spends his free time in the swimming pool, high up in the mountain or sharing great moments with friends.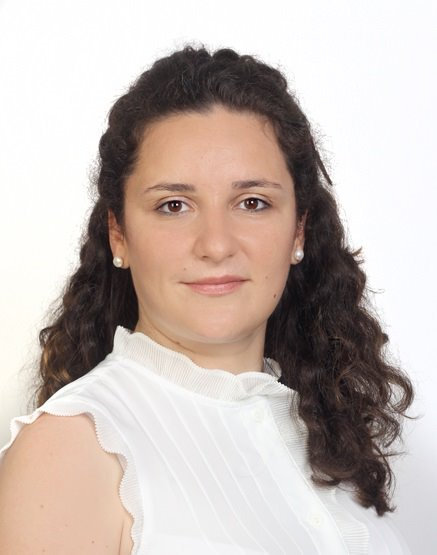 Irena Andreeva - Mitseva
Teacher
---
Irena's life has been always connected with music and performance. After graduating the National School of Arts "Prof. Vesselin Stoyanov" in Ruse with major violin, she continued her education at the National Music Academy "Prof. Pancho Vladigerov ", holding a Bachelor's Degree in Violin and Instrumental Performance, followed by a master's degree in "Music Pedagogy". Irena believes Music is the world's international language that everyone understands mostly, because it is based on emotions. Her eight-year work experience in Germany with children from around the globe, proved to her many times that no matter where you are coming from or what language you speak, you will always understand the meaning behind music. Some of the most important lessons children will learn in her music class, are how to express and present themselves in front of others, how to work in teams and solve complicated tasks - enjoying every moment of the process. The best part of Irena's work is seeing the sparkles and excitement in children's eyes when they perform – sing or play instruments.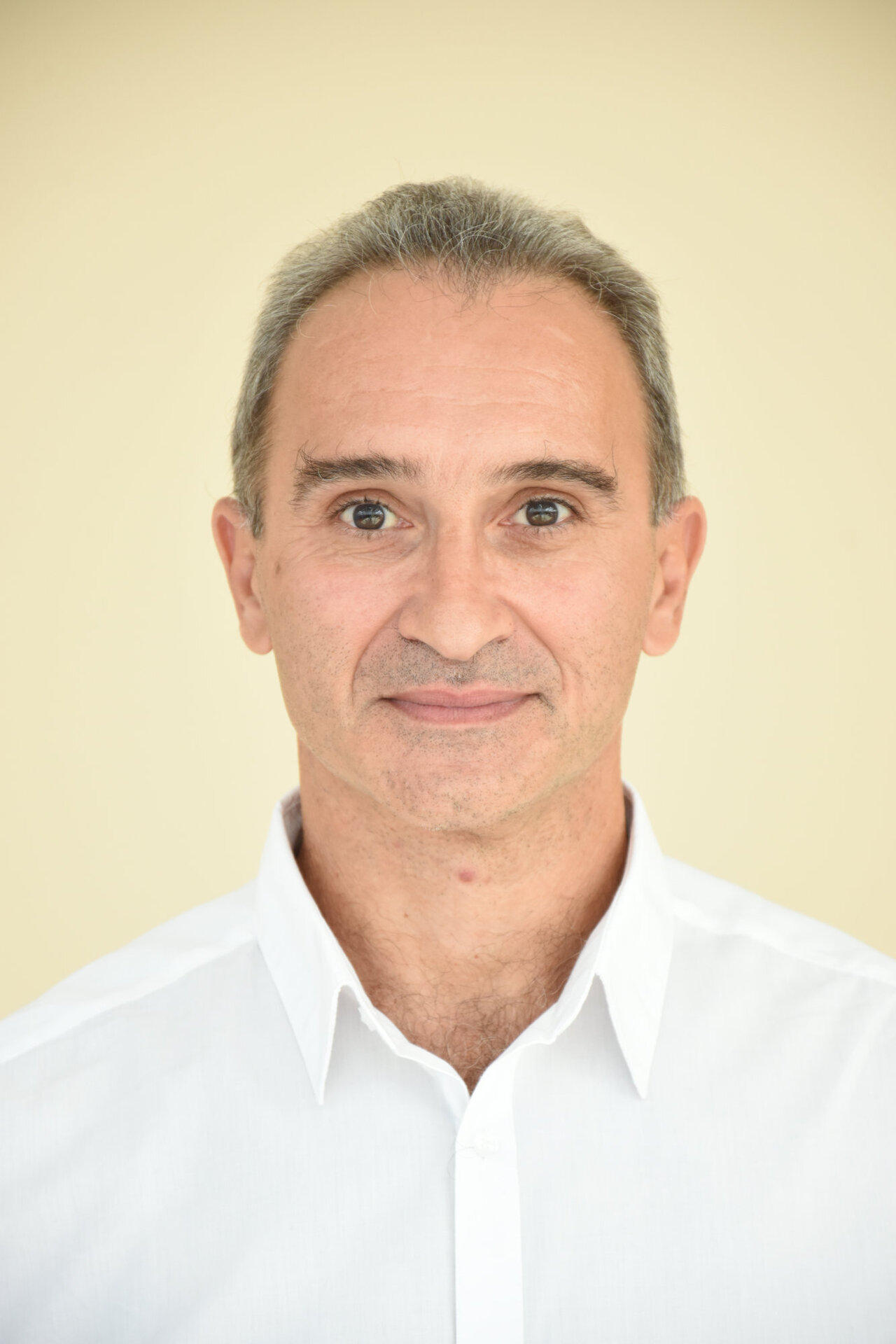 Ivan Markov
Teacher
---
Ivan Markov is a Master of Philosophy and Psychology with a professional qualification in the Psychology of Development and Counselling in Childhood and Adolescence; he graduated from University of Sofia St. Kliment Ohridski. He has been working for 10 years as a school psychologist at the National Finance and Economics High School and has a total of 12 years of experience as a teacher of psychology and philosophy. He does not believe in the traditional destructive models of education and training, which involve psychological violence against children and, in many cases, are presented in the form of school rules and regulations. Ivan believes that parents, guardians and teachers, are responsible for the adolescents' development in confidence, their ability to overcome difficulties and their strength to reach their potential.
---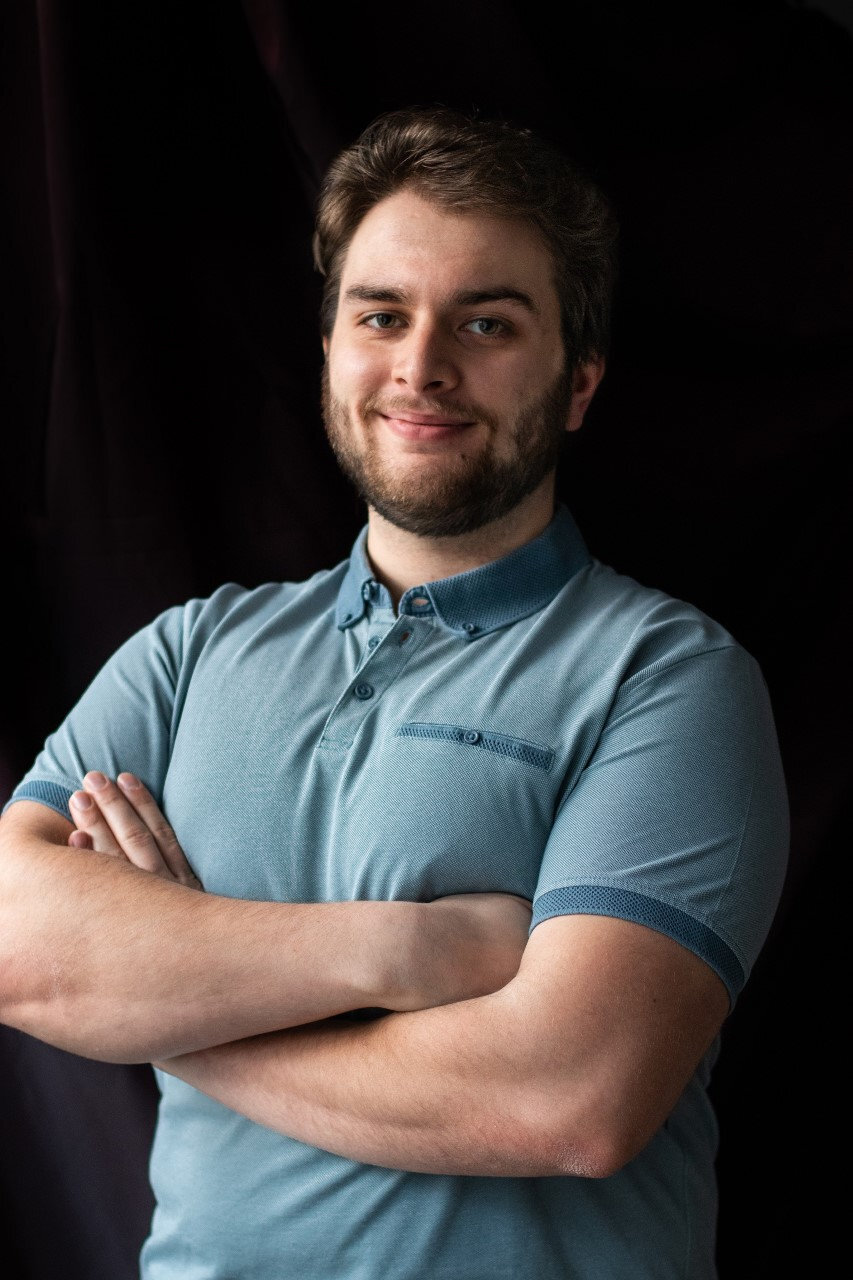 Ivan Yankov
Teacher
---
Ivan Yankov has a Bachelor's Degree in Psychology followed by a Master's Degree in Developmental Psychology from Sofia University "St. Kliment Ohridski". His professional background includes pedagogic and psychotherapeutic work with children and adolescents. Ivan believes that in every individual there is an innate desire for exploration, learning, and self-mastery and the teacher's role is to guide them while keeping in mind their unique personality. In his free time, among other activities, Ivan enjoys cooking and experimenting with new recipes, reading books, and occasionally going for a hike.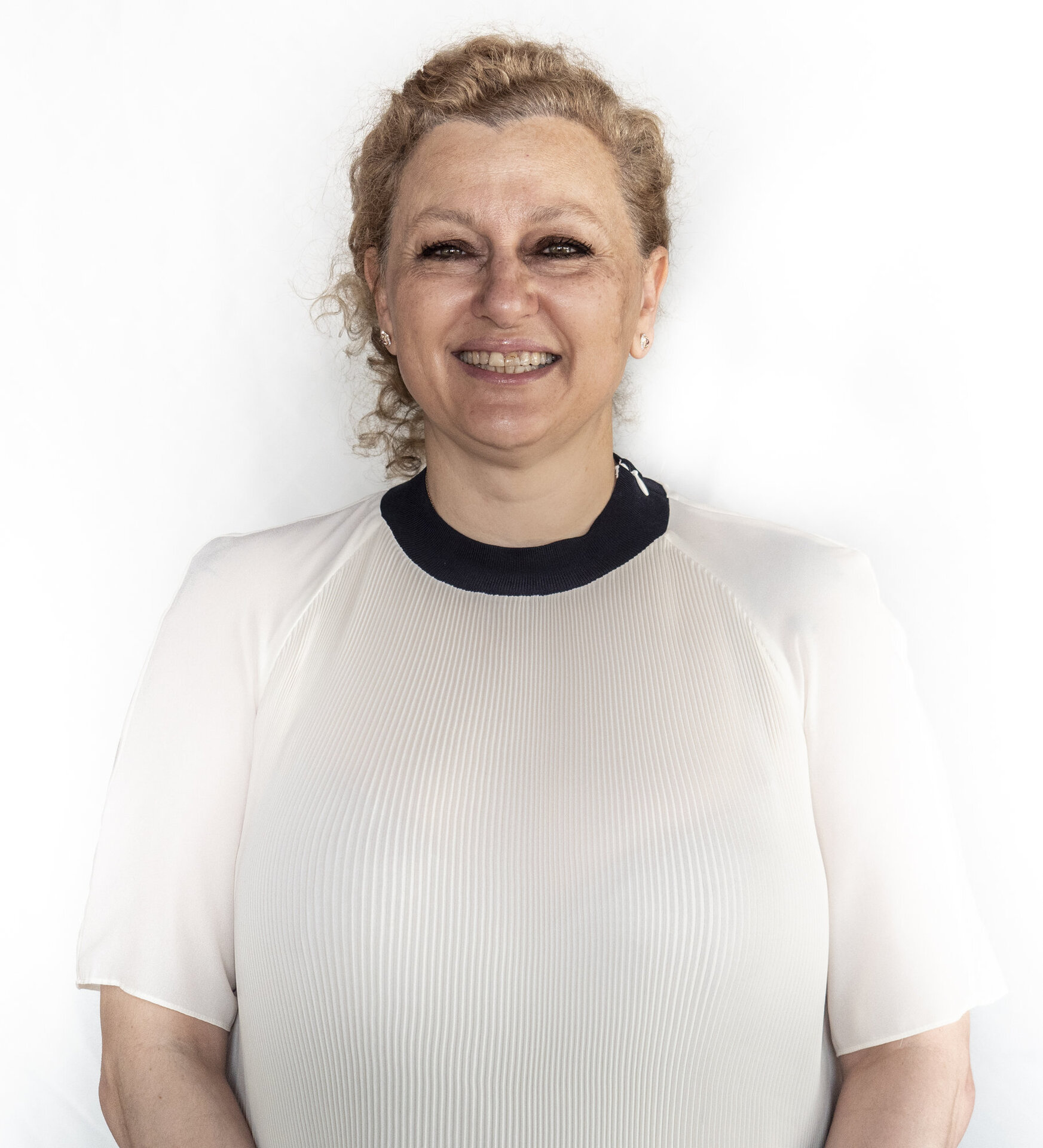 Ivayla Hinkova
Teacher
---
Ivayla has graduated from the Bulgarian National Music Academy "Pancho Vladigerov" with а Мasters degree in Classical Singing and is currently studying for her PhD in Music in NBU. She has made a name for herself as a leading soprano with international recognition, singing in productions and concerts all around Europe as well as Asia and Africa. She has over 15 years of experience in teaching vocal technique, piano and organizing music events while working with children and university students during her years as an international specialist in Johannesburg, South Africa and Ankara, Turkey. Her passion and firm belief that learning music since young age benefits all areas of human development leads to excellent results in her work. It also sparkles a passion for music in her students, which they keep for life.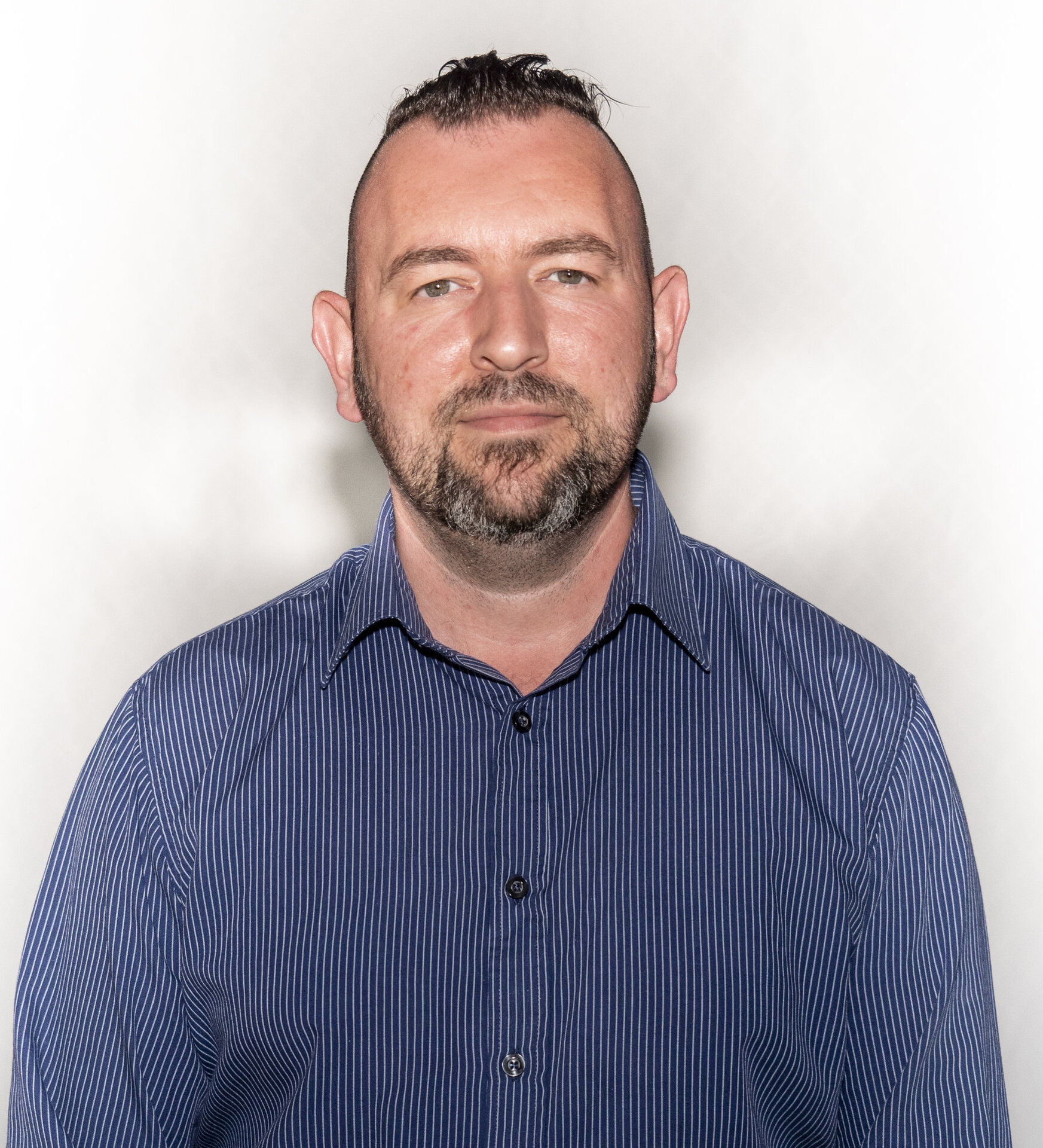 Ivaylo Ivanov
Teacher
---
Ivaylo Ivanov has graduated from the University of Shumen with a degree in English studies and teaching methodology. He has worked as a teacher in Bulgaria as well as in the USA, in public and private schools. His passion about computers and ICT compels him to achieve high educational standards in classroom learning. He strives to augment the digital literacy of his students through tailor-made methodology and practice. He believes that teaching is a mission that challenges the mind. "A teacher should not just deliver lessons to the students, the teacher is a mentor, whose goal is to shape the thinking of the new generation and this responsibility is only bestowed upon the most dedicated ones." says Ivaylo. In his free time, Ivaylo reads classic novels and climbs mountains. He loves nature and believes that it charges the spirit with positive energy and emotions.
---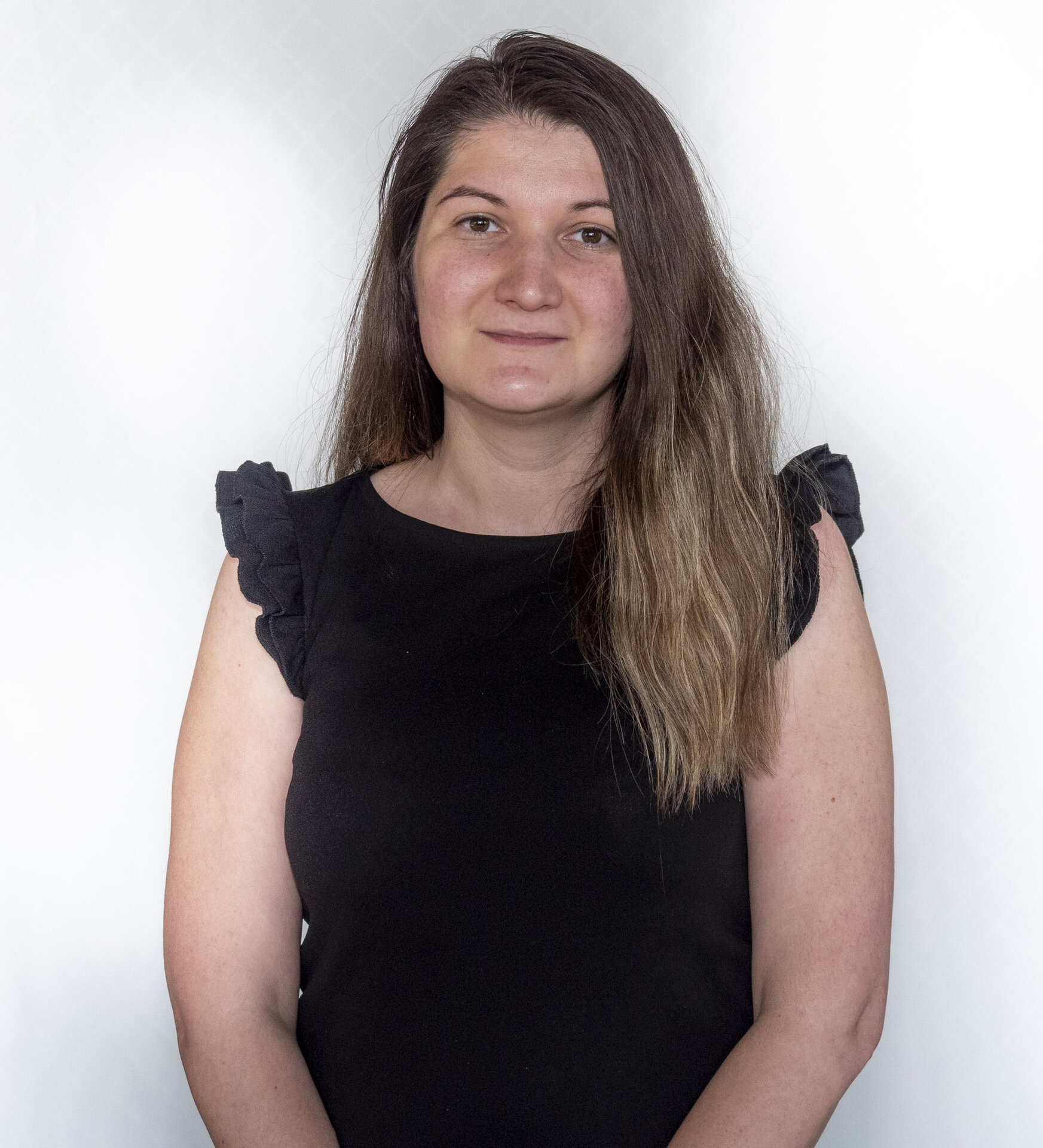 Ivelina Mihaylova
Teacher
---
Ivelina graduated from Veliko Turnovo University 'St. St. Cyril and Methodius', with a Мasters degree in Modern Educational Technologies. She holds a second Masters degree in Accounting and Control. As a primary teacher, she has many years of experience in a public school for over seven years. She has acquired additional V and IV PKS at Sofia University 'St. Kliment Ohridski'. From 2014 to 2016, she successfully works on the project 'Making the school attractive for young people'. In 2016/2017 she works on a new European project 'Developing students' abilities and increasing their motivation to learn through activities that develop specific knowledge, skills, and competences'. For a fifth consecutive year, she is a member and co-founder of the NGO Association of Educational Initiatives 19, where current and pressing topics related to Bulgaria's education are discussed as well as what challenges does the young teacher face. Between 2016 and 2018, she actively participates in various developments on the challenges facing young teachers in the educational system. She has three released publications: 'The role and authority of the teacher as a factor for effective early learning' ; 'The role of theatrical play in the formation of cognitive activity in eight-year-old children' and 'The role of IT system in the formation of the child's personality'. A main focus in her work is information and communication technologies. According to her, their main goal is to make learning interesting and engaging for students. She supports teachers saying 'yes' to the new and the contemporary that today's generation brings. For her, the teacher has always been a symbol of the progressive and leading beginning in spiritual prosperity.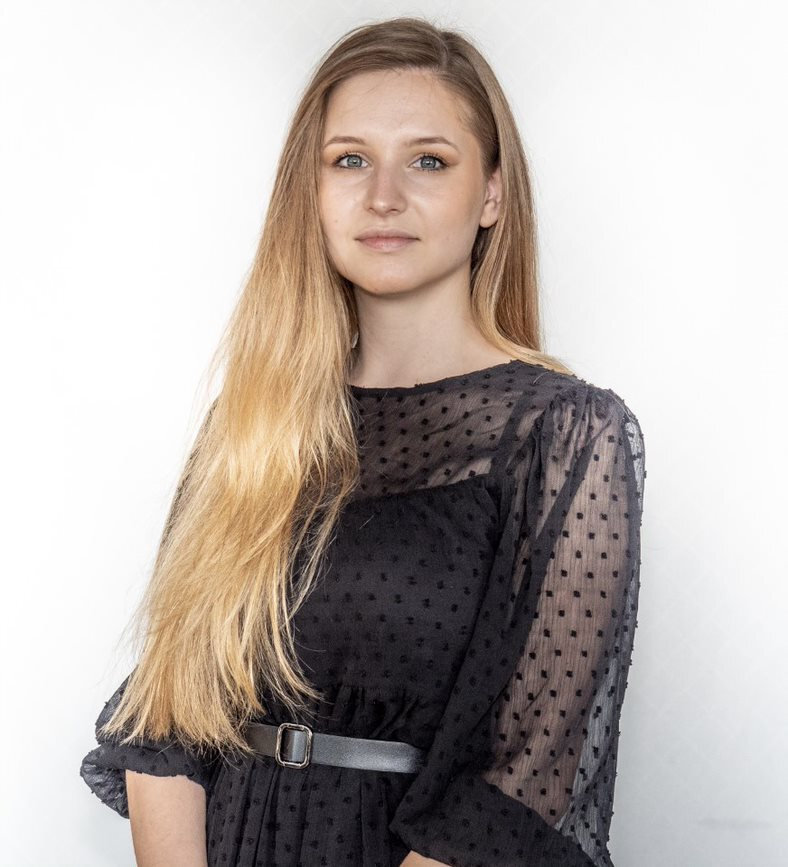 Izabela Keremedchieva
Teacher
---
Izabella has been part of St. George International School and preschool's team for 2 years. Shortly after she begins her pedagogical education, Izabella starts working in the field of education. As а head of a branch in an English language educational center, she realizes that she wants to be closer to the children in the classroom. Since then, teaching for her is more than a job. Besides teaching core subjects, the good teacher has the ability and power to help the children turn into the good people with lessons that will last a lifetime. Izabella loves the adrenaline, in her free time she actively embarks dynamic activities such as motor sports, water sports, bungee jumping and other adventures.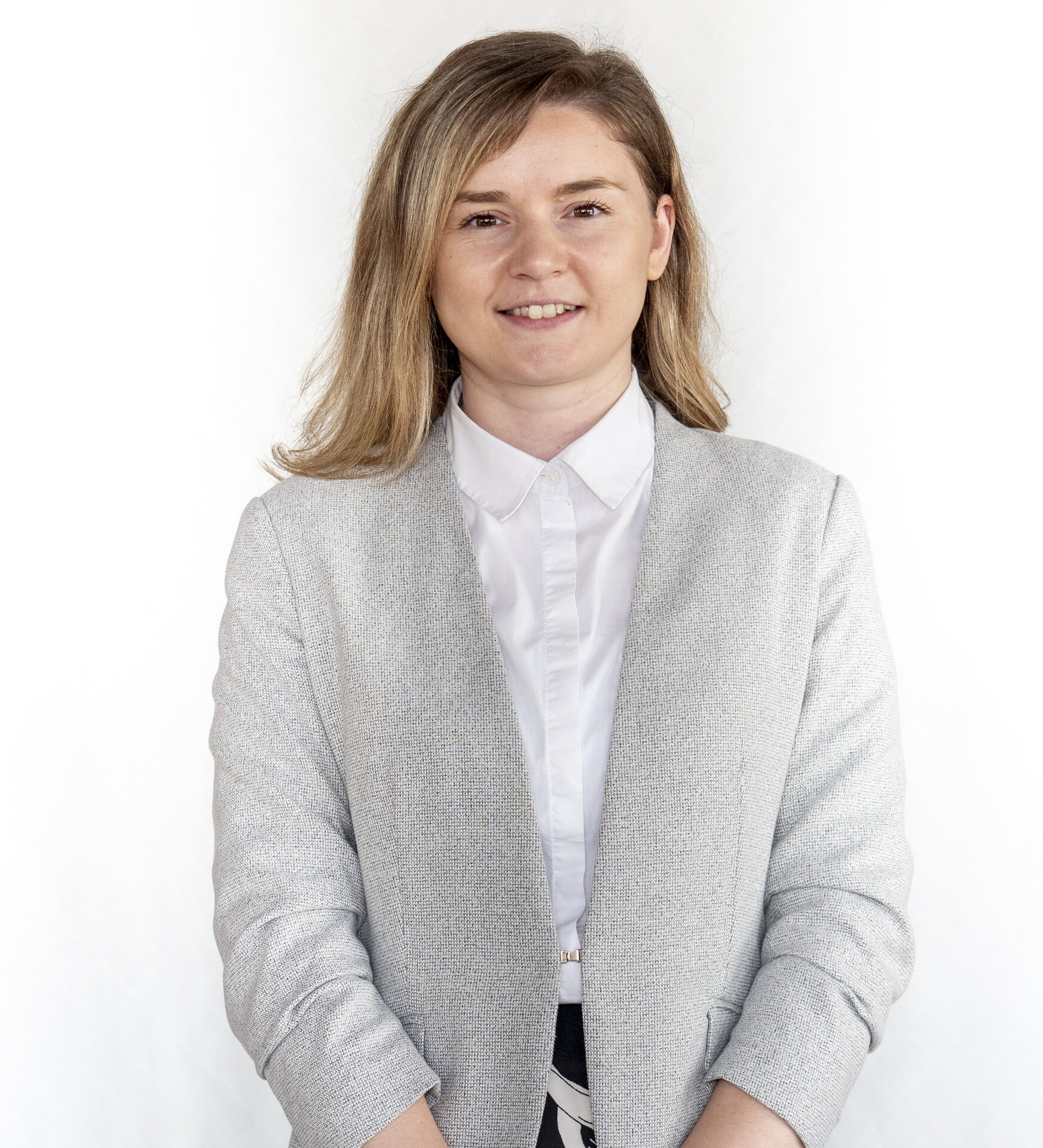 Katrin Simeonova
Teacher
---
Katrin graduated from Veliko Turnovo University 'St. St. Cyril and Methodius' with a Master's degree "Preschool and Primary School Education". She enjoys working with children by using engaging and interactive teaching methods. Katrin strongly believes that an inspired teacher can make all the difference in a children's motivation to develop his abilities and hidden talent.
---
Kristiyan Angelov
Teacher
---
Kristiyan graduated with Bachelor's Degree in Pedagogy in Technology, as well as a Master's Degree in Career Development and Entrepreneurship from South West University "Neofit Rilski". His teaching goal is to develop students' economic competencies in an increasingly competitive higher education and work environment. His ambition is to nurture a mindset that entrepeneurship is not only business, but also a way of thinking and a culture of behaviour.
Monika Zheleva
Teacher
---
Monika graduated from Plovdiv university "Paisii Hilendarski" with a Bachelor's Degree in Primary School Pedagogy with a foreign language. For the past two years, she has worked as a kindergarten teacher. Monika believes that every child is different and needs to express his own personality. She loves children and wants to encourage them to be confident and resilient. In her free time she loves travelling and enjoys spending time with her family.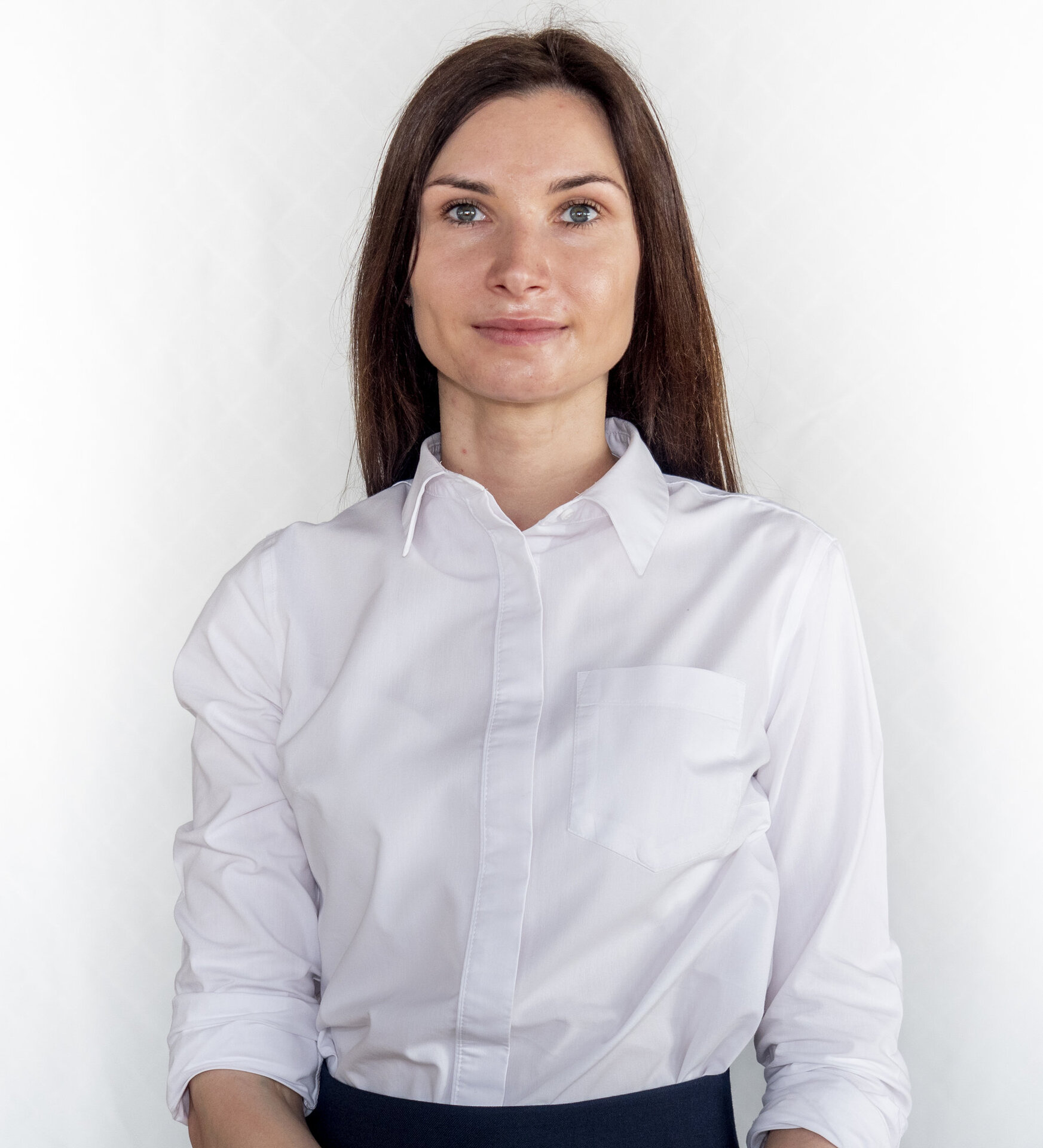 Natalia Zhivago
Teacher
---
Natalia Zhivago graduated Tomsk State University with a Master's Degree in "Teaching methods of Russian Language as Foreign" and 3 years ago she was awarded the academic degree of Doctor in Russian Philology. She has 8 years of teaching experience in Russian and Bulgarian universities. Four years ago Natalia joined the teaching academic staff at St. George International School and Preschool. Natalia is a type of pedagogue who is extremely devoted to her job and she does her best to make her lessons not only useful but also joyful at the same time; the atmosphere at her lessons is always agreeable and friendly. These factors facilitate high academic results and keep her students highly motivated to study the language during the whole period of their school education. Natalia is that type of a teacher who persistently tries to look at the process of education from the student's perspective. Since Natalia demonstrates her commitment to constant self-development and self-education she is a frequent visitor of education seminars and scientific conferences.
---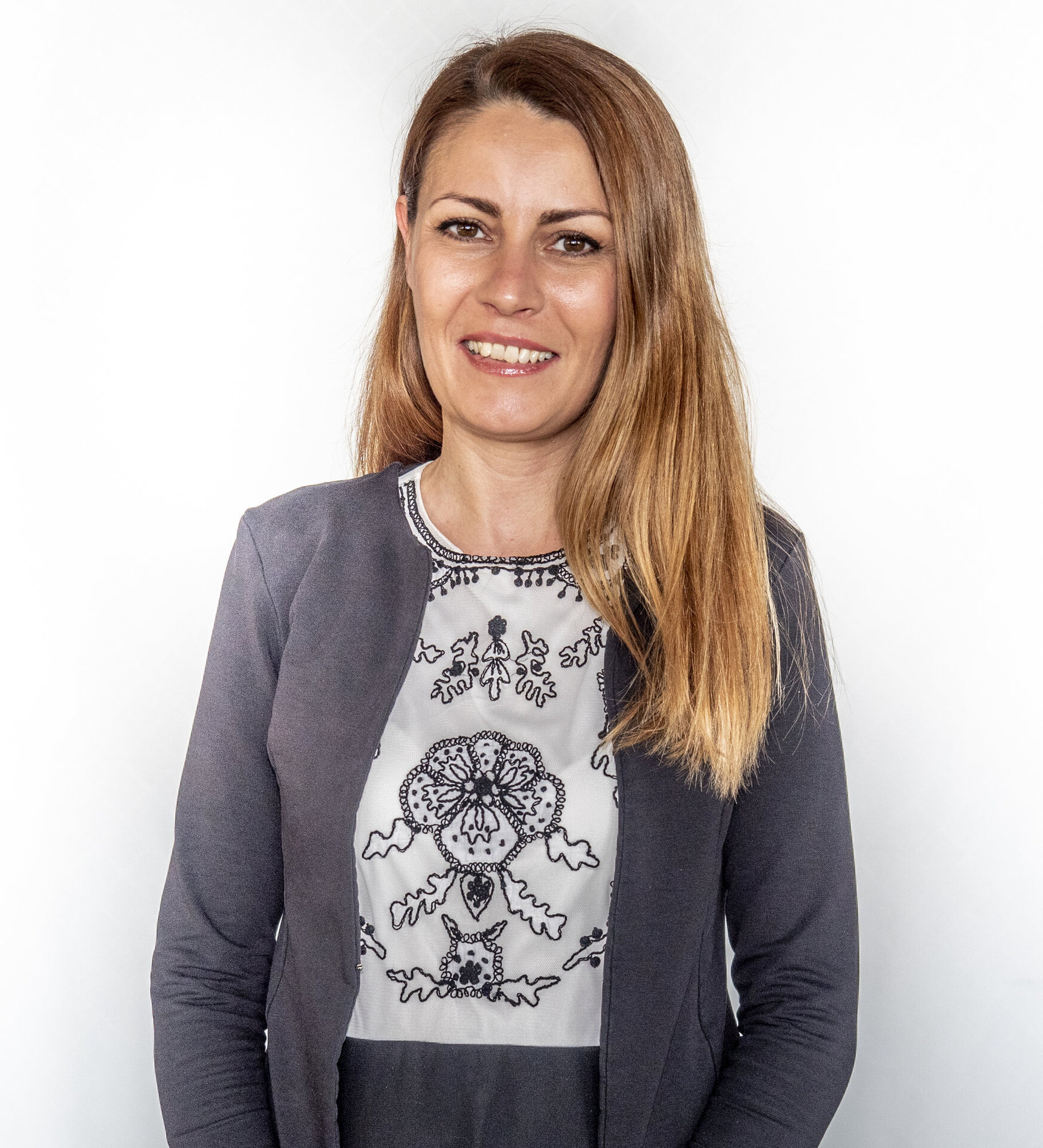 Nevena Petrova
Teacher
---
Nevena Petrova graduated from St.Kliment Ohridski University, specializing in pedagogy of musical education. Her teaching experience started 13 years ago as a vocal technique teacher and in 2012 she joined the team of St. George International School, where she teaches music and vocal technique lessons until now. The colorful world that students draw with their imagination during the process of exploring the vast world of music is what inspires Nevena to teach music. She enjoys and feels proud with the process of growing up of each student. Before becoming a teacher, Nevena took a part in many ensembles as a professional singer, enjoying travelling all over the world with them. Today she combines teaching with singing into one of the best choirs in Bulgaria – Vanya Moneva's Choir.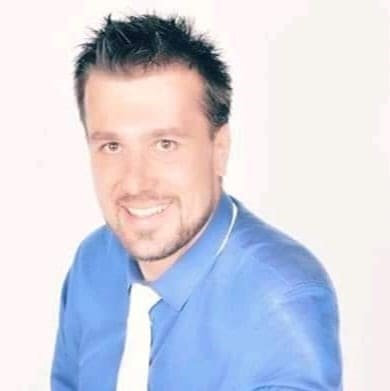 Nikola Rankovich
Teacher
---
Mr. Rankovich is a professional musician and the main instruments on which he plays are piano and guitar. He has a Bachelor's Degree in musical pedagogy, but his biggest personal achievement is to be part of one of the Bulgarian musical bands which play on the big stages to this day. In the past, he performed with other great artists at many international events predominantly been held around Scandinavian, Baltic, and Western European Countries. Between 2014-2016 he was part of the St. George International School and Preschool Family and now he is joining it again as an assistant music teacher for which he thinks is the most inspiring thing that happened to him regarding his future teaching career development. He firmly stands behind values such as honesty, mutual support, and respect. He considers himself a team player and his hobby is playing multiple sports where his favorite one is basketball.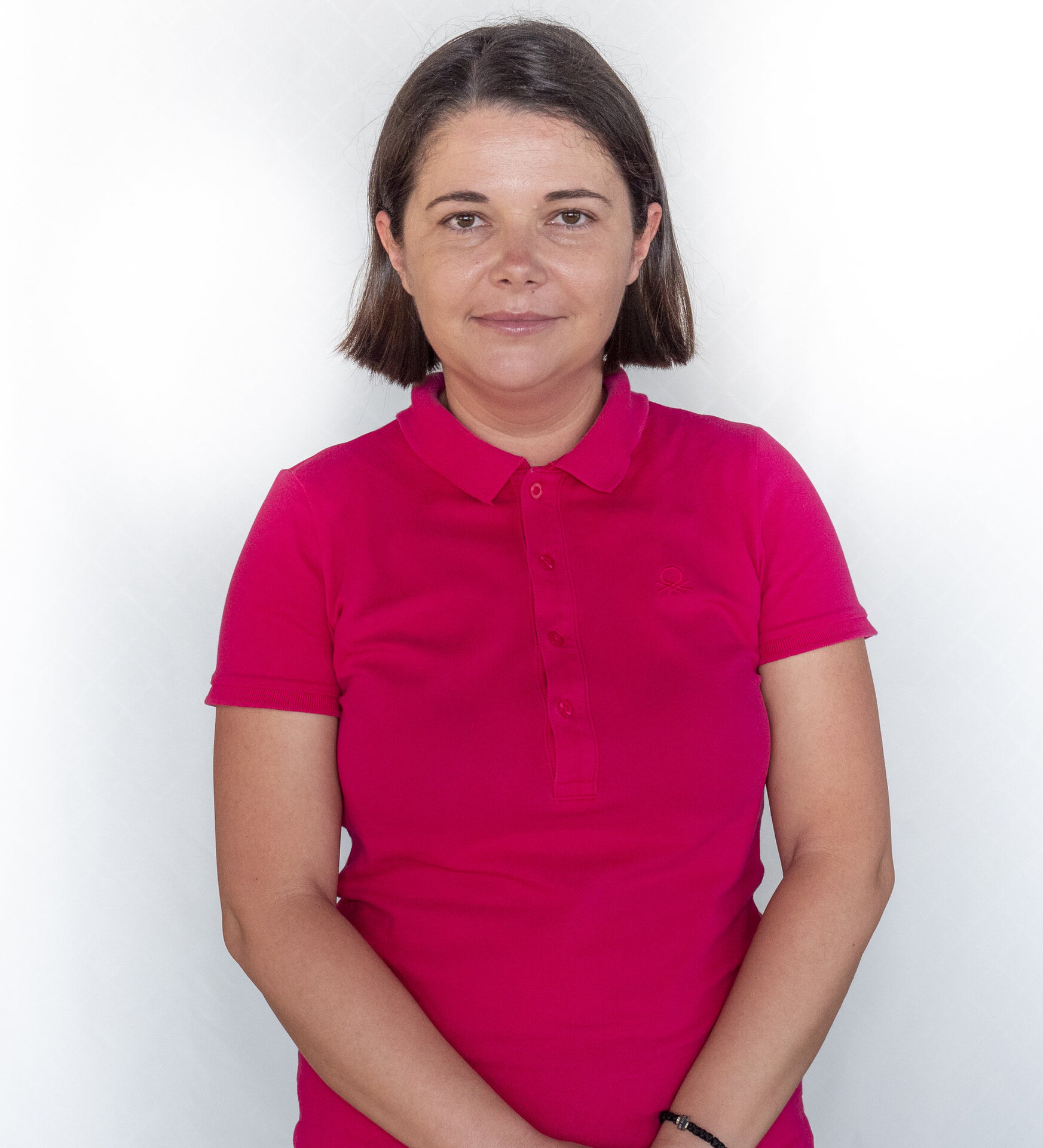 Sonja Stankovska
Teacher
---
Sonja comes to St. George International School and Preschool from the International School of Olomouc in the Czech Republic where she was a Y3 class teacher. She has a B.A. degree in English Philology, holds Qualified Teacher Status from the UK and is about to receive a MEd degree in Primary teaching from the University of Sofia. This is her sixth consecutive year teaching in Primary and it will be the second year teaching at St. George School & Preschool. She enjoys the classroom environment, exploring different subjects and shaping the minds of the future leaders. In her free time, Sonja enjoys spending her time with friends and family, going for walks and traveling.
---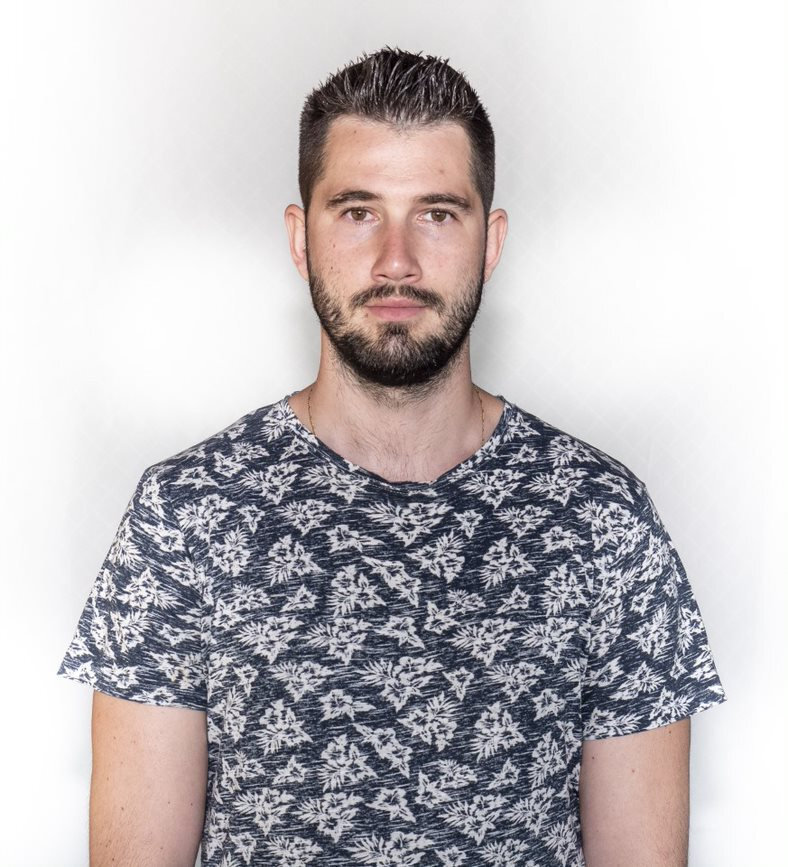 Teodor Aleksandrov
Teacher
---
Teodor completed his secondary education at 166 Sports School "Vasil Levski" with a profile "Swimming". Long-term swimmer in the swimming club "Levski", multiple Republican and vice-republican champion in swimming in a numberous of disciplines, as well as a national athlete with participation in Balkan and European championships. He continued his studies at South-West university "Neofit Rilski" also with a specialty "Sport-Swimming". He has been part of St George International School and Preschool team from 2 years and believes that sports and school can and should go hand in hand. Besides being a teacher of "Physical Education and Sports", Teodor is also a swimming coach for children from 3 to 10 years of age in the school with more than 5 years of coaching experience in the field of swimming. He spends his free time practicing his favorite sports: swimming, snowboarding, motorcycling and hiking.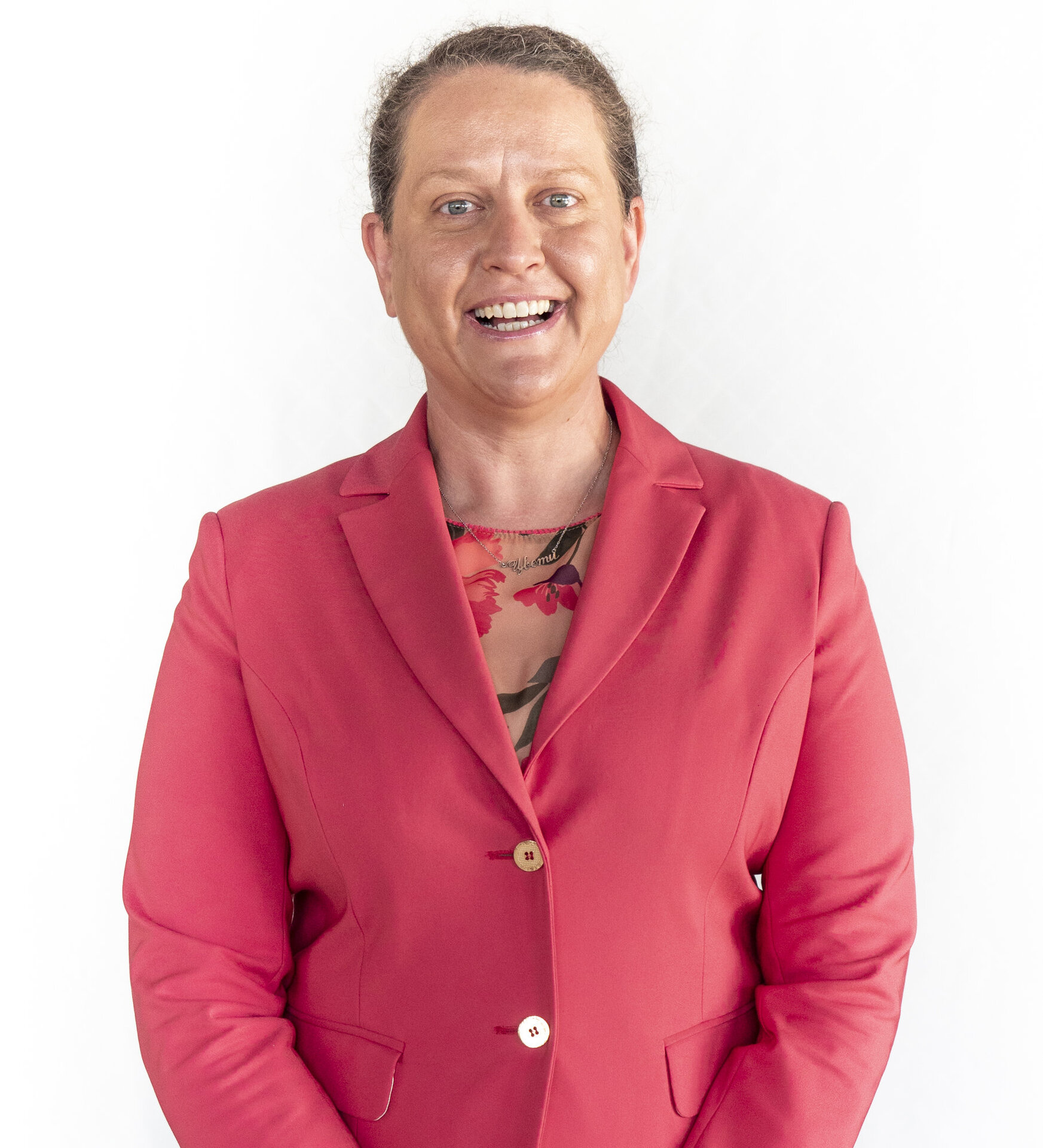 Tsvetelina Metodieva
Teacher
---
Tsvetelina Metodieva is a primary teacher with a professional experience of more than 18 years, 15 of which she has been teaching at St. George International School & Preschool. Mrs. Metodieva is a Sofia University "St. Kliment Ohridski" graduate with a bachelor degree in Primary pedagogy and Spanish. Mrs. Metodieva likes to write poems and to explore new challenges, improving herself and her way of teaching. She is devoted pedagog, who enjoys the dynamics of the educational process and the implementation of innovative teaching techniques and methods. She loves her pupils and is able to spend as much time and efforts as needed in building their positive attitude, excellent achievement and communicative skills.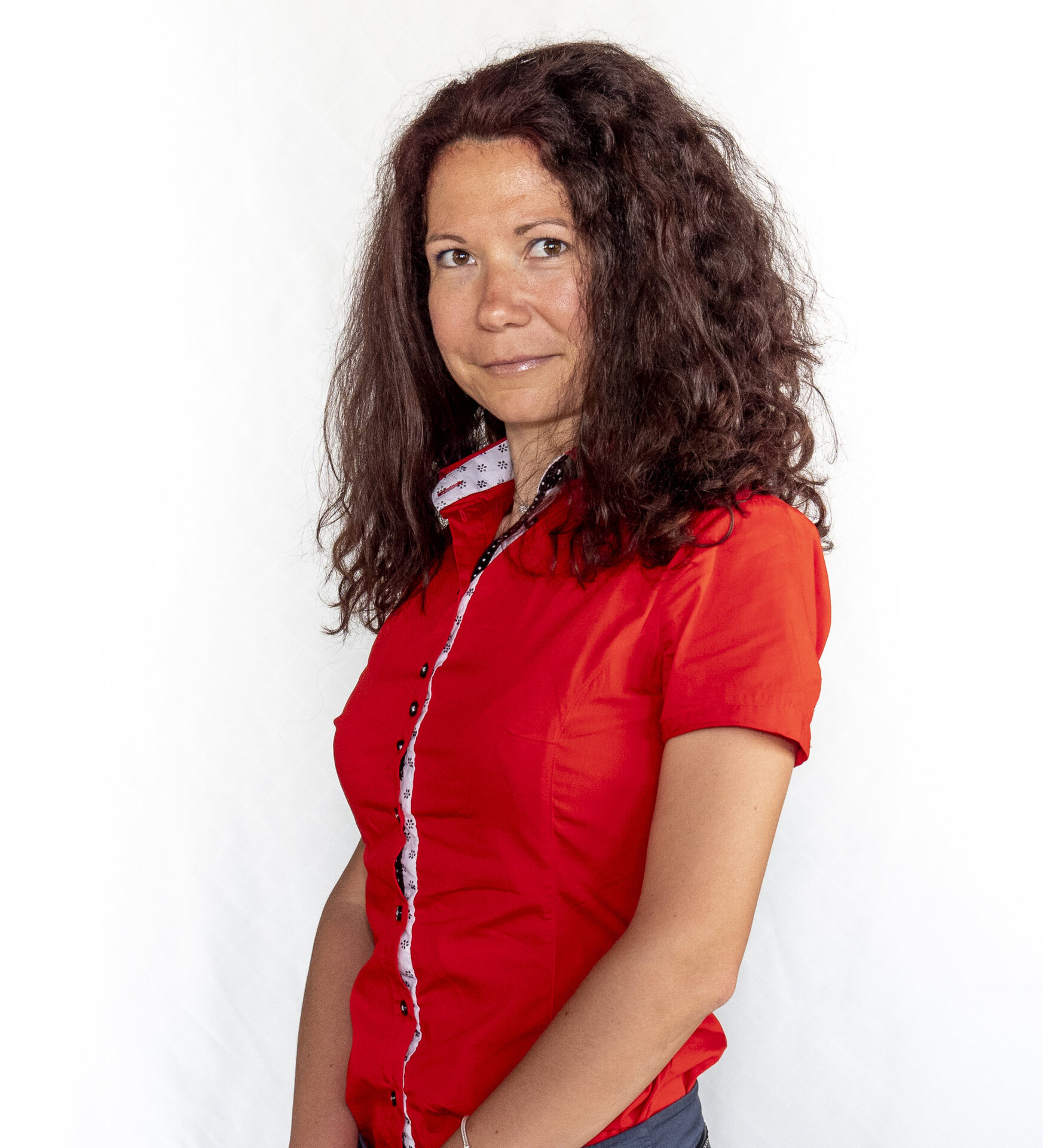 Venelina Pencheva
Teacher
---
Nelly graduated from the Sofia University "St. Kliment Ohridski" with a Bachelor's Degree in Primary School Education and Foreign Language Teaching, followed by Master's Degree in Preschool Education. She has been working as a group teacher for more than 15 years at St. George International Preschool. She is devoting her best to children and her team. Nelly enjoys different outdoor activities such as yoga and hiking in the mountain.
---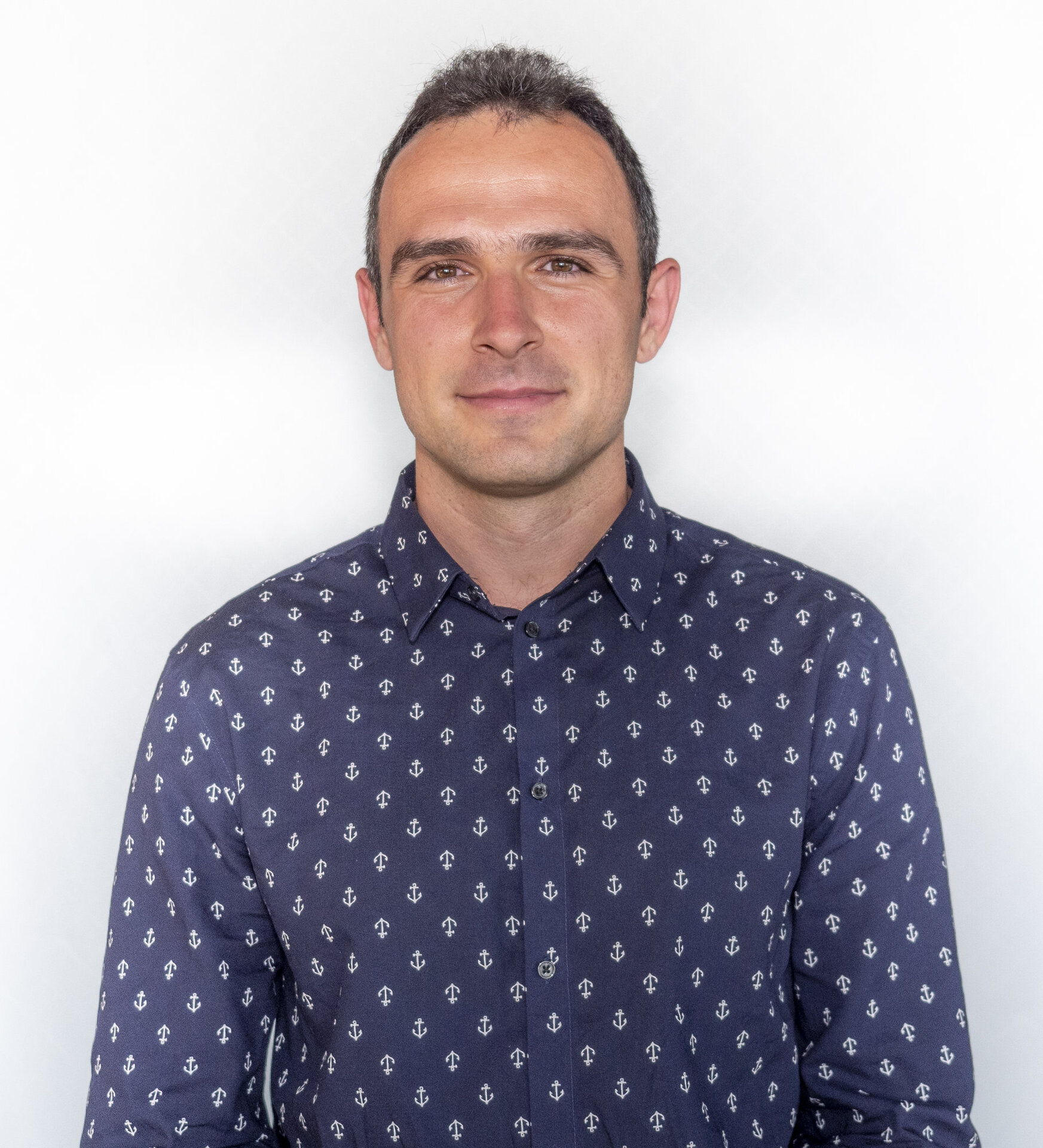 Vladimir Stefanov
Teacher
---
Vladimir has bachelor degree in Entrepreneurship and a Master's degree in Primary School Education. He has been part of St. George International School and Preschool's team for 3 years now, previously being a volunteer teacher in Uganda. During his stay there, he discovers that teaching is his passion. He believes in lifelong learning and has attended and received certificates for more than 25 international courses on various topics such as Self-development, Leadership and Interpersonal skills, etc. He loves children and his mission in life is to teach, guide and support young people to reach their maximum potential by also having fun. His hobby is theater and in his free time Vladimir is acting or teaching theater.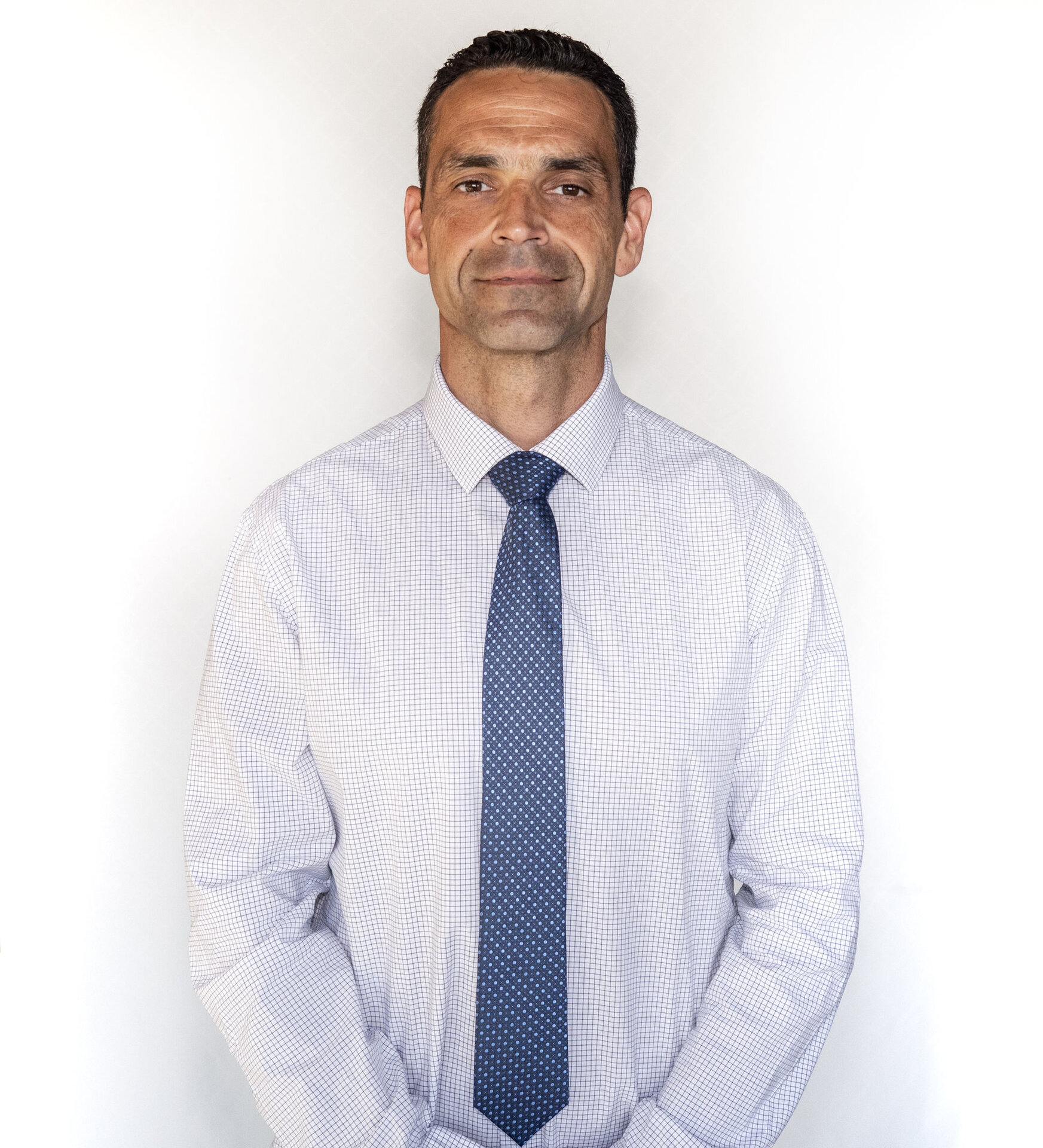 Vladislav Valkov
Teacher
---
Mr. Valkov holds a Bachelor degree in Physical Education and Sport, a Master degree in Professional Coaching and Doctorate degree in Sports Training for high Achievements. In 2015 he was awarded with Qualified Teacher Statue Certificate (QTS) which gave him the right to work as Sports Teacher in United Kingdom and Ireland. Since 2017 up to the present moment he has been a Sports Coordinator and Boarding Assistant at a very prestigious independent school in UK - King Edward's School, Witley, where he has been a Sports Coordinator, as well as a Pastoral Carer in one of the boarding houses within the school. In Bulgaria he has worked as an Academic Assistant in the National Sports Academy and Director of Sports at a High School in Sofia for several years. He is an honest, friendly, sympathetic person. Strongly believes in the personal example we give to the children. Always encourages and promotes 'Honesty, Dignity, Dedication, Hard Work, Support, Respect, Friendship and Loyalty'.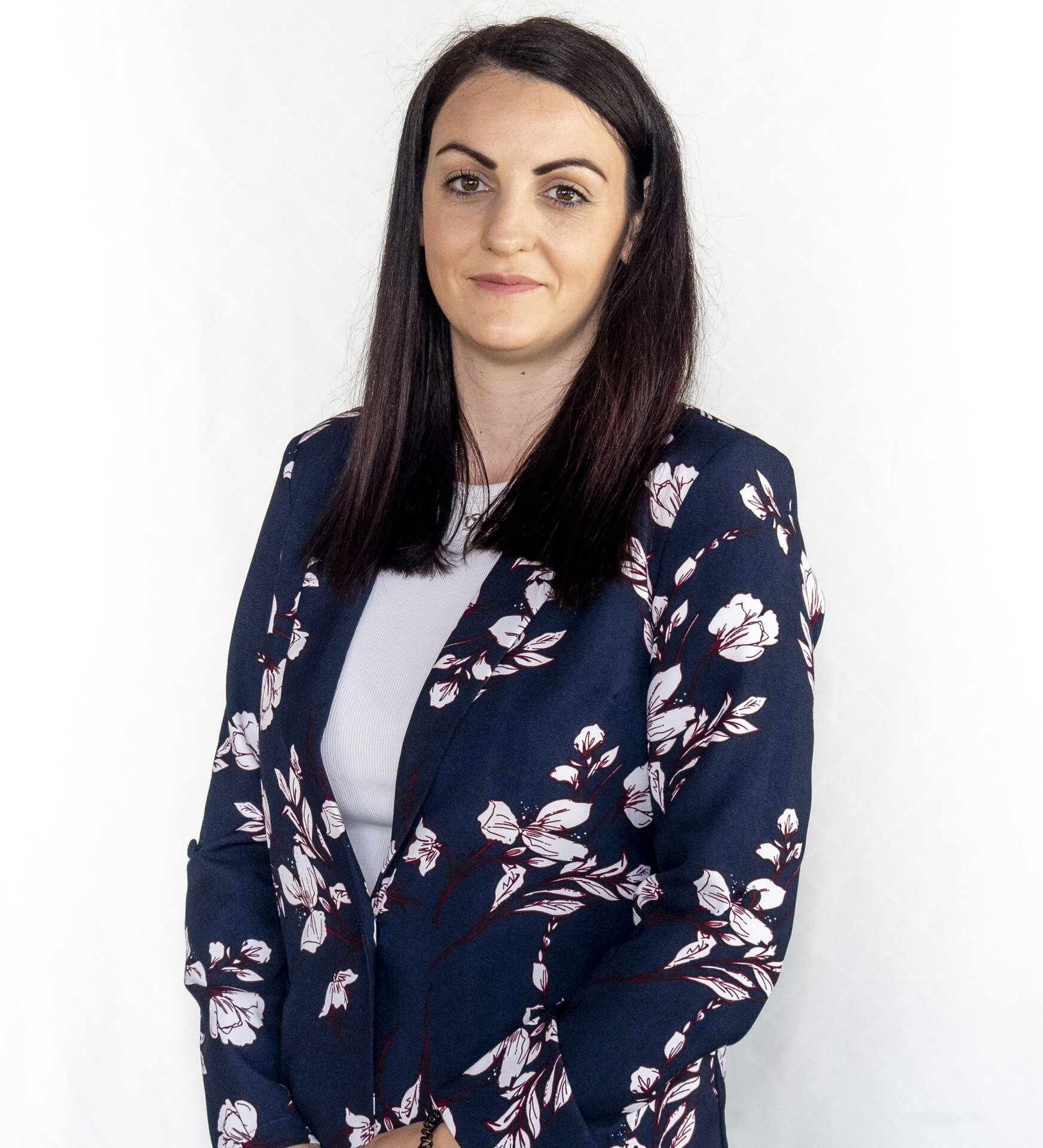 Yordanka Lyaskova
Teacher
---
Yordanka had studied "Social Pedagogy" in Sofia University "St. Kliment Ohridski". She is about to acquire and "Preschool and Primary school Pedagogy" Bachelor's degree from South West University "Neofit Rilski". Before joining St. George International School&Preschool's team, Dani worked in a Kindertgarten. She believes that children, no matter of their age, need in the first place, love, care, patience and support. For her is very important to teach the new learners to be brave, confident, curious and not to be afraid of making mistakes.
---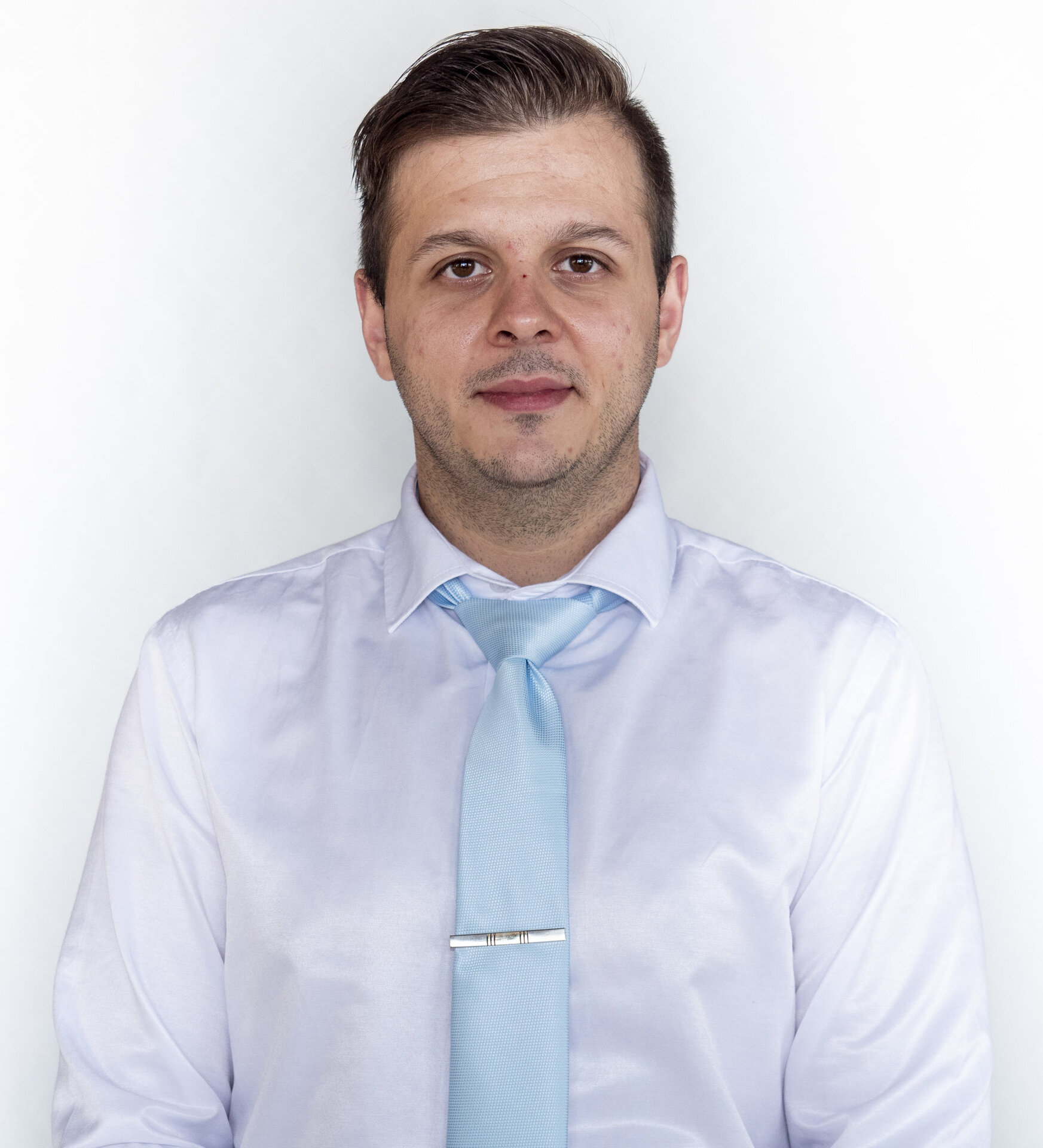 Zhorz Kyushev
Teacher
---
Zhorzh graduated from the Sofia University with a Bachelor's degree in Primary teaching, followed by a master's degree in Early foreign language teaching. He has been teaching in Bulgaria for the past four years. In the past two years Zhorzh taught Mathematics and Science. In his work he likes to use different fun activities and games, and that helps his students to comprehend and understand the important information from the subject, without any difficulties. For him is very important that his students are feeling comfortable in the classroom, so they can face different challenges in Mathematics and Science. Zhorzh likes to keep in fit with many sports as running, boxing and snowboarding. He is looking forward for new challenges in St. George International School and Preschool.